Masks are often used across different cultures as intermediaries between humans and the spiritual realm. I have decided to work with the mask format to symbolize our connection with nature and using leftover fruit peels, tea leaves, coffee grounds, and eggshells, bound with agar as the main material. To personify how the material has been given a new life and form before safely returning back to where it began. The masks take on the faces of different animals belonging to different environments ranging from land, sky, and sea. They will serve as the faces to remind us of what we can protect and destroy.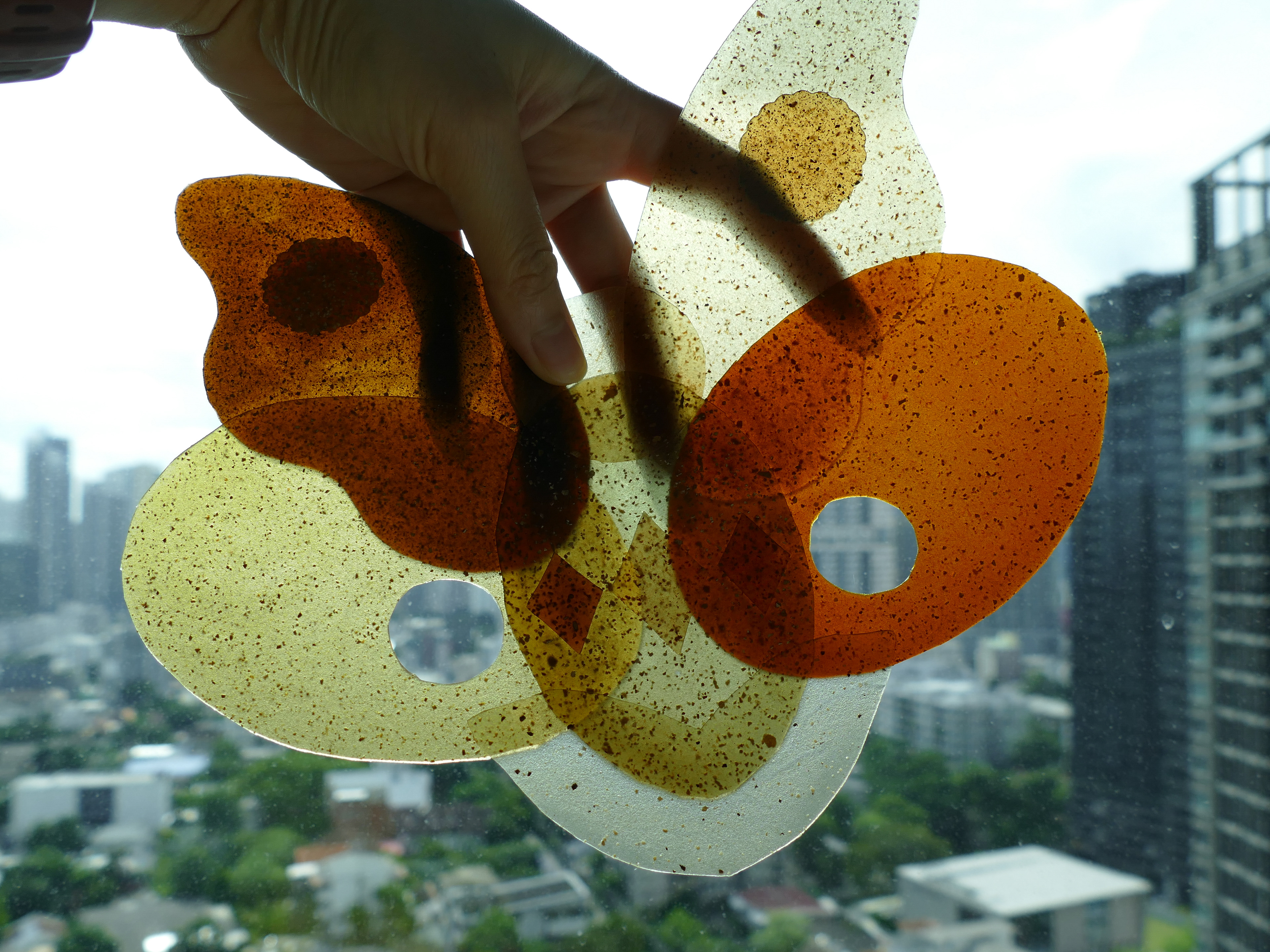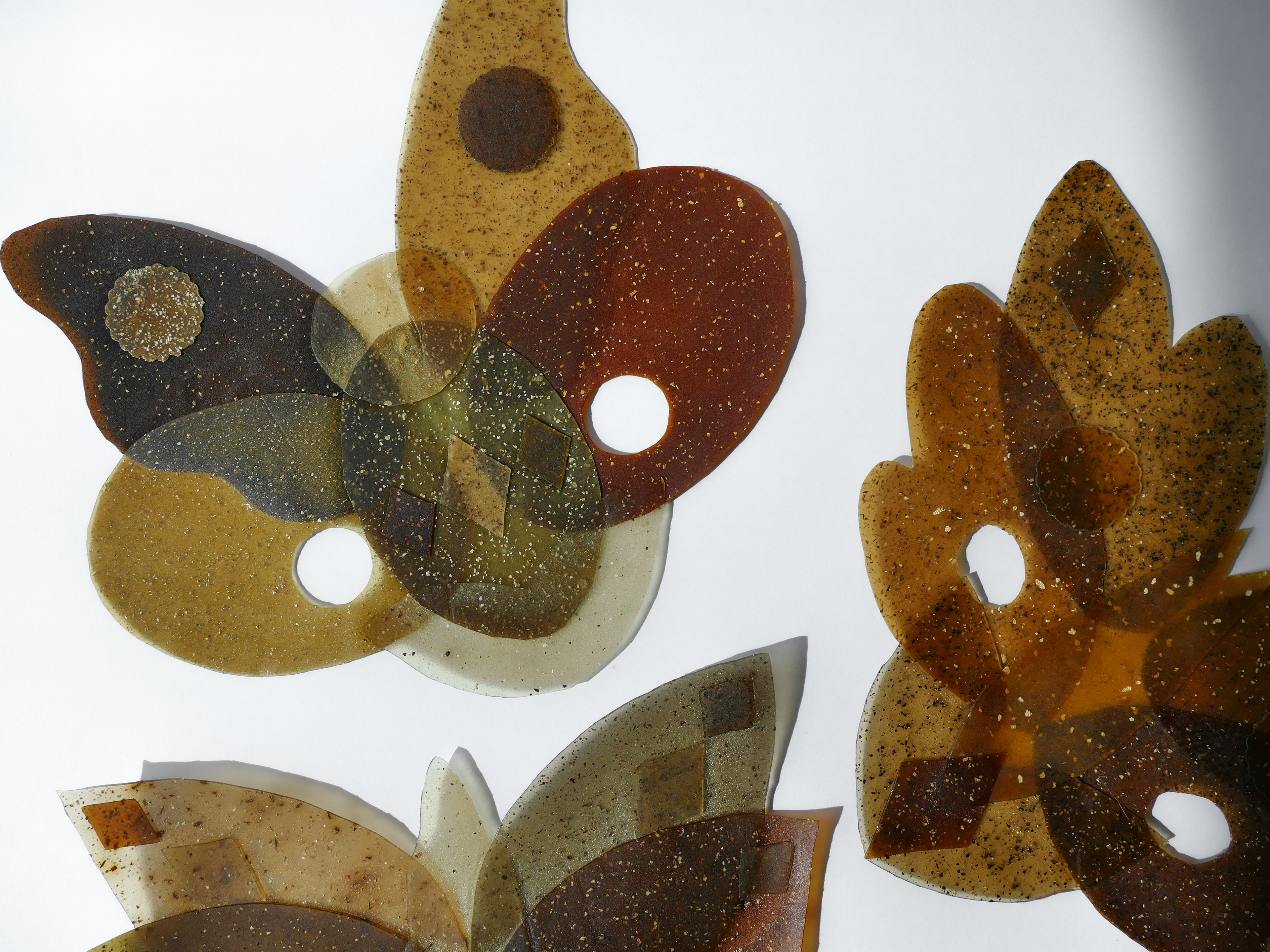 หน้ากากถูกใช้ในหลากหลายวัฒนธรรมเพื่อเป็นสัญลักษณ์ในการเชื่อมต่อระหว่างมนุษย์และดินแดนแห่งจิตวิญญาณ ผลงานจากผงวุ้นสาหร่ายชุดนี้จึงได้เลือกใช้หน้ากากเพื่อสื่อถึงการเชื่อมต่อกับธรรมชาติ โดยการใช้เศษกากผลไม้ ใบชา กากกาแฟ และเปลือกไข่ที่เหลือจากการใช้งาน มาสร้างเป็นผลงานศิลปะ เปรียบเสมือนการมอบชีวิตใหม่ ก่อนที่จะสลายไปตามกระบวนการธรรมชาติ หน้ากากทั้งสามได้แรงบันดาลใจมาจากสัตว์ที่ใช้ชีวิตบนบก ในน้ำ และบนฟ้า เป็นภาพเตือนใจถึงชีวิตที่เราสามารถเลือกที่จะทำร้าย หรือปกป้องไว้ได้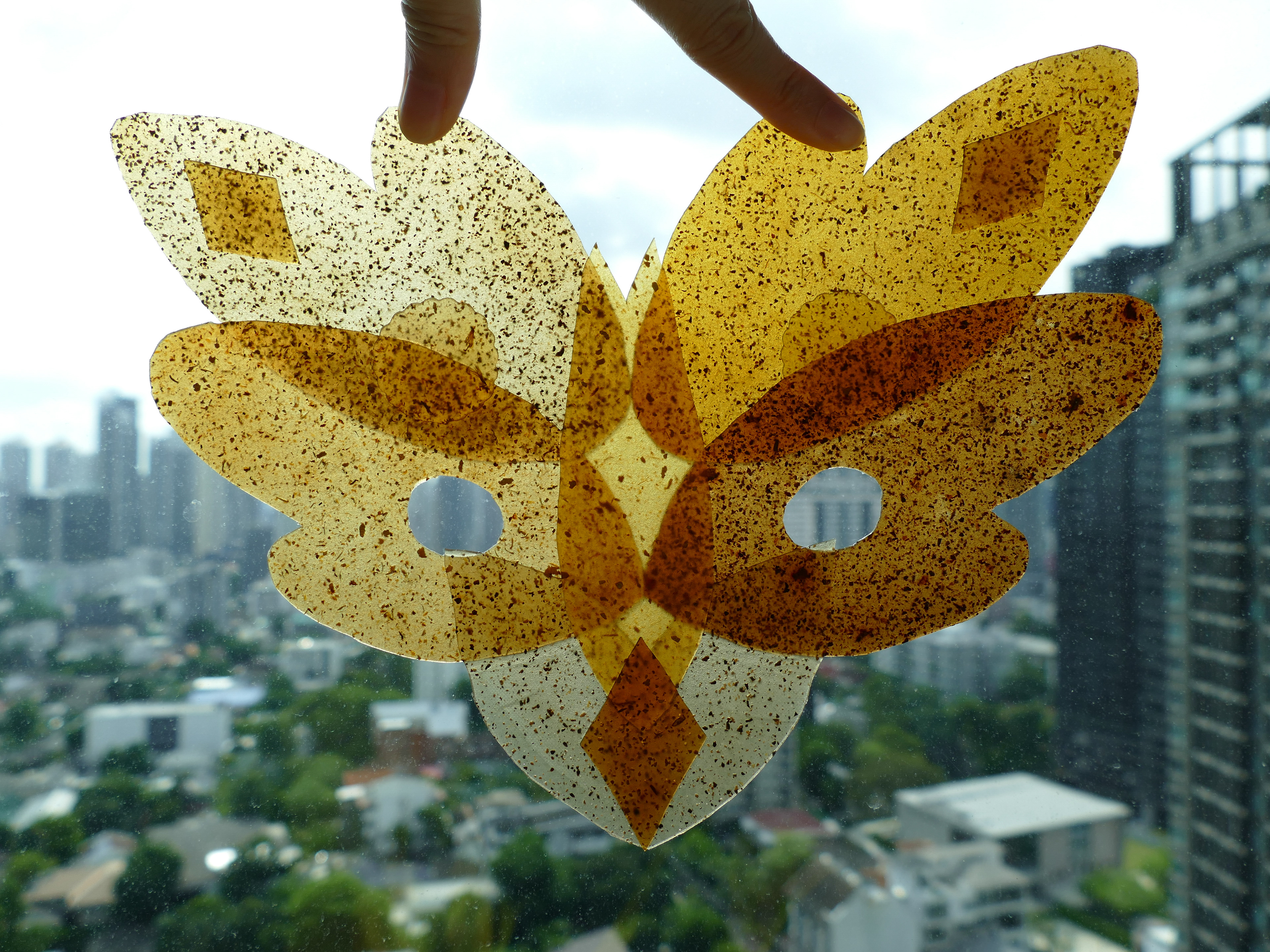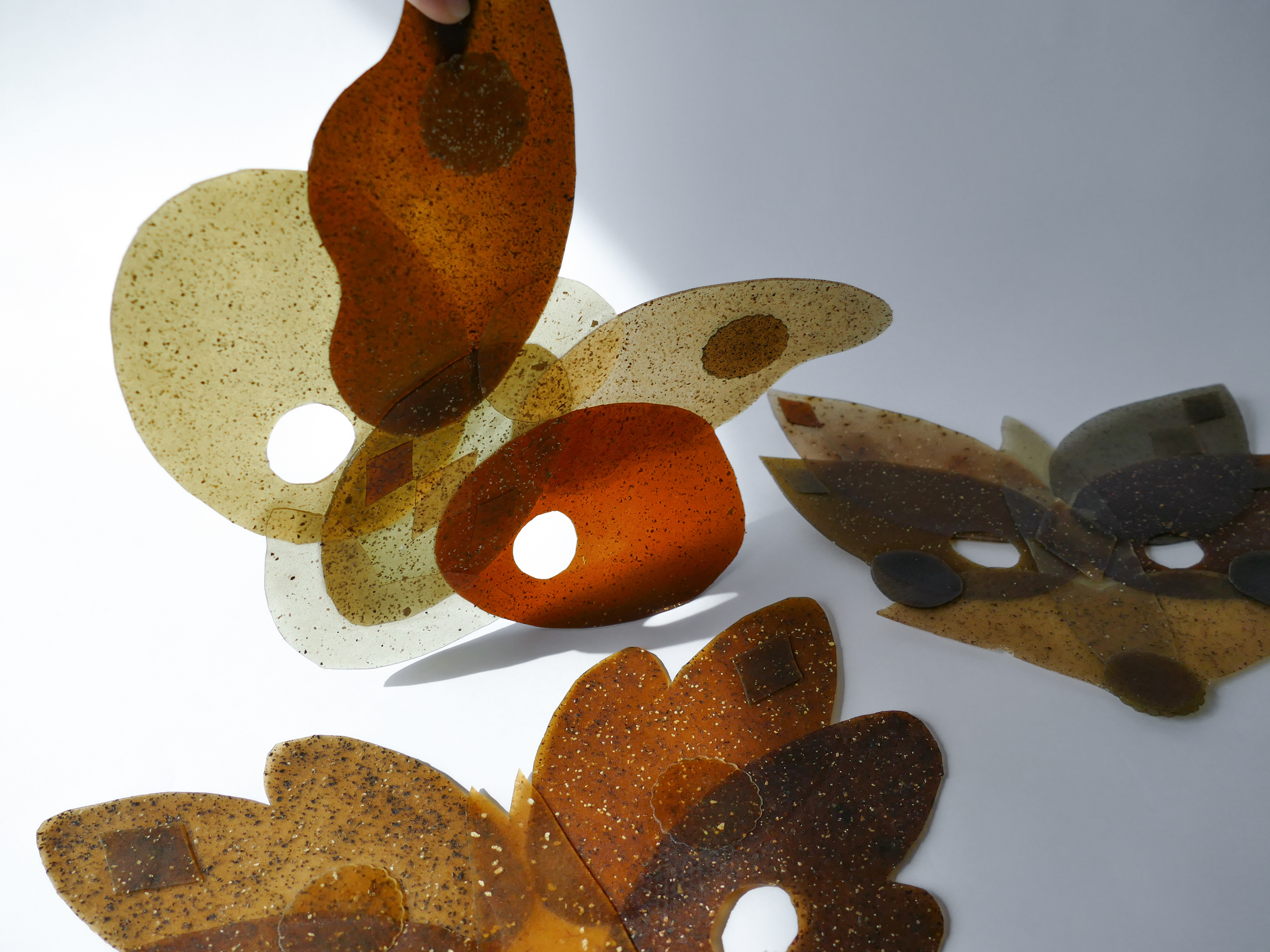 What are the challenges?
"Some materials give negative effect to the outcomes. There are many times where the results did not go as I expected."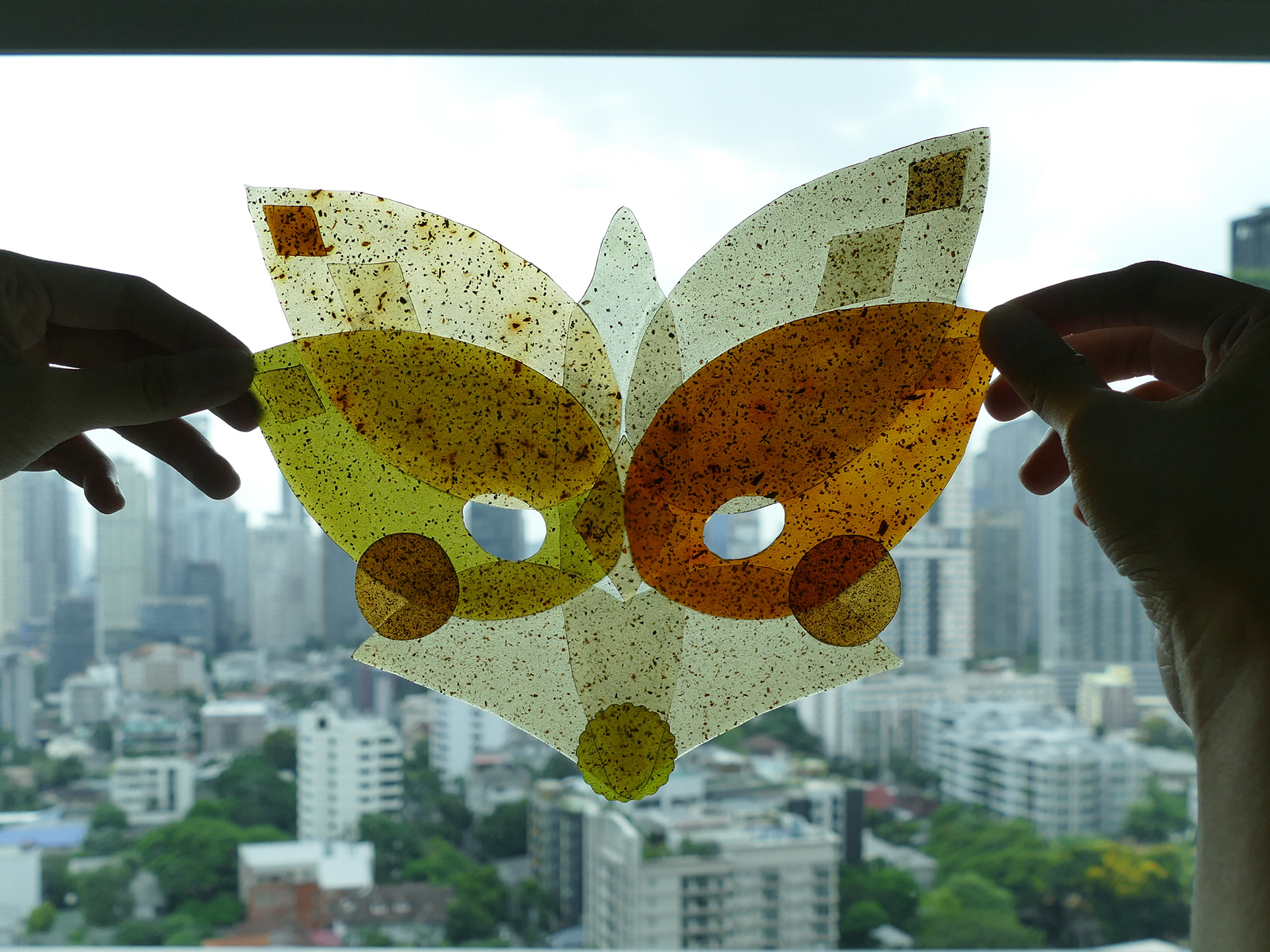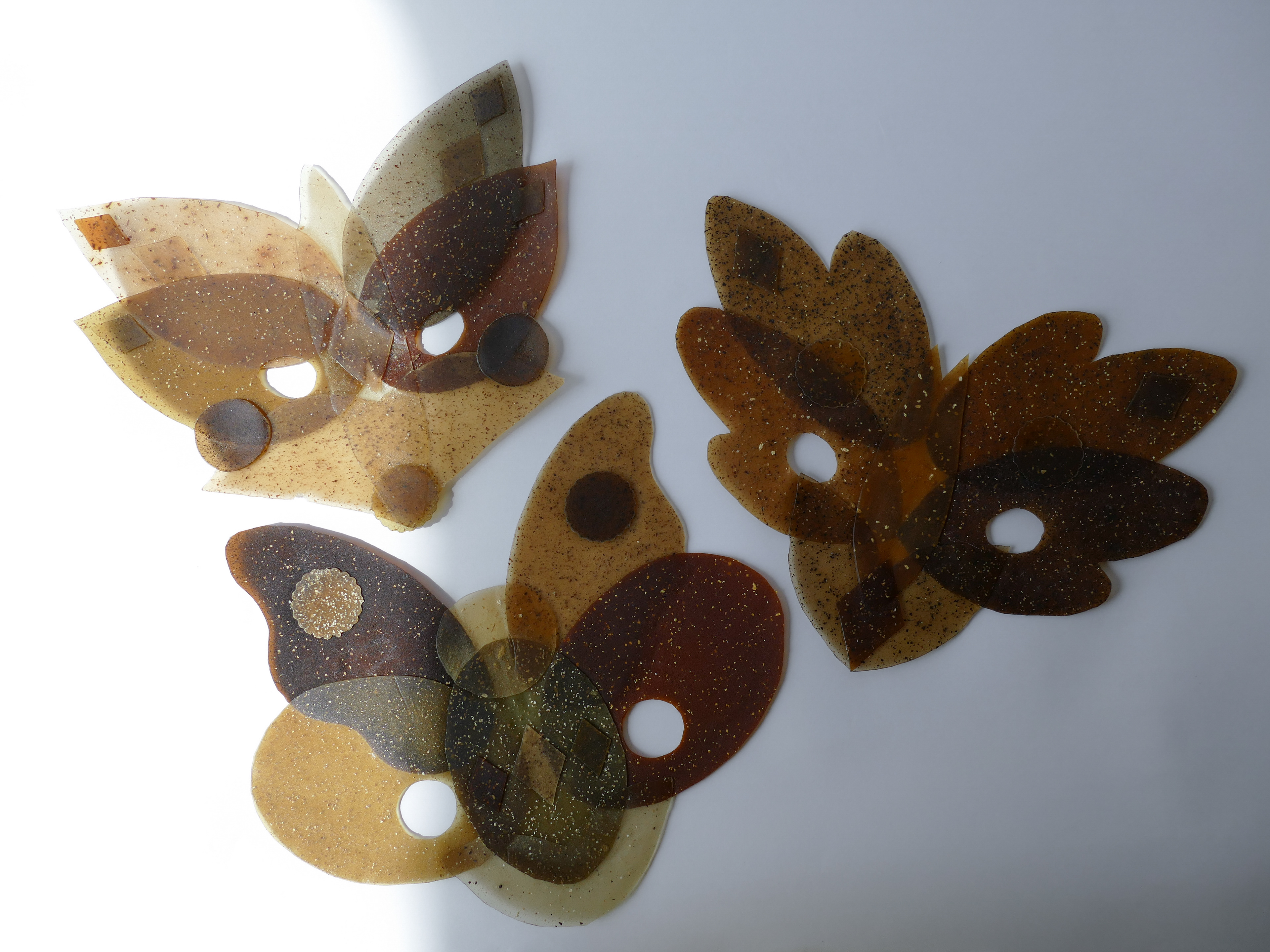 Why do you find these ingredients/materials interesting?
"Each material reacts differently to agar and sometimes the colours changed when they are completely dried."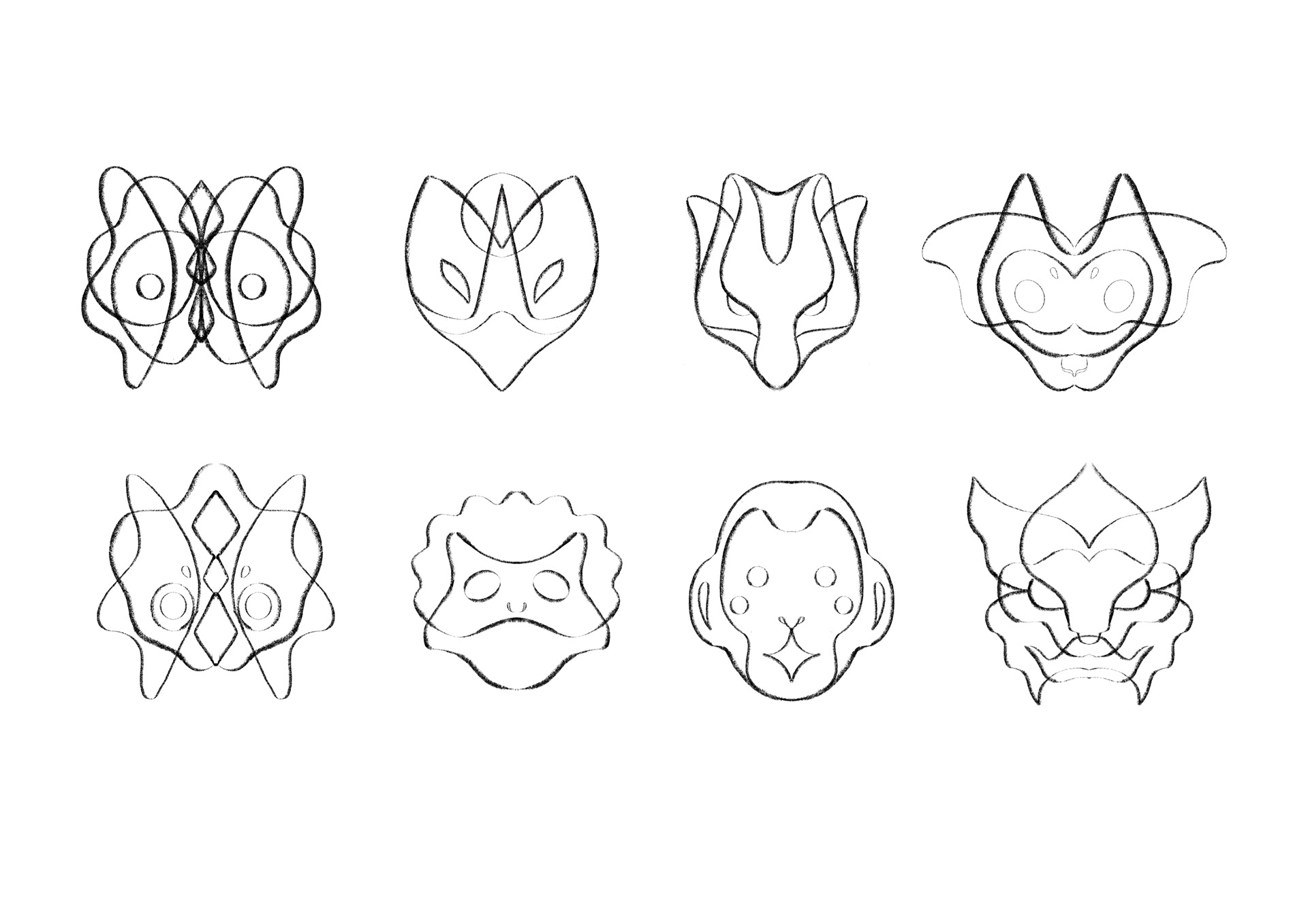 Do you feel content with the work?
"Yes, this project allowed me to explore a new medium and work outside of what I usually do. It was a fun journey!"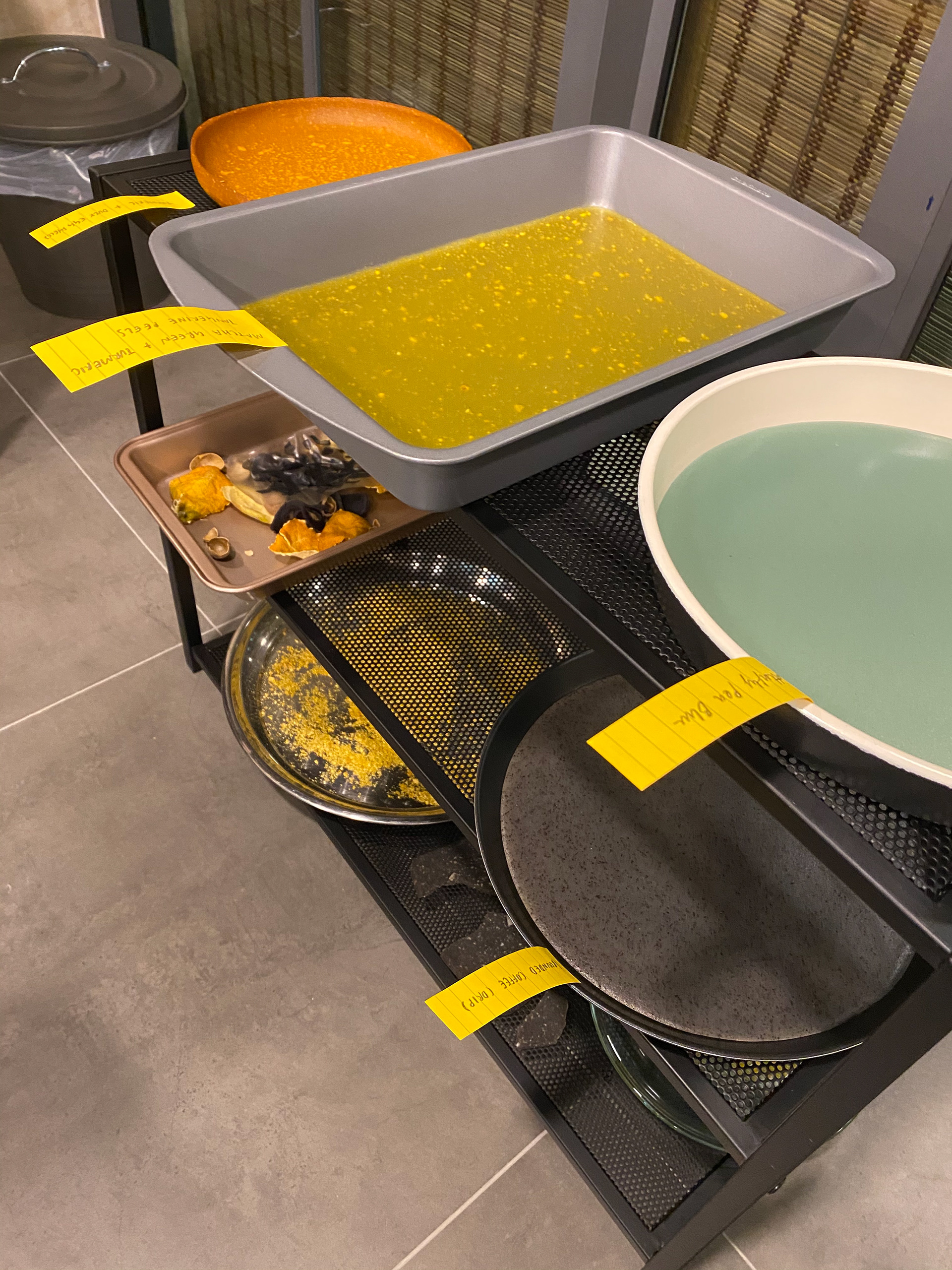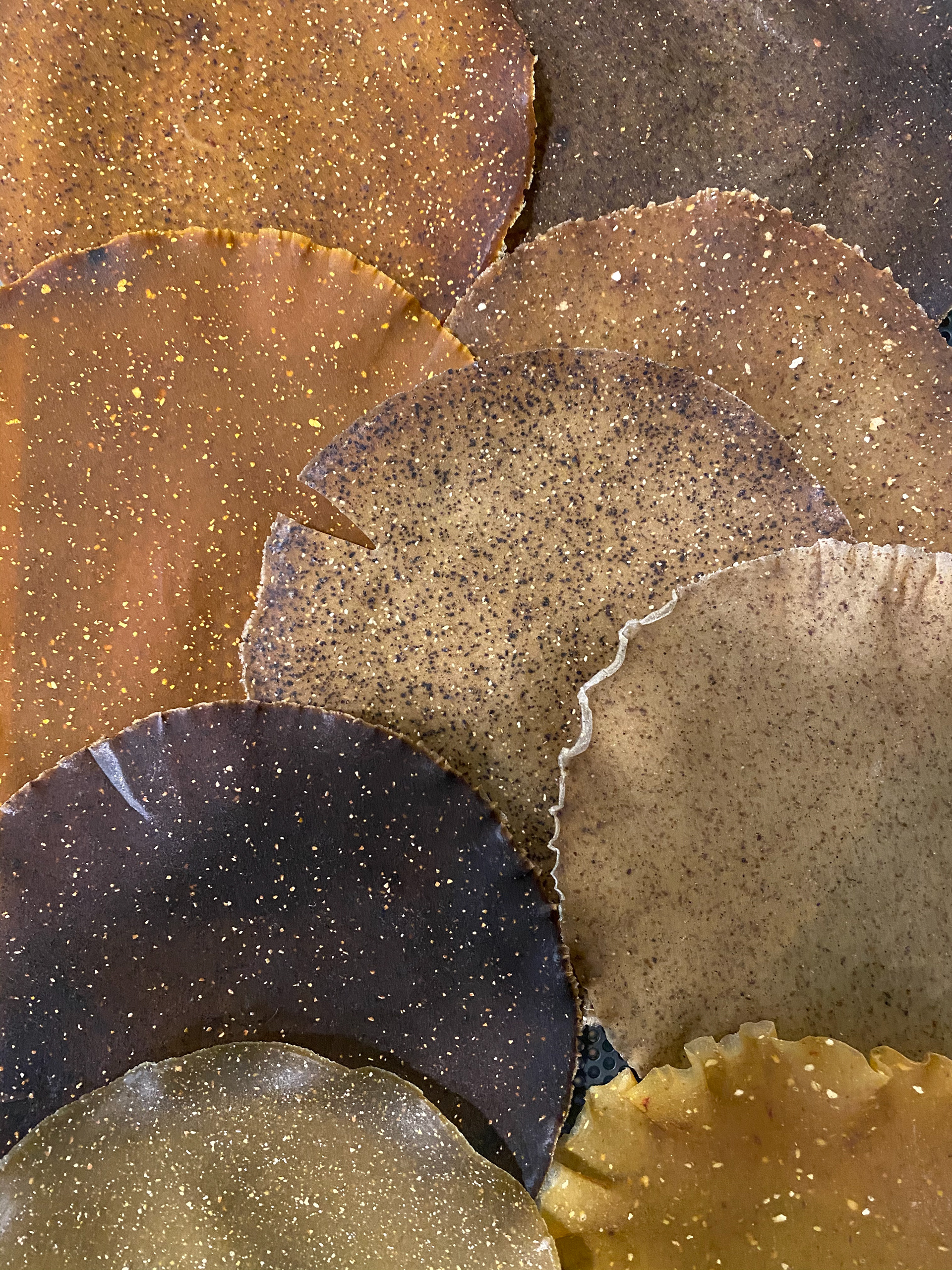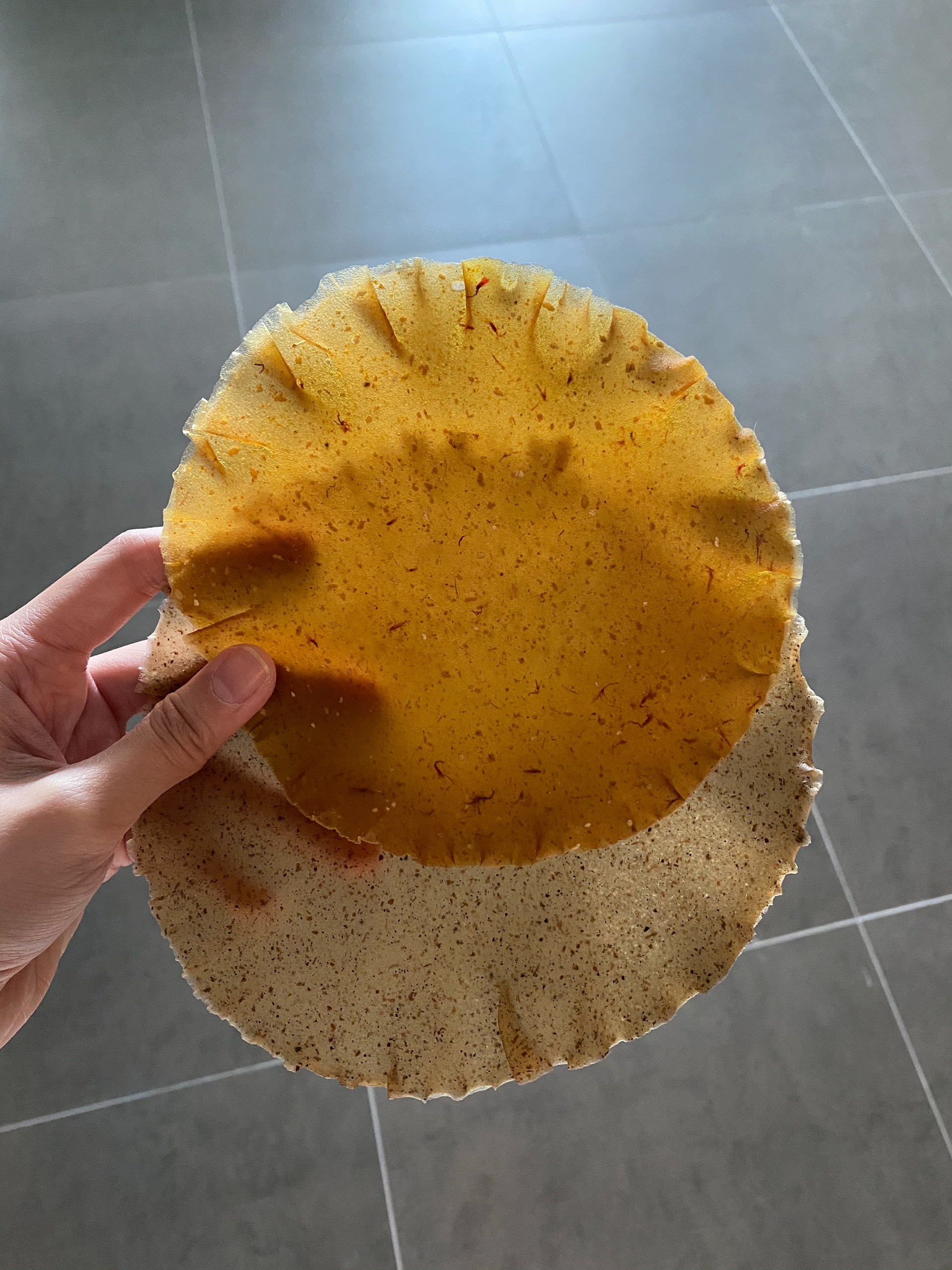 What do/don't you like about working with biomaterials?
"It could be very time-consuming so I have to be very patient, but also it is exciting to see how it turns out after the long wait."
Do you want to explore more with biomaterials in the future?
"Yes, I hope I can create more art that could be beneficial for the environment or inspire others to be more cautious about it."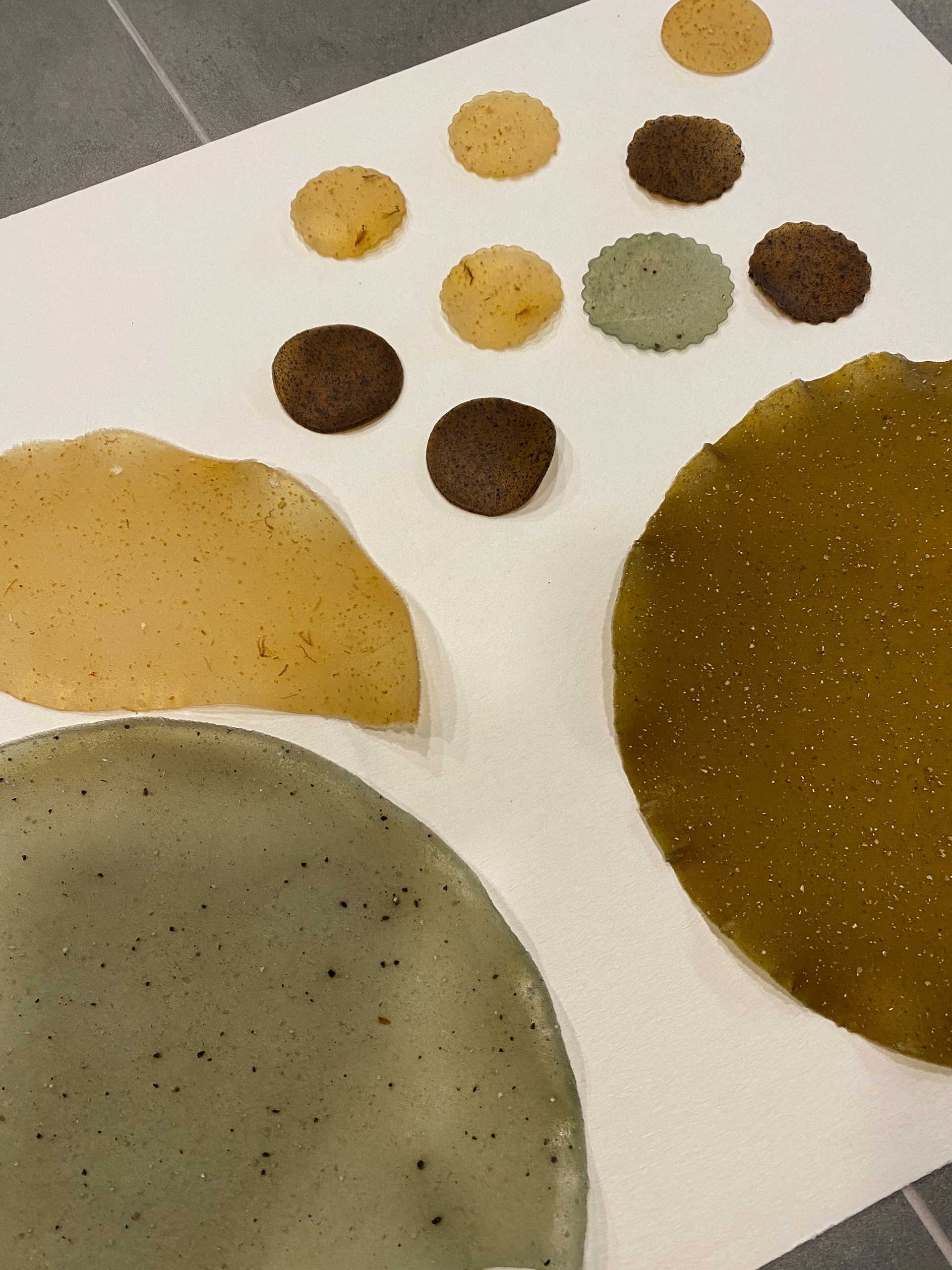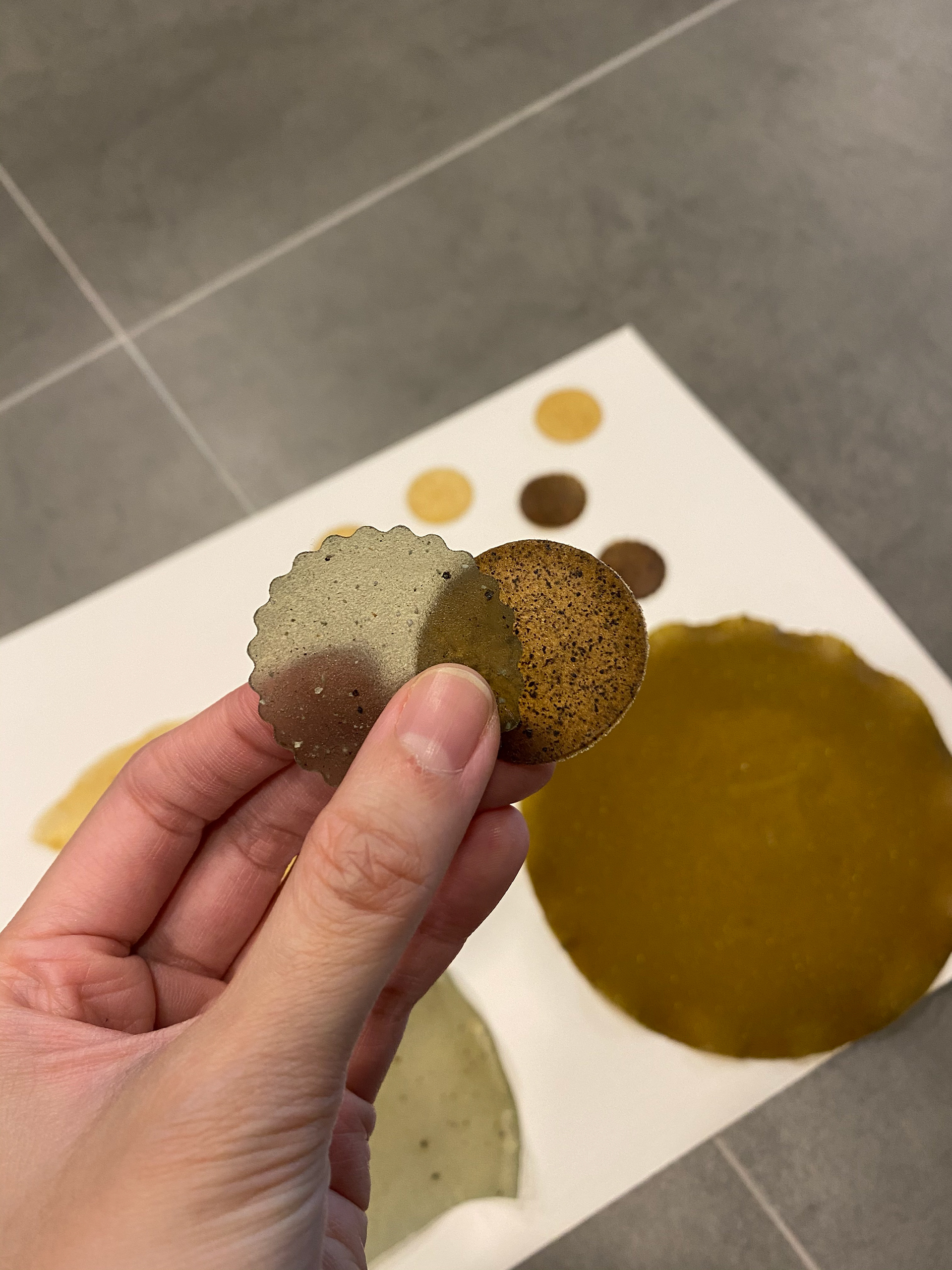 Pinthita Taechamongkalapiwat - Illustrator
Email: lili.pinthita.tae@gmail.com