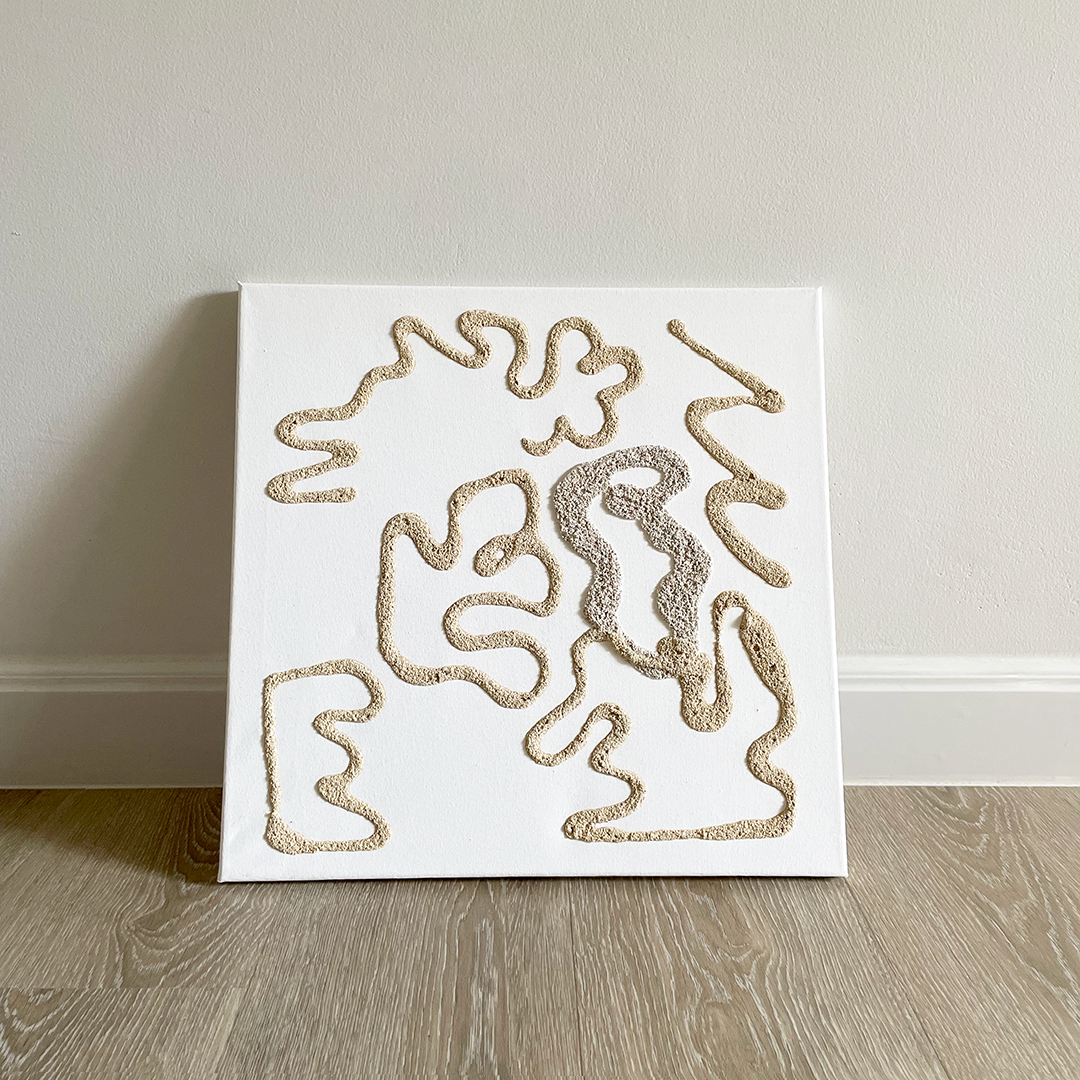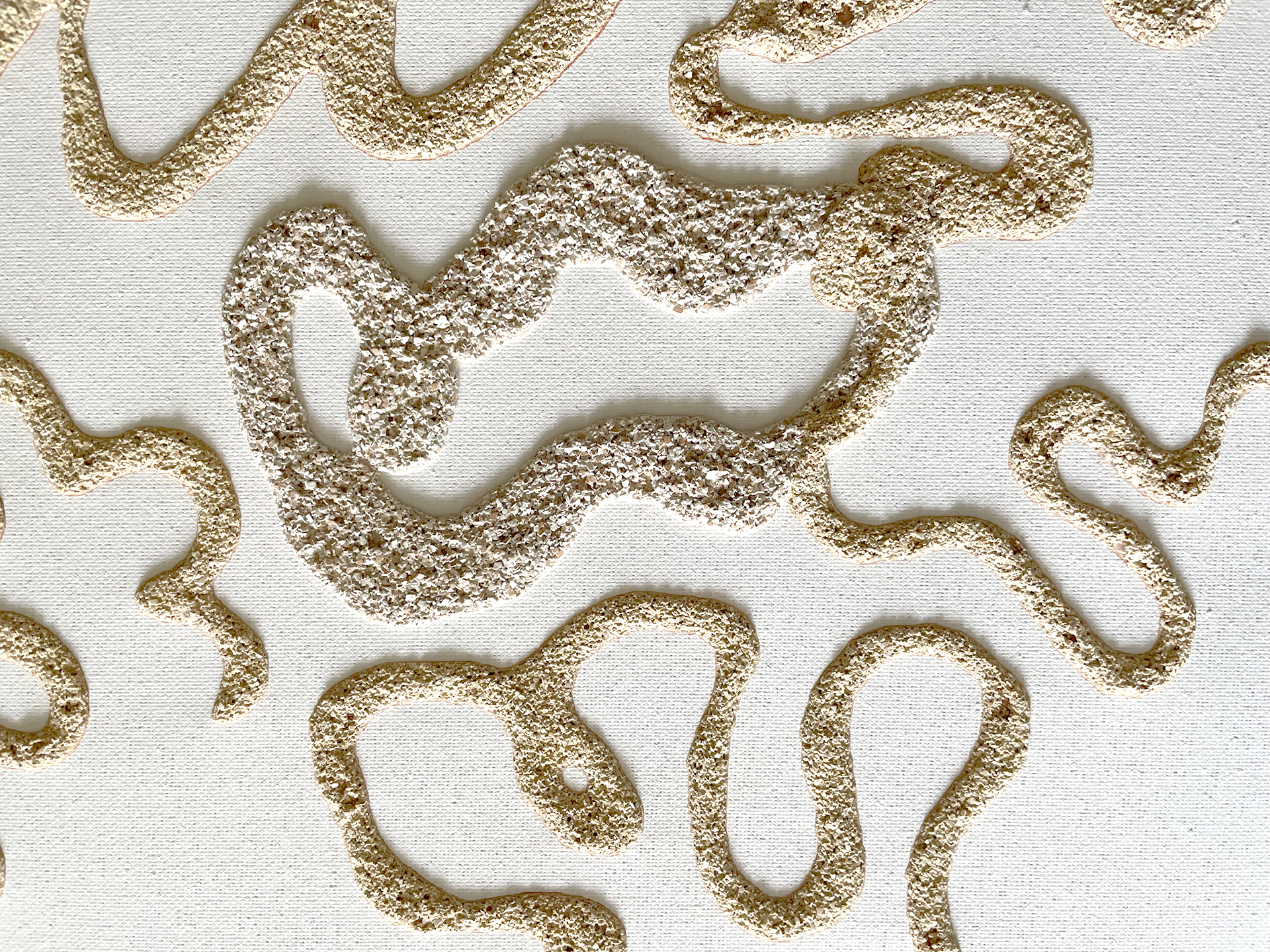 A collage of abstract shapes created from crushed eggshells and sodium alginate. Each shape was squeezed onto the canvas using a sauce bottle, replacing the use of traditional brush and paint. Half sculpture, half painting. No specific narrative.
งานคอลลาจ ที่ใช้รูปทรง abstract ในการจัดเรียง รูปทรงต่างๆเกิดจากการผสม sodium alginate และเปลือกไข่บด นำไปใส่ในขวดซอส และบีบลงบนแคนวาส สร้างความแตกต่างจากการใช้พู่กันและสีทั่วไป ทำให้เกิดงานที่เป็นกึ่งรูปปั้นและภาพวาด งานนี้ไม่มีเนื้อหาพิเศษใดๆ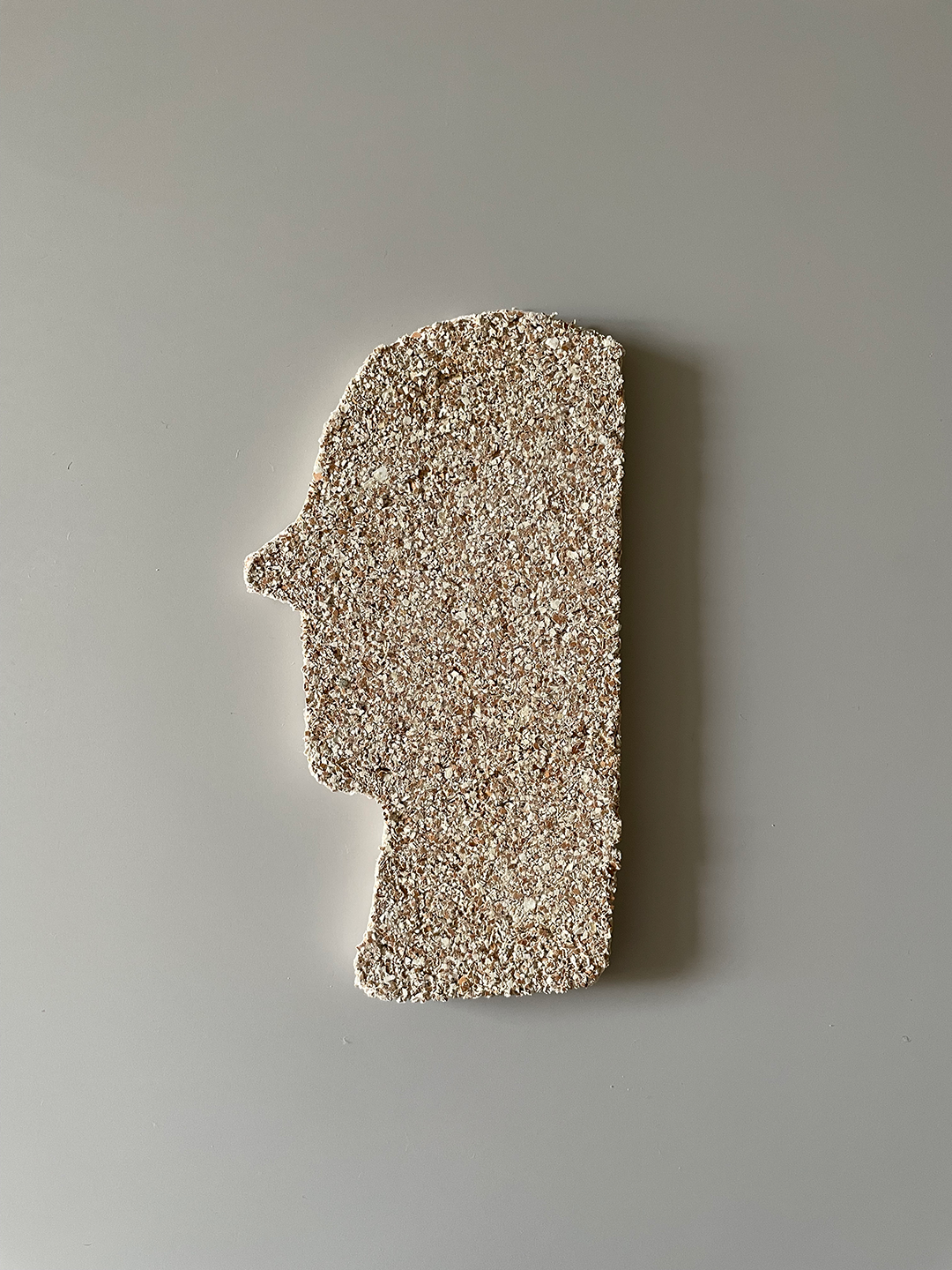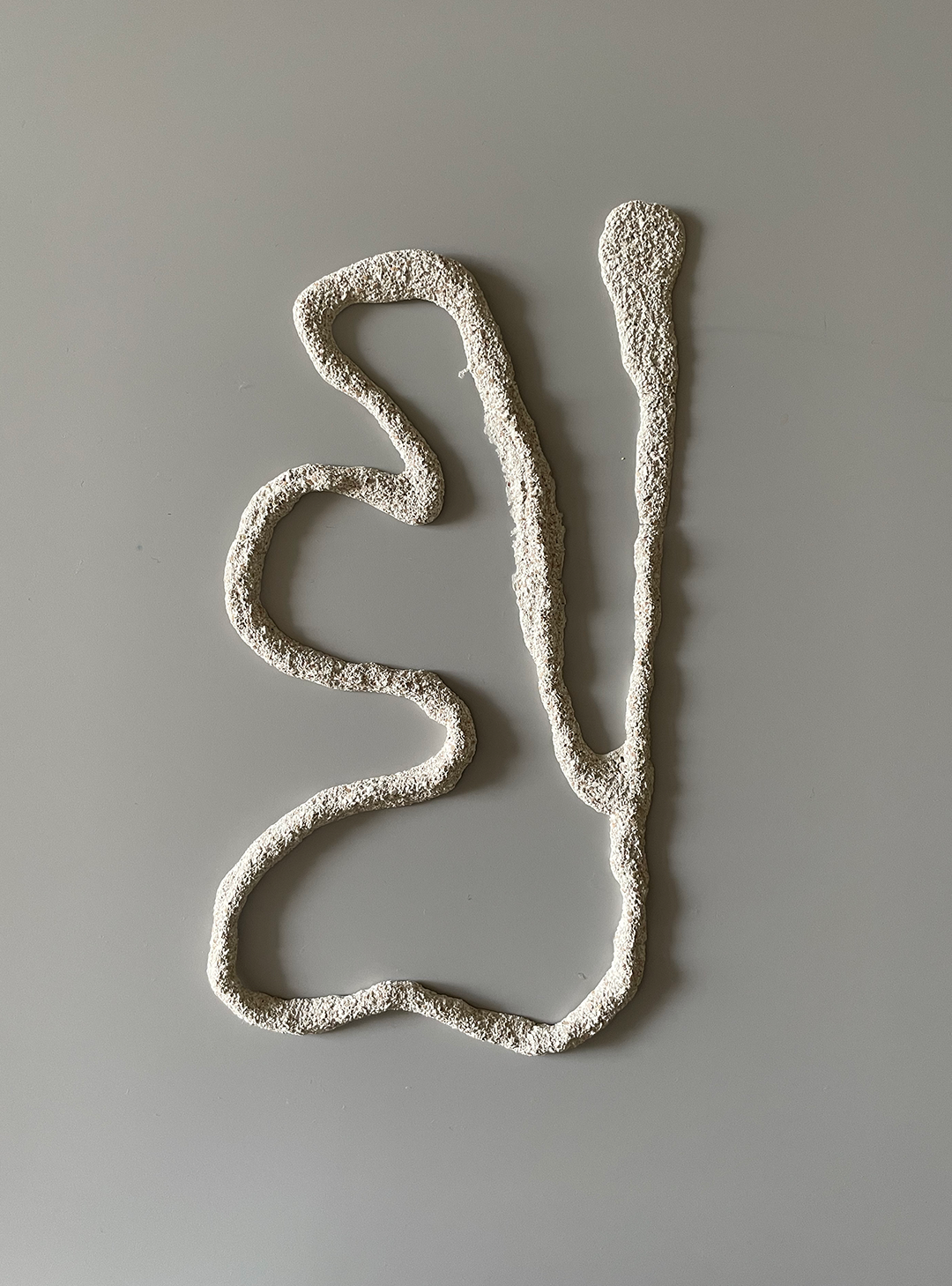 What are the challenges?
"The material is a bit difficult to control and not very solid. I find it difficult to create a final finished product that is up to standard."
Why do you find these ingredients/materials interesting?
"It feels like you can create clay or sculptural material from very random materials."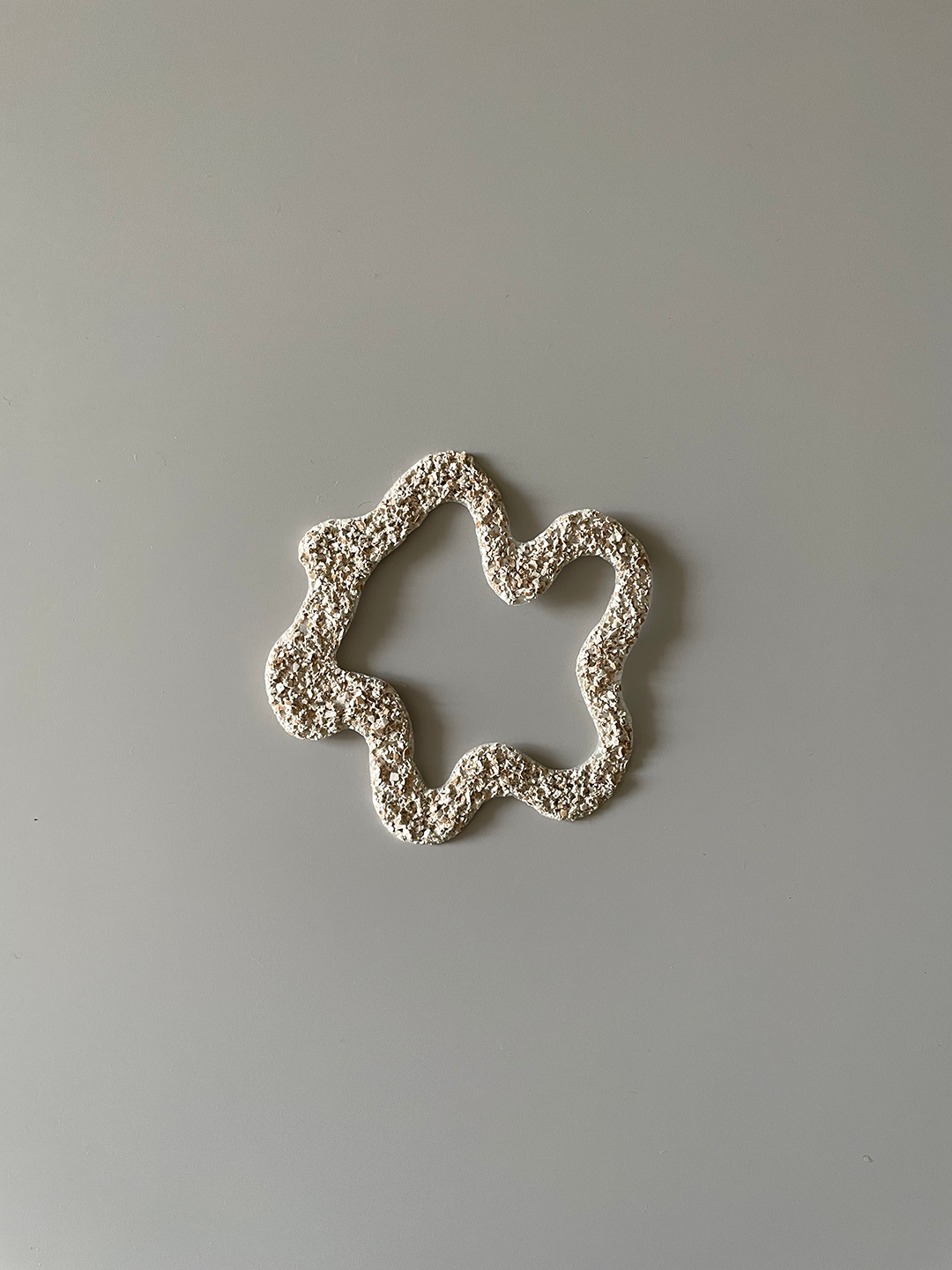 Do you feel content with the work?
"Not really. I found that I'm not so good at dealing with materials that change and transform, but it was fun to experiment with."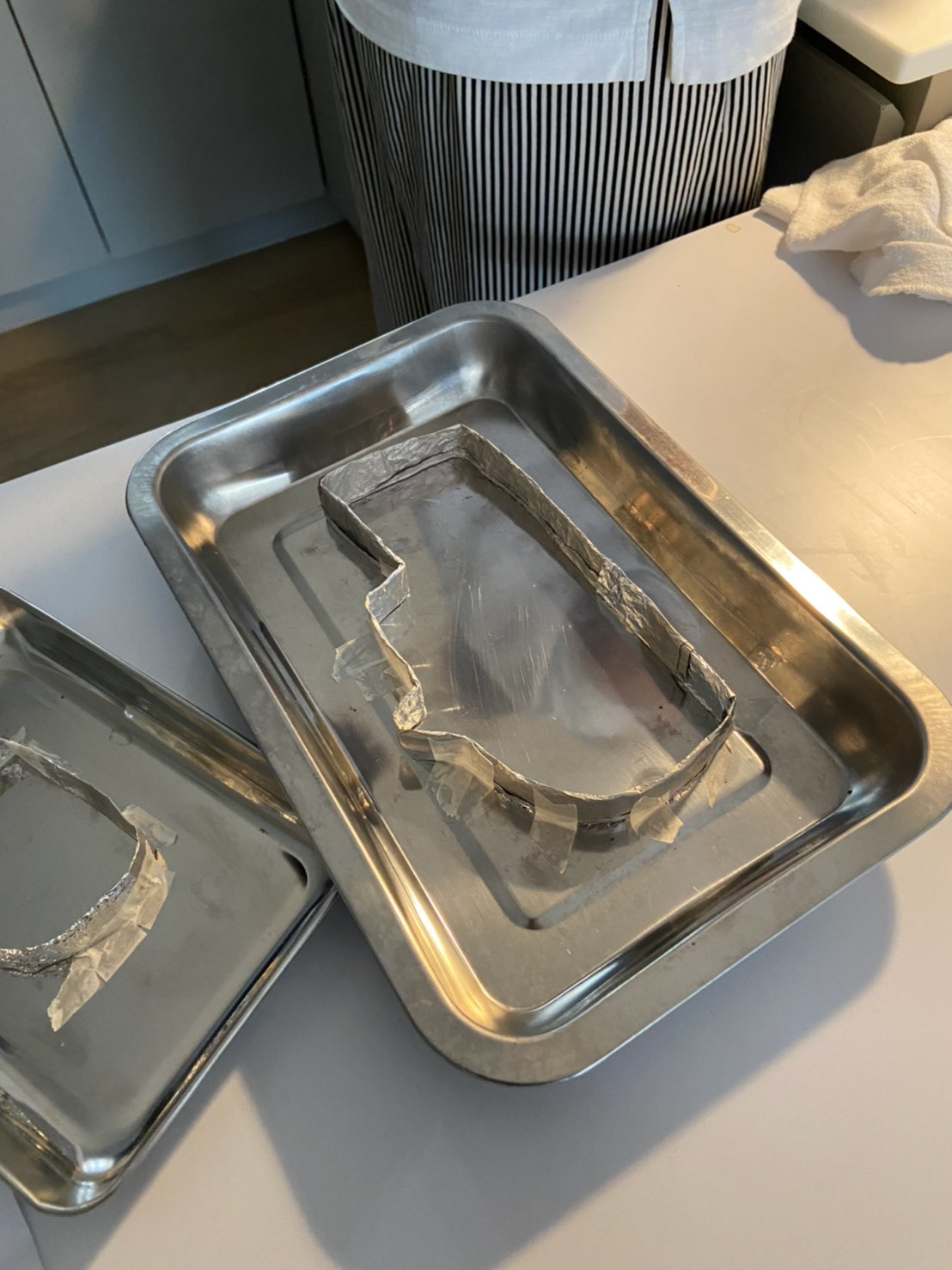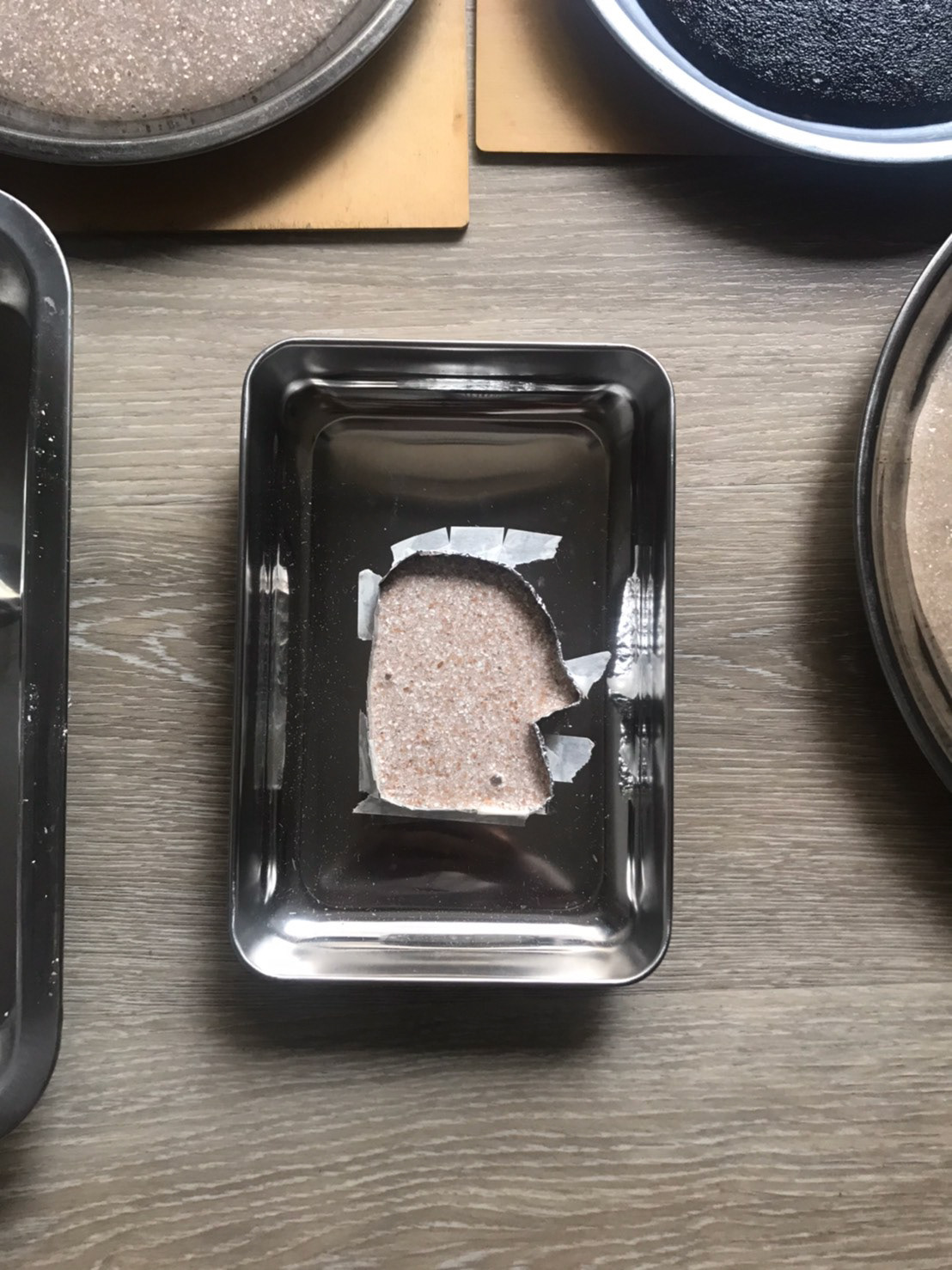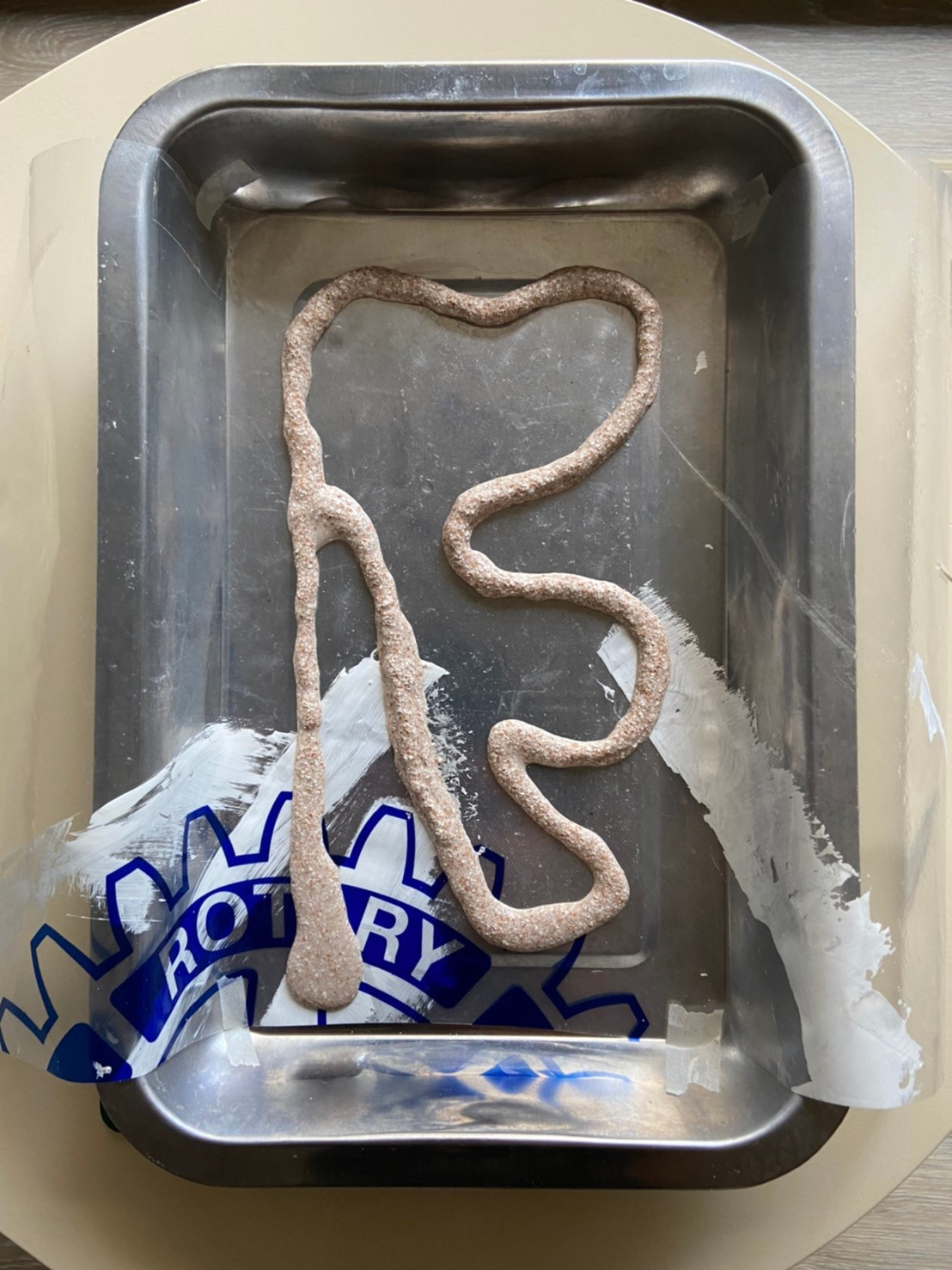 What do/don't you like about working with biomaterials?
"I like that it's something I've never done before and with more developments and better concepts, it could be really great. I just don't have the patience."
Do you want to explore more with biomaterials in the future?
"I would like to include them in my work, but I'm not so keen on experimenting and making it myself. Would rather have a more informed and experienced person help me out with this part."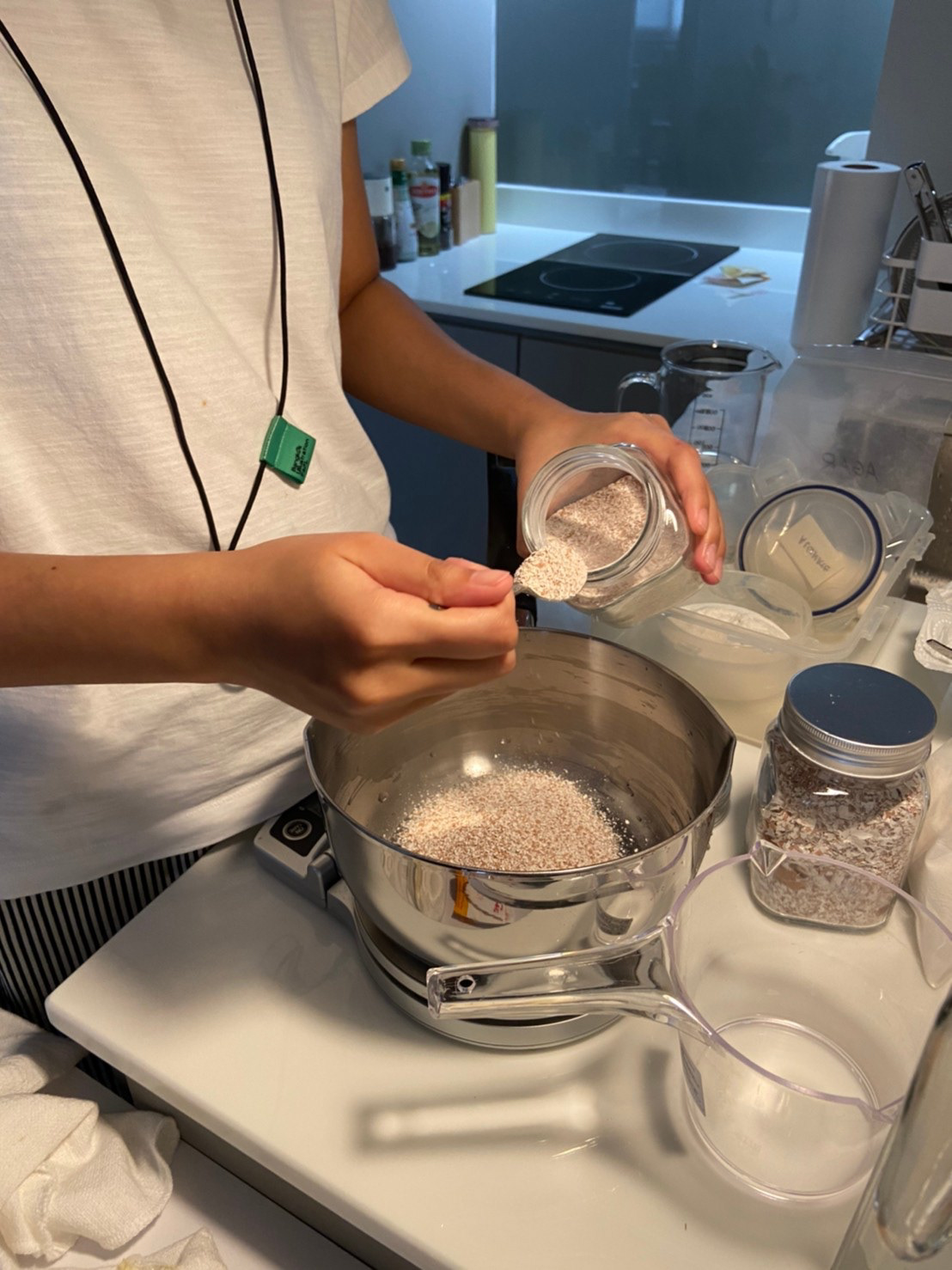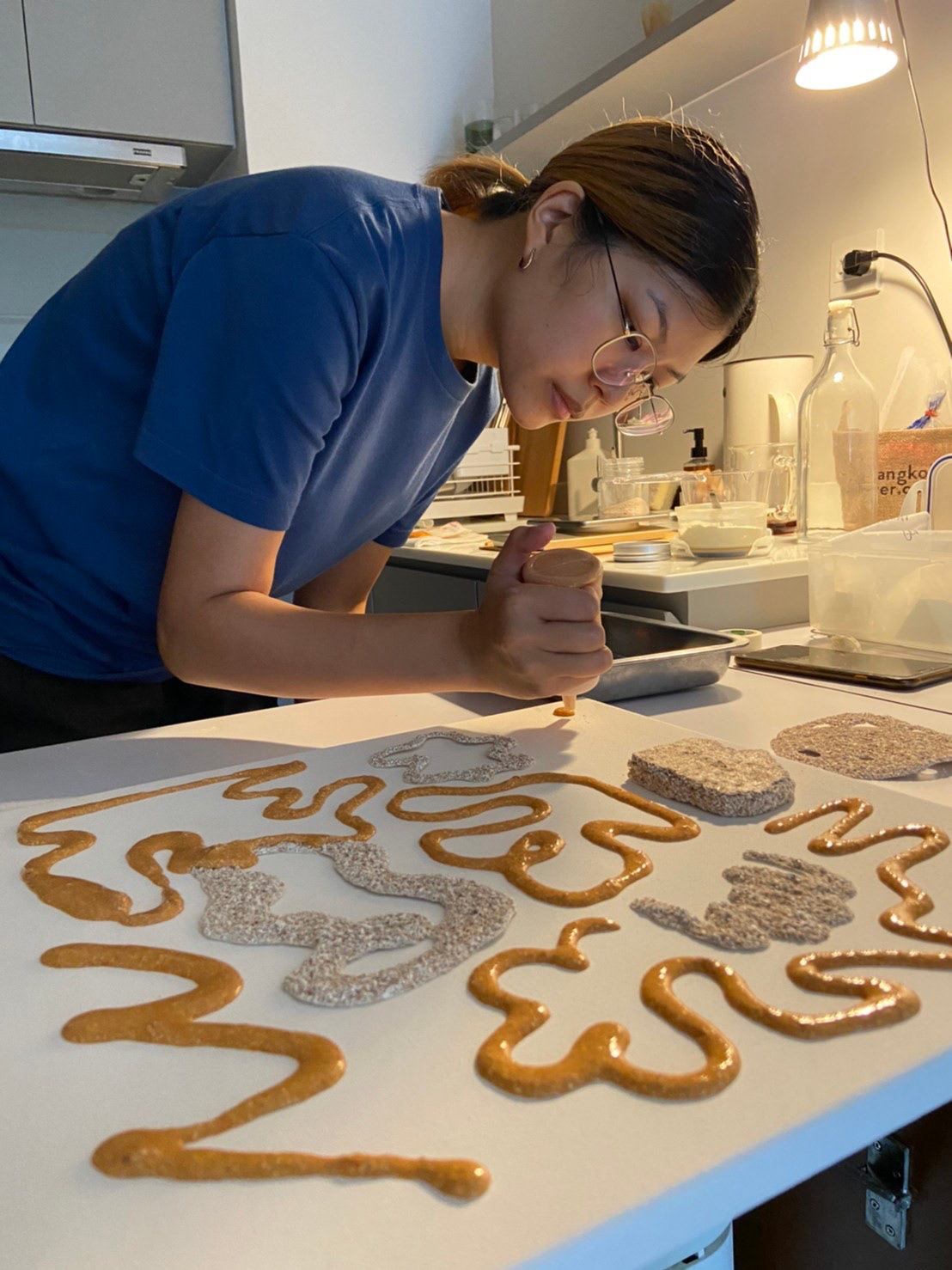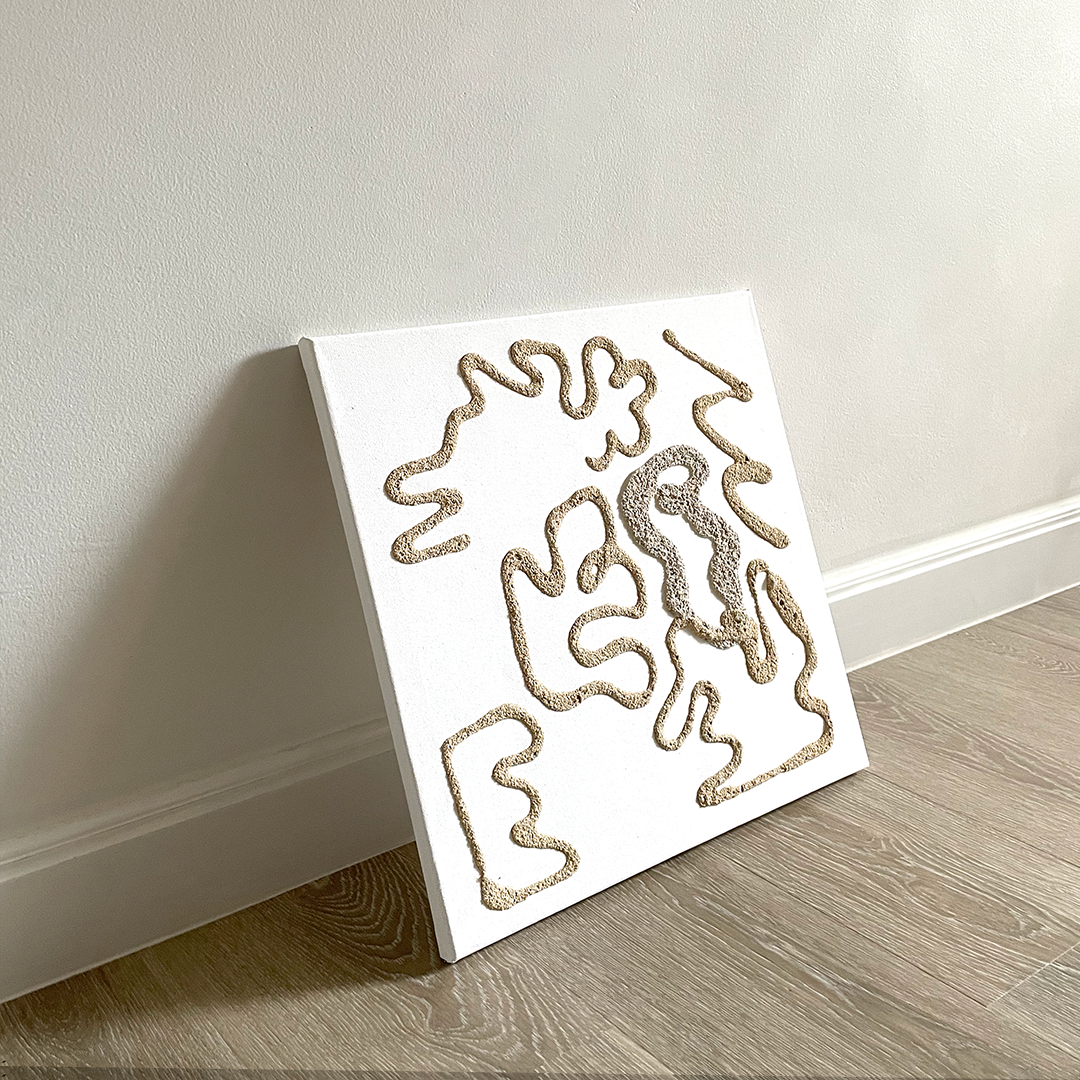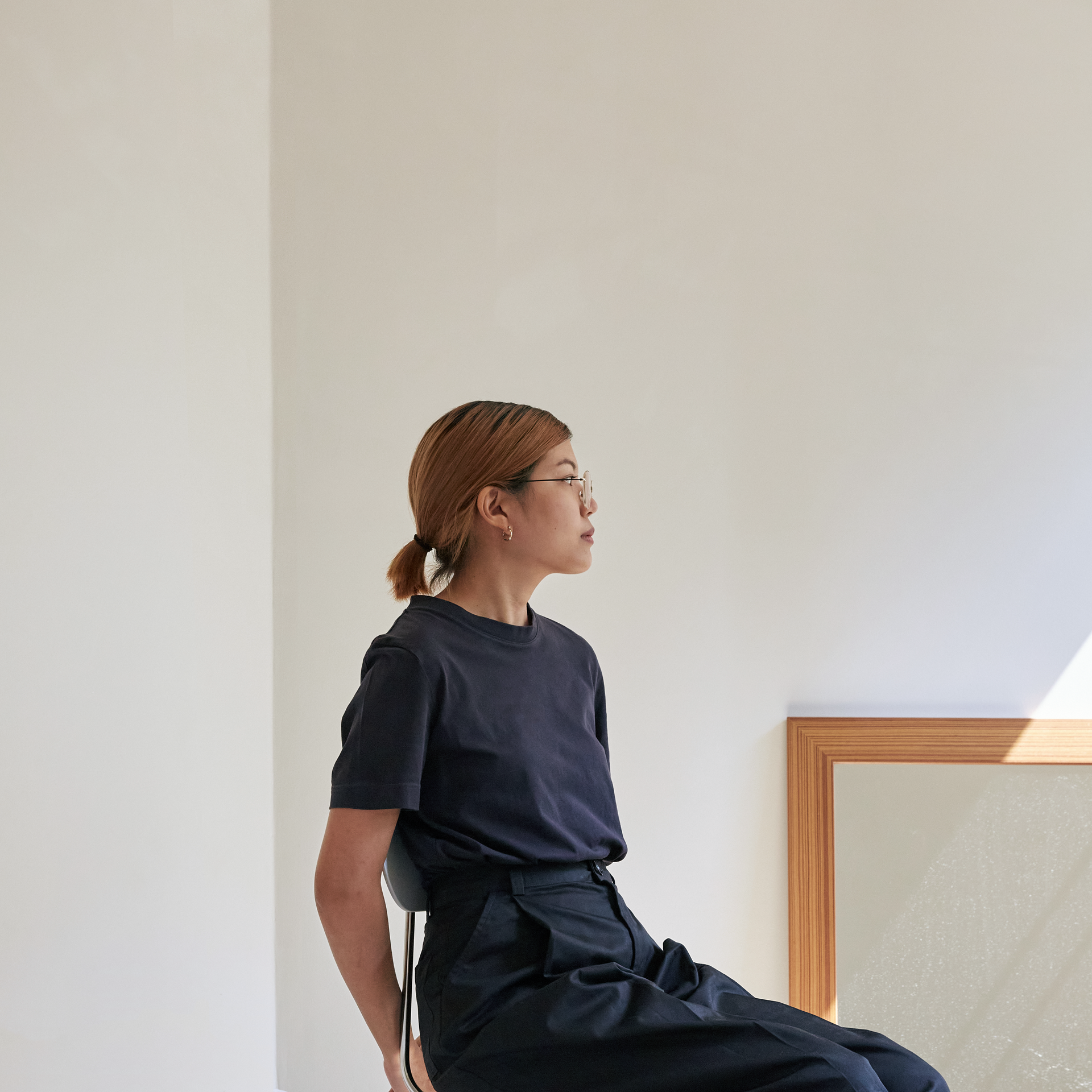 Tunlaya Dunnvatanachit - Illustrator
28-year-old visual designer based in Bangkok, Thailand. Known as "Tuna Dunn", her work covers illustration, comics, animation, and visual design. Her style of work is simplistic and communicative. Recently she has been experimenting with shapes and abstractions while maintaining her strength as a storyteller.
Email: tuna.dunn@gmail.com