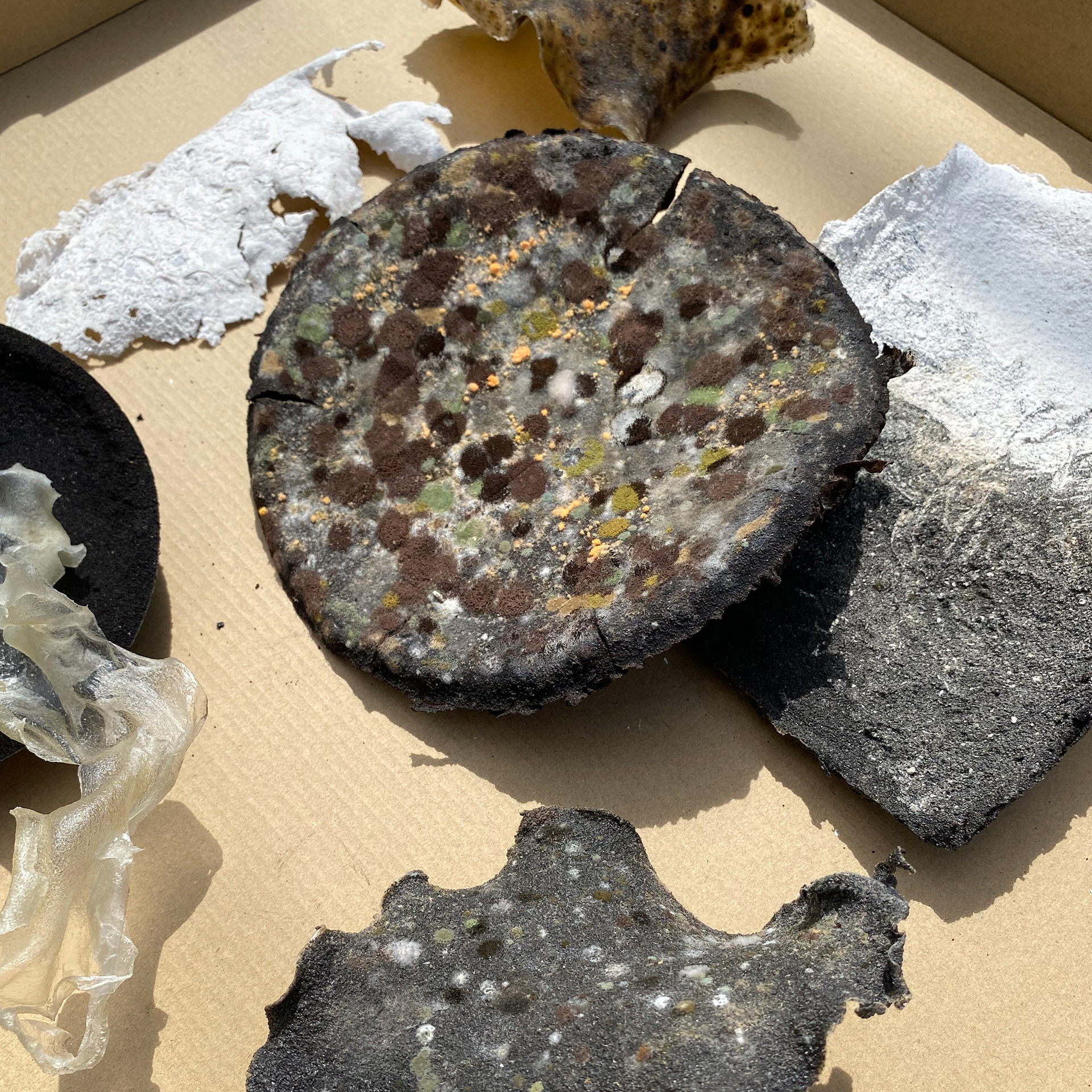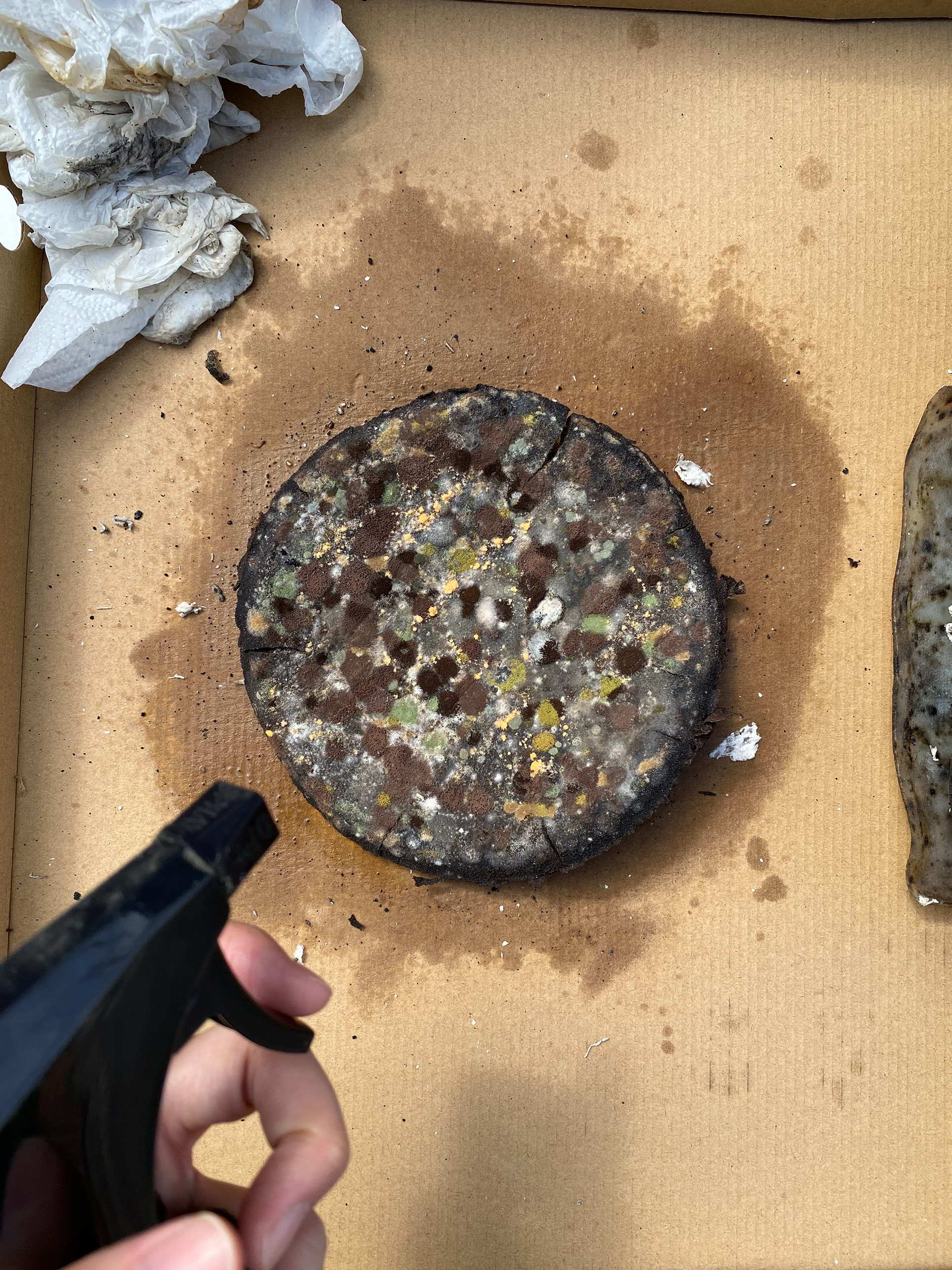 As bioplastic seems fragile, we thought we might as well make something single-used to avoid this weakness. Hotel slippers were our first idea. Then there were some unidentified objects along the way. After 16 days, we gave up. Bioplastic, you are so unpredictable! We have nothing to show but our failure diary.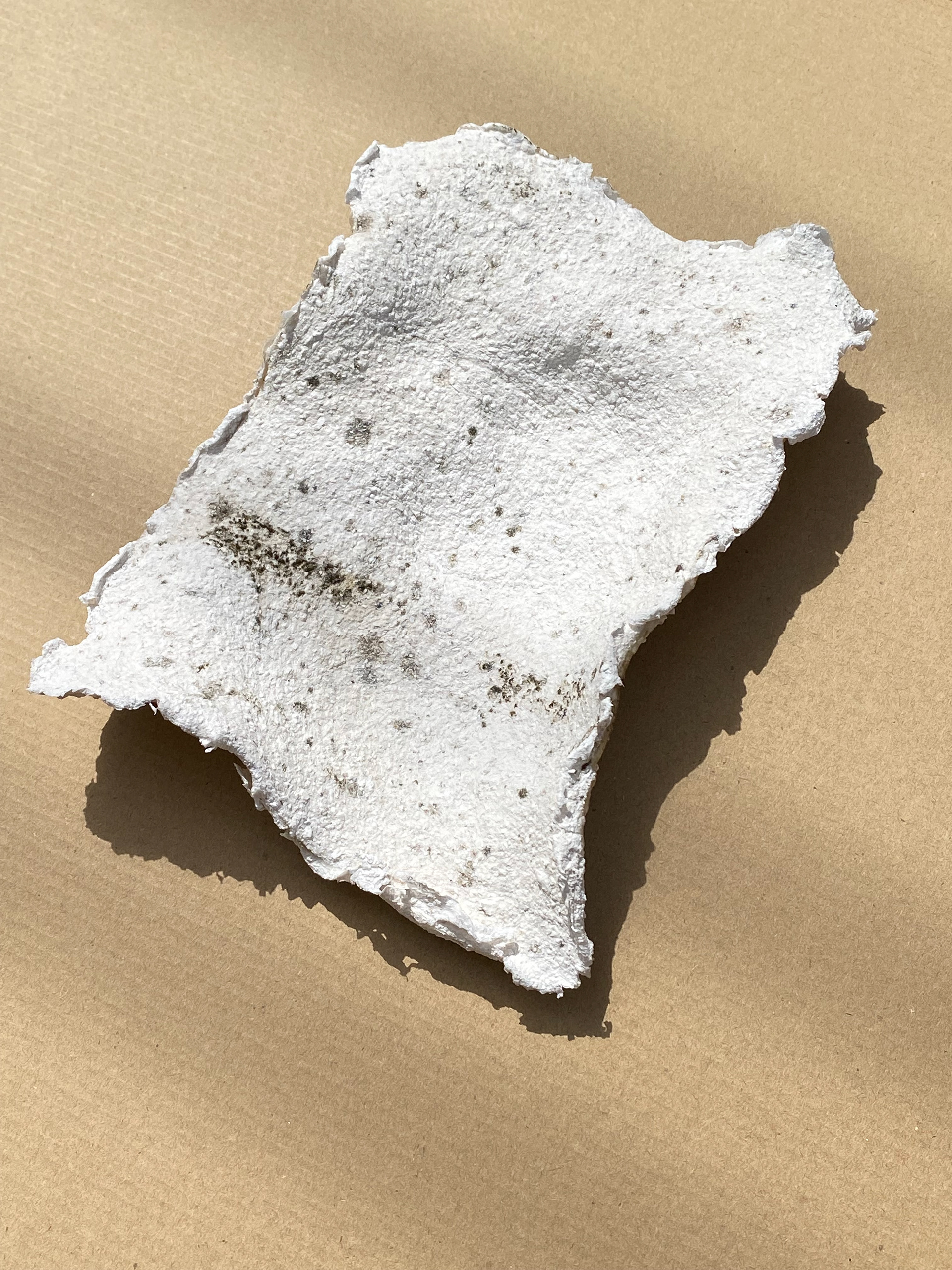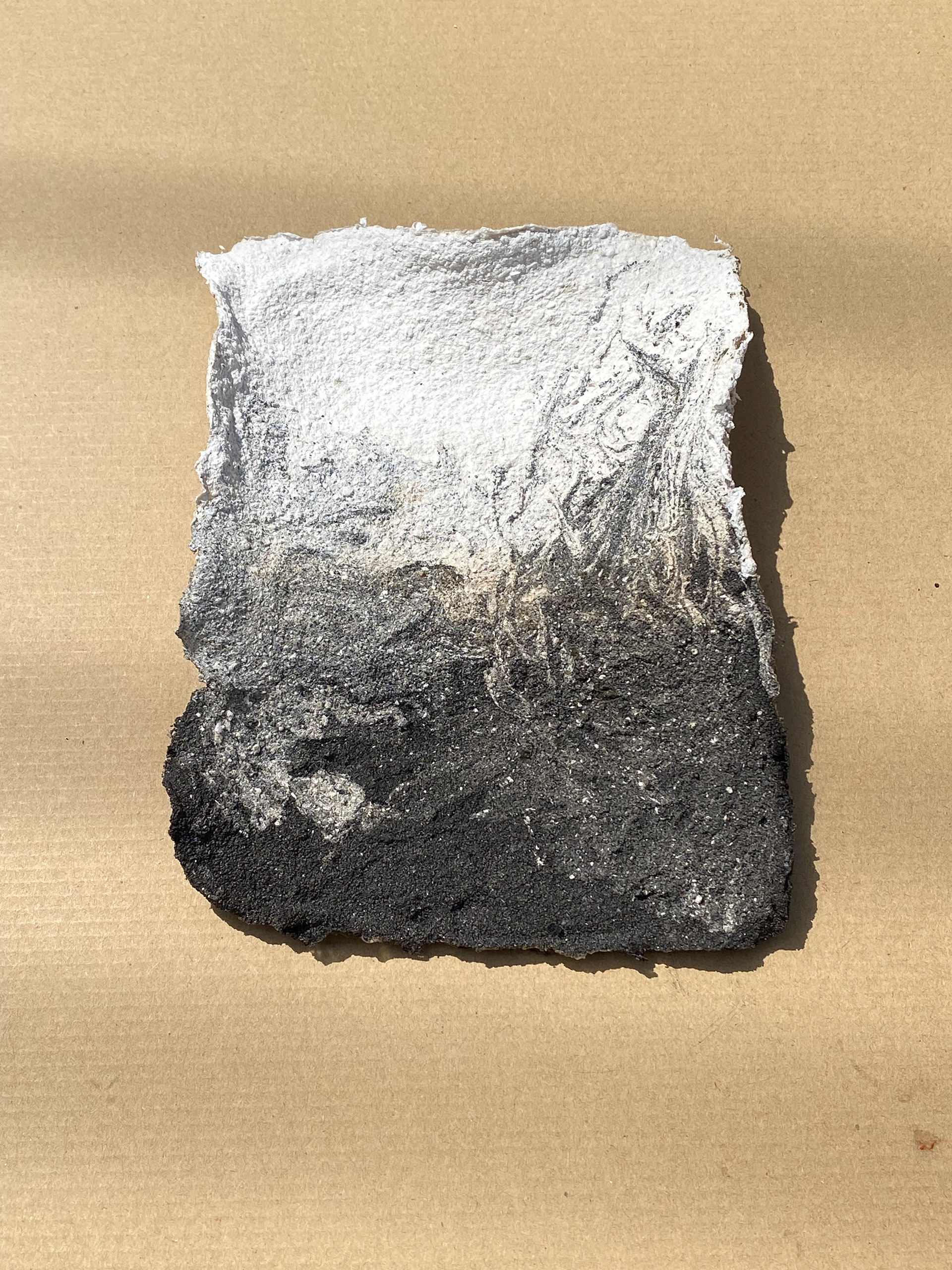 จากคุณสมบัติของ Bioplastic ที่ดูไม่น่าจะทนทานมาก เราเลยคุยกันว่าจะทำของแนวใช้แล้วทิ้ง เพื่อเลี่ยงจุดอ่อนนี้ของมัน รองเท้าสำหรับใส่ในห้องโรงแรมเป็นของอย่างแรกที่นึกถึง ในระหว่างกระบวนการลองผิดลองถูกกับรองเท้า ก็มีของ(ที่ยังหาฟังก์ชันให้ไม่ได้)อื่นๆ งอกขึ้นมาประปราย ซึ่งหลังจากล้มลุกคลุกคลานไปทั้งสิ้น 16 วัน พวกเราก็ยอมแพ้ ช่างเป็นวัสดุที่เดาใจยากเหลือเกิน และนี่คือบันทึกความล้มเหลวของพวกเรา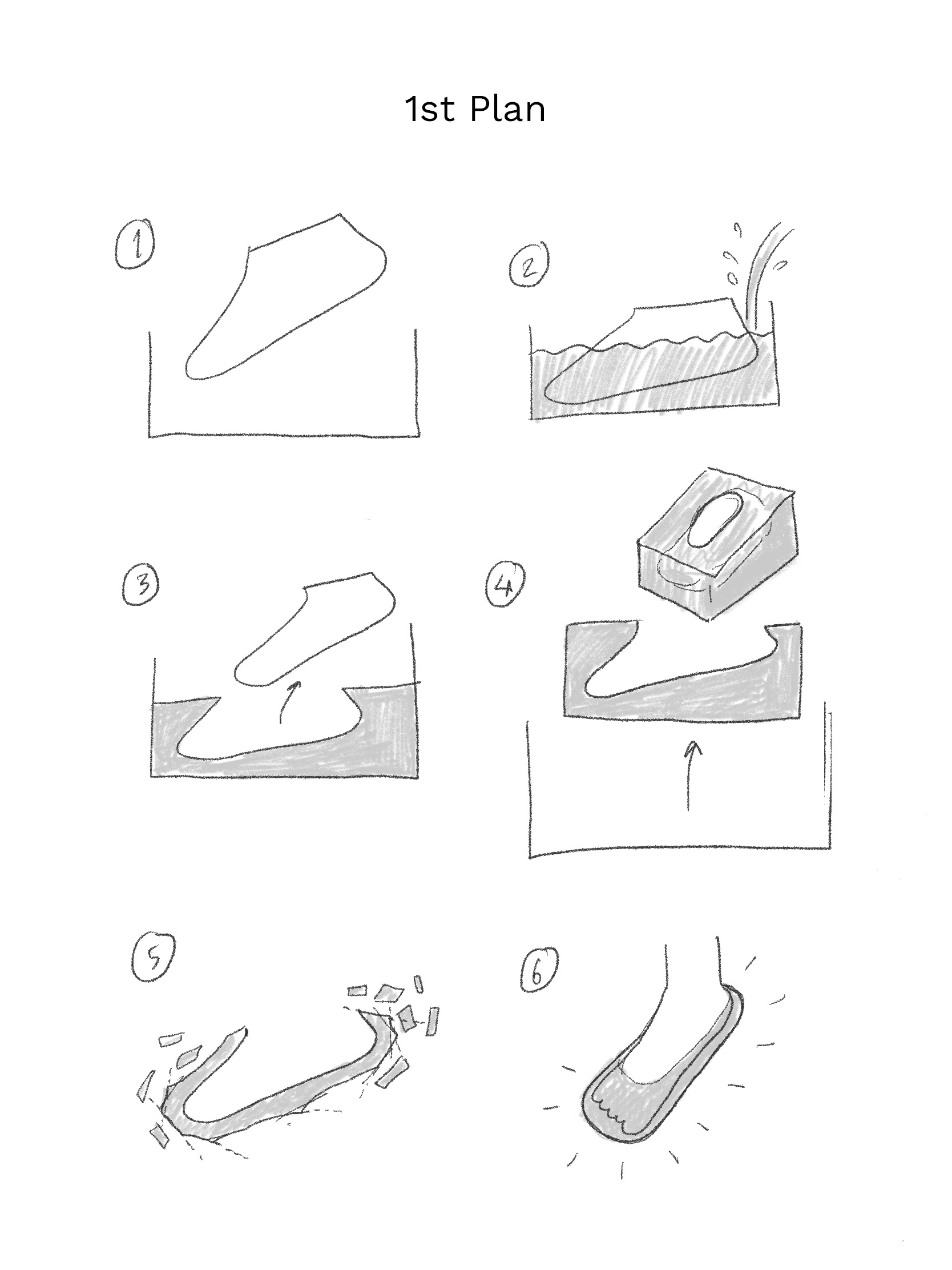 What are the challenges?
• It takes a long time to become dry and stable.
• The material shrinks by 20-50%, so there is not enough space for our slipper size.
• During the rainy season, fungi grow more easily.
• Fragile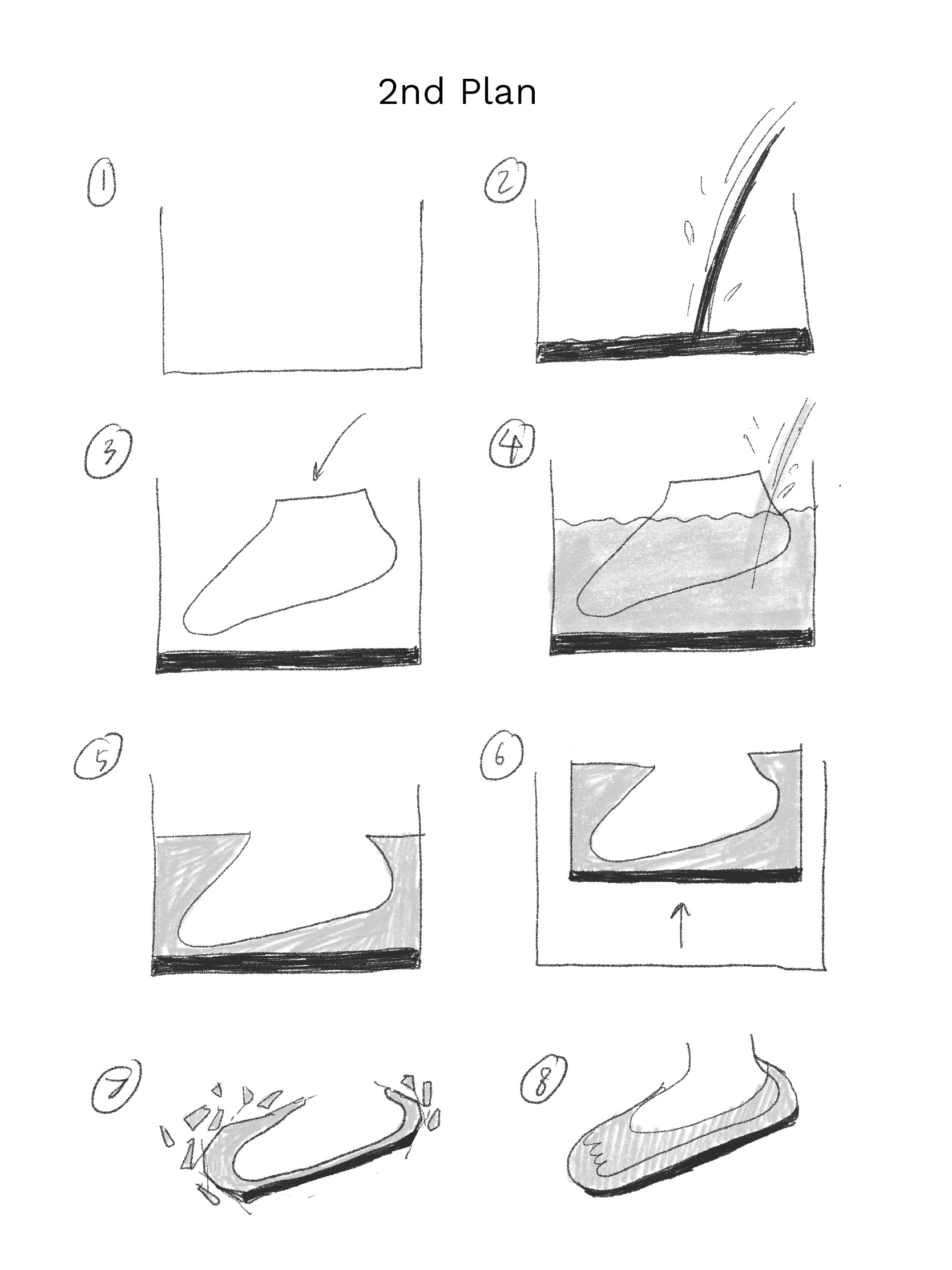 Why do you find these ingredients/materials interesting?
• It seems irresponsible to ignore sustainability these days. 
• Unpredictable results.
Do you feel content with the work?
"Of course not, because we failed. But we still believe that our plan can work if we get to understand more about its behavior."
What do/don't you like about working with biomaterials?
👎 Fungi is disgusting. 
👎 We can't control this material perfectly.
👎 The results are so unstable. Our mood swings extremely.
👎 It takes some effort and tools in preparation
👎 Can't finish it in 1 day
👍 Some fungi looks cute.
👍 The process is harmless. No chemical included.
👍 The fact that they are nature-friendly and easy to decompose makes us feel better when our experiments failed. We just throw to the soil. 
👍 Seeing seashells transformed into white powder when they were smashed is amazing.
👍 We like Agar because it doesn't crack like Sodium Alginate.*
*Note from
Anya
: Agar cracks too sometimes, sodium alginate doesn't necessarily always crack — this depends on the ratio, thickness, etc. 🙂
Do you want to explore more with biomaterials in the future?
"Yes, because we don't want to feel like losers. We want to overcome this material. Our next plan is to make shoes by weaving the biomaterial sheet and using Agar together with seashells (in order to avoid fungi)."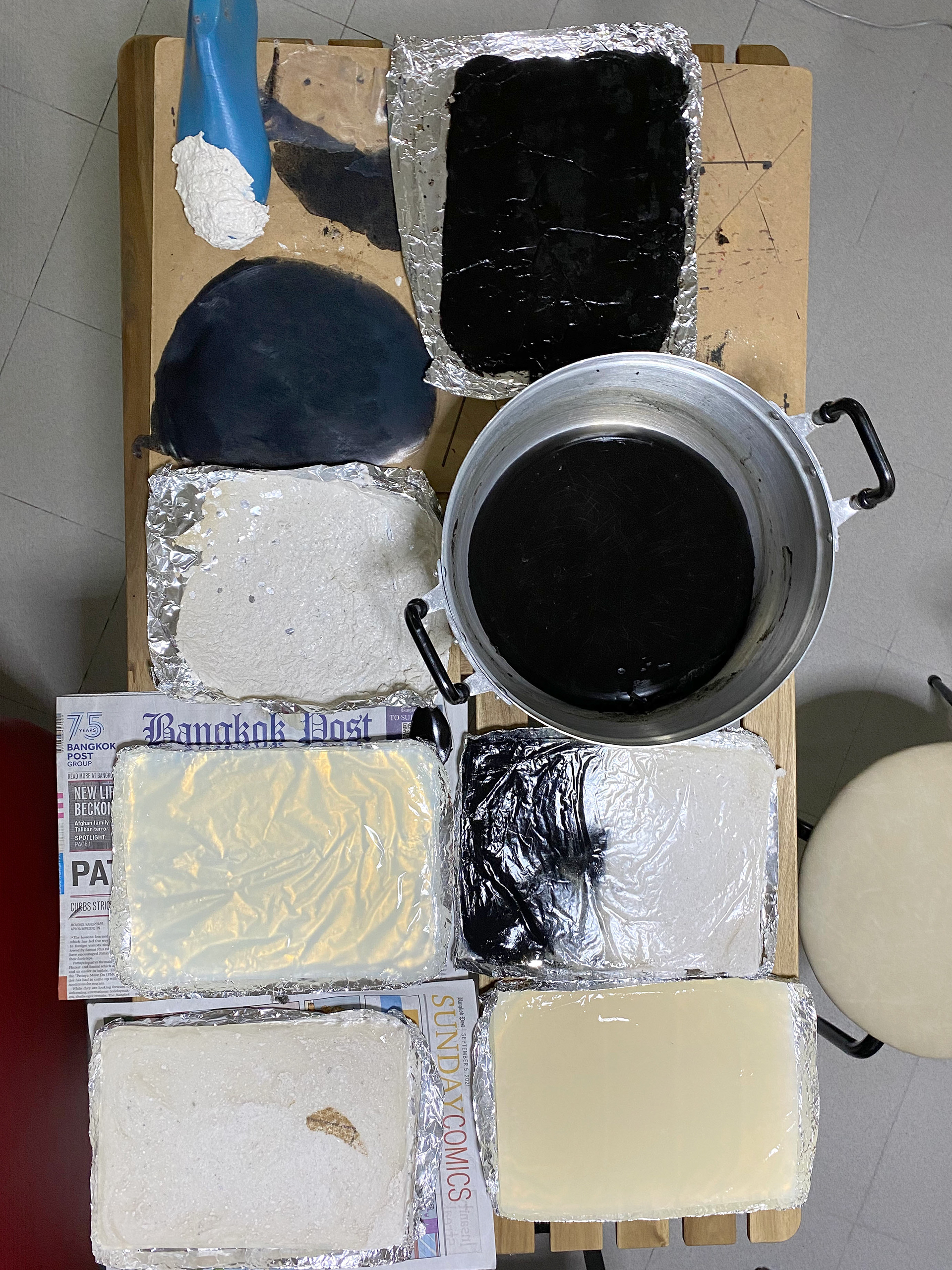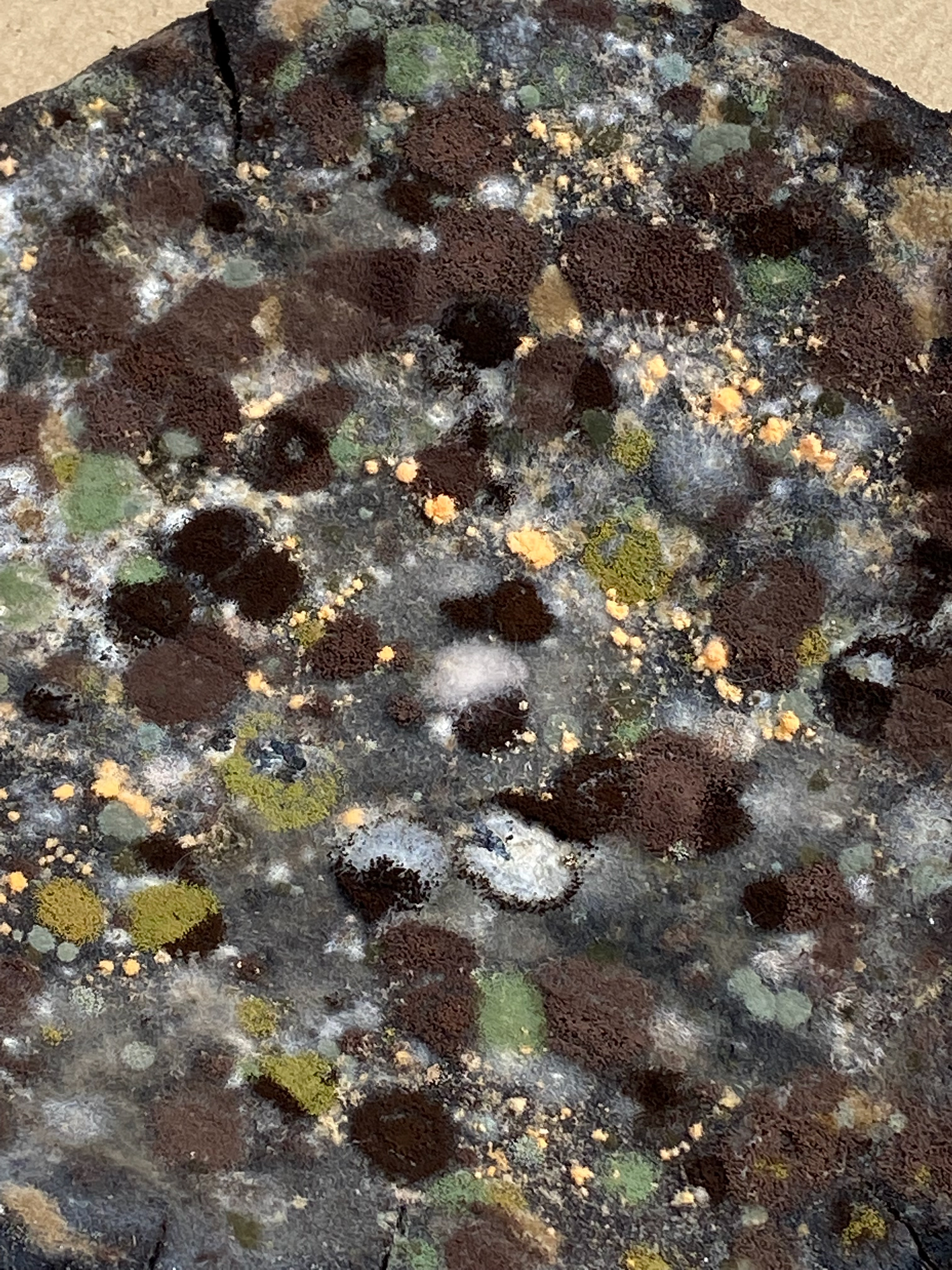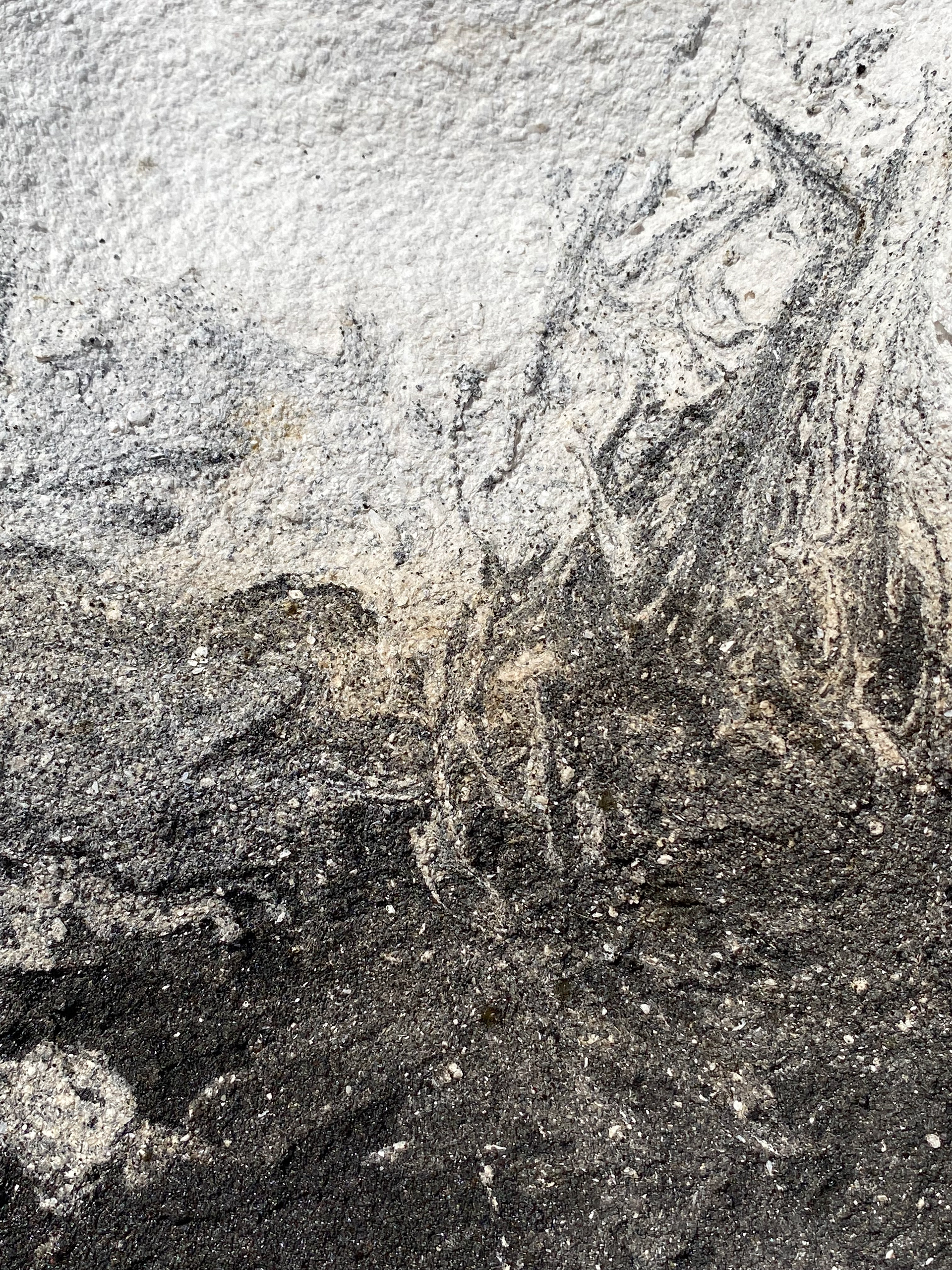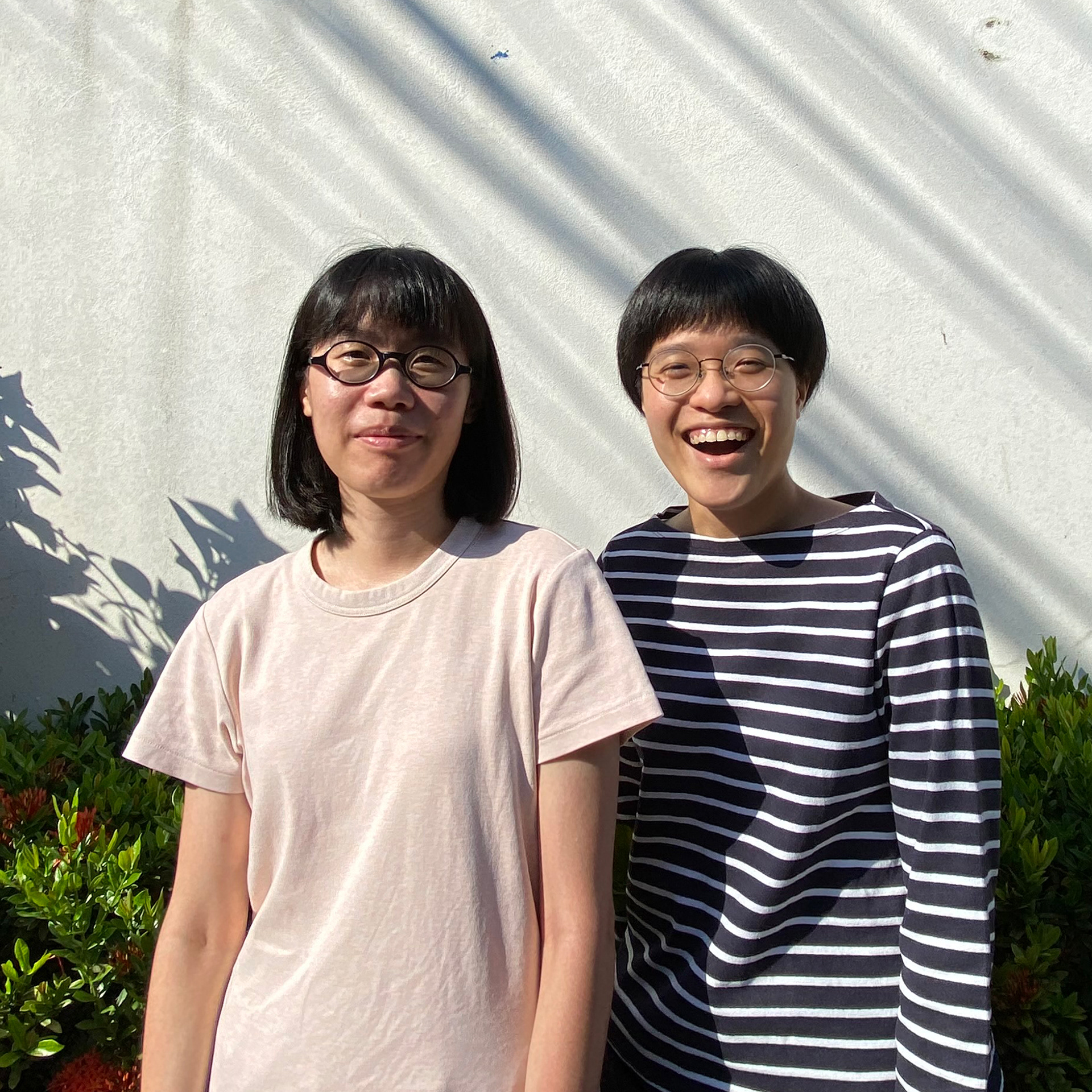 Work From Phra Khanong - Designer
We are sisters who live in the same house in Phra Khanong area. Jig (Chanya Supavong) is a product designer, while Jug (Namsai Supavong) is a communication designer. We have been collaborating since high school.
Email: workfromphrakhanong@gmail.com