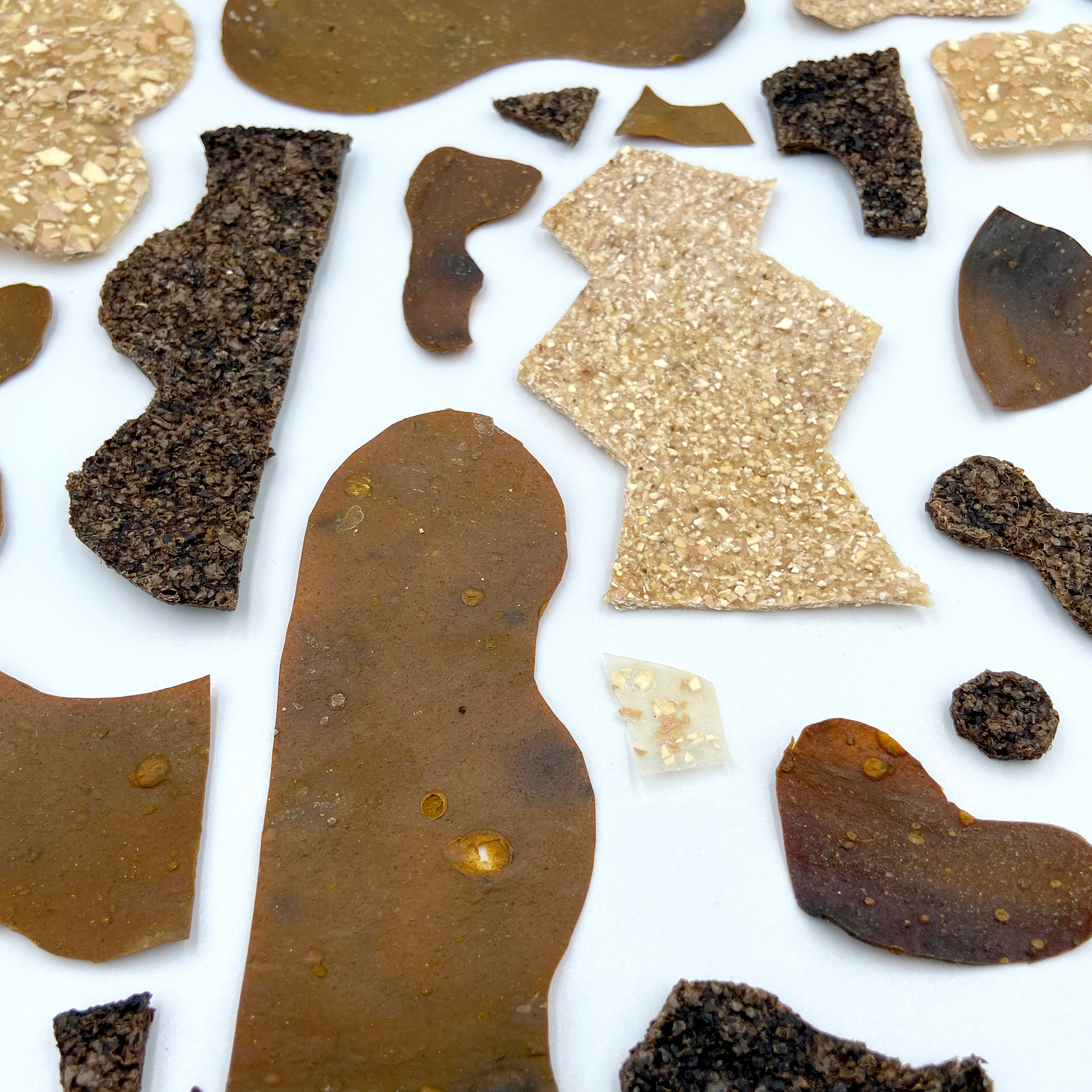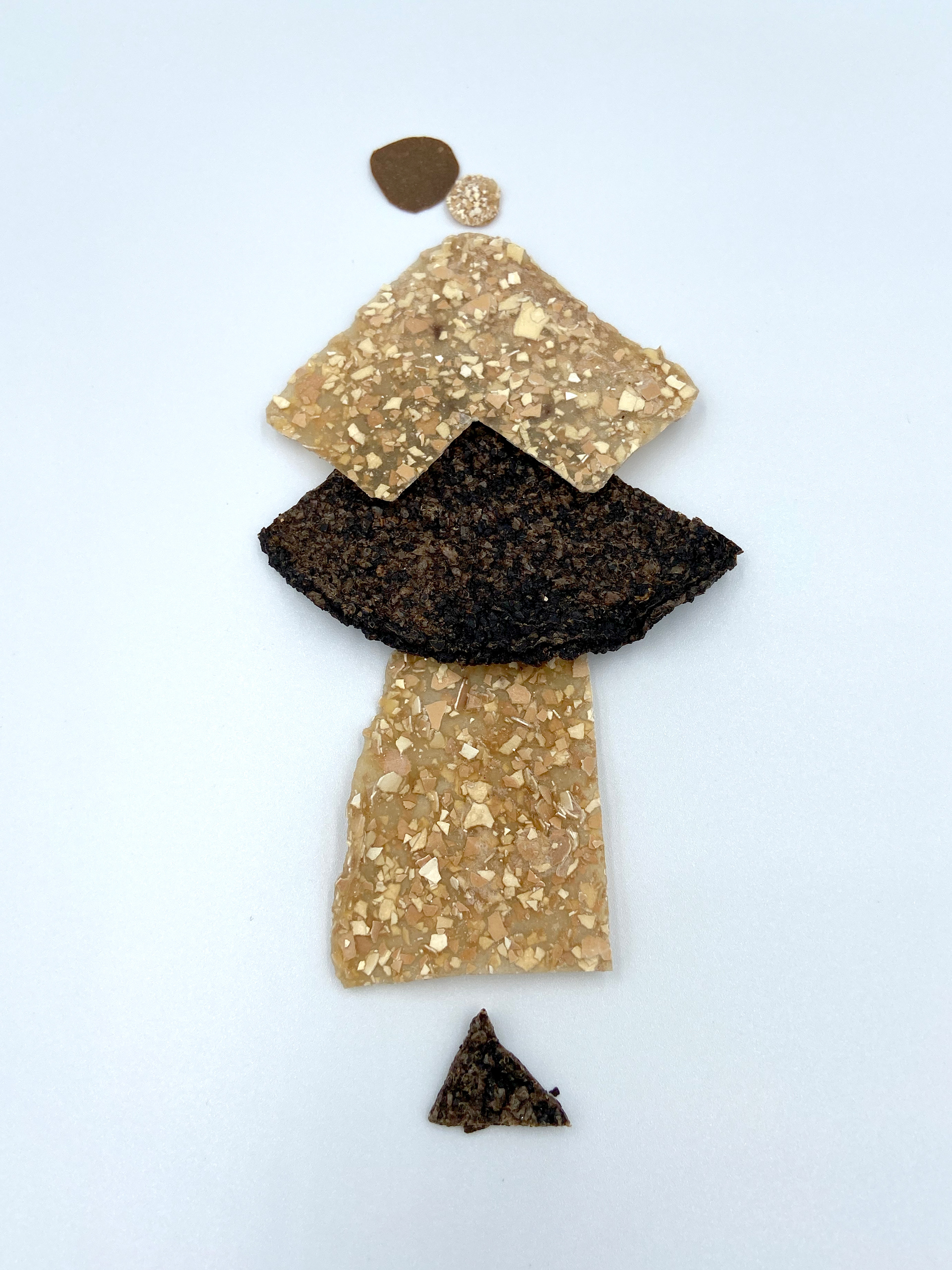 Humans and the environment are part of each other. We're exchanging and recomposing the substance through eating and breathing. In this work, I tried to create abstract shapes using materials made from food waste. An abstract shape will collage, separate and recompose to the shape of human diversity.
ร่างกายมนุษย์กับสภาพแวดล้อมต่างเป็นส่วนหนึ่งของกันและกัน การกิน การหายใจเป็นการแลกเปลี่ยนและเรียบเรียงใหม่ของสสาร งานชุดนี้พยายามสร้าง shape จาก food waste ที่เกิดจากร้านอาหาร เพื่อใช้เป็นส่วนประกอบในการ Collage ทุกชิ้นส่วนสามารถแยกออกและประกอบใหม่เป็นรูปร่างของผู้คนที่หลากหลาย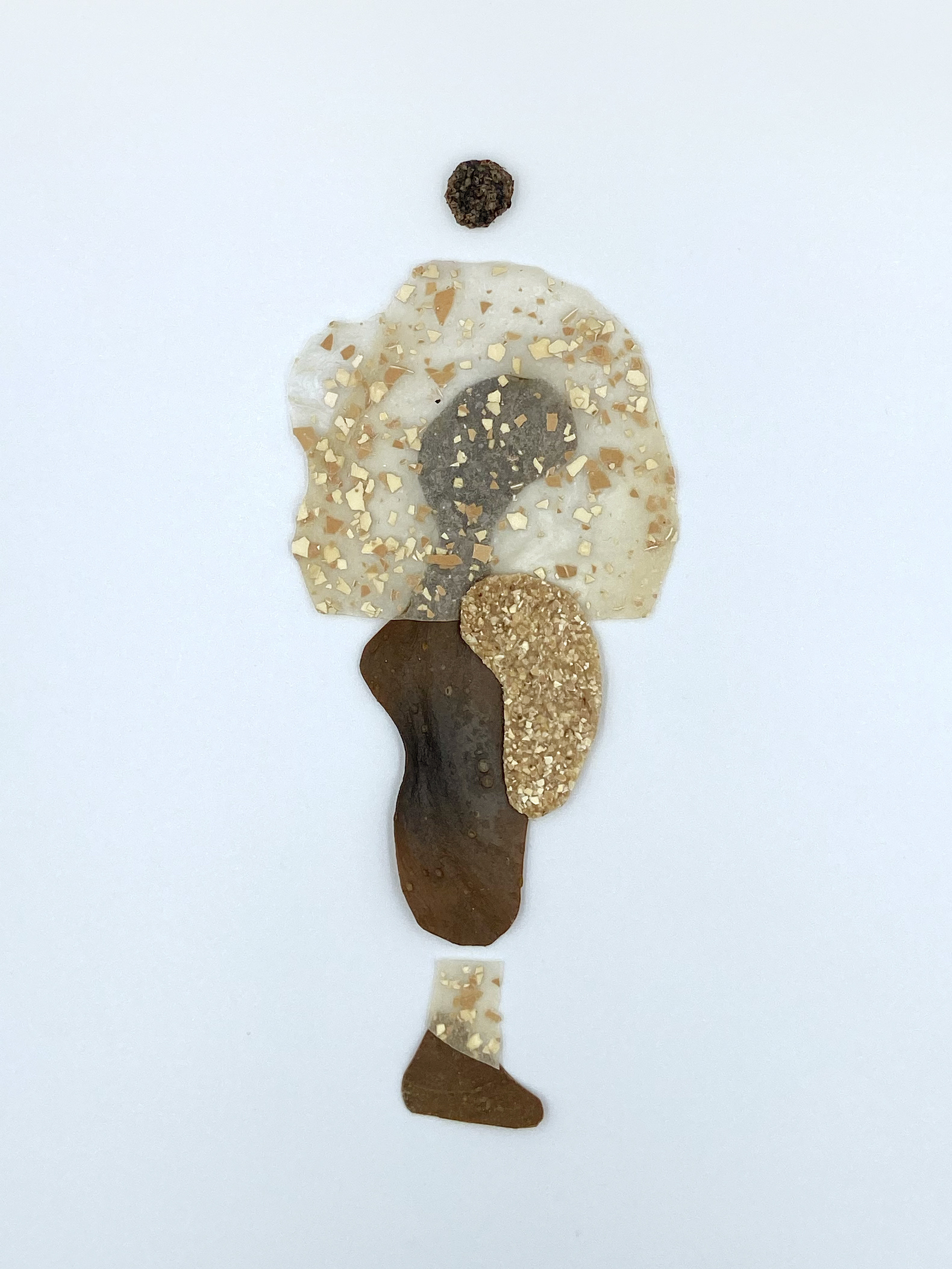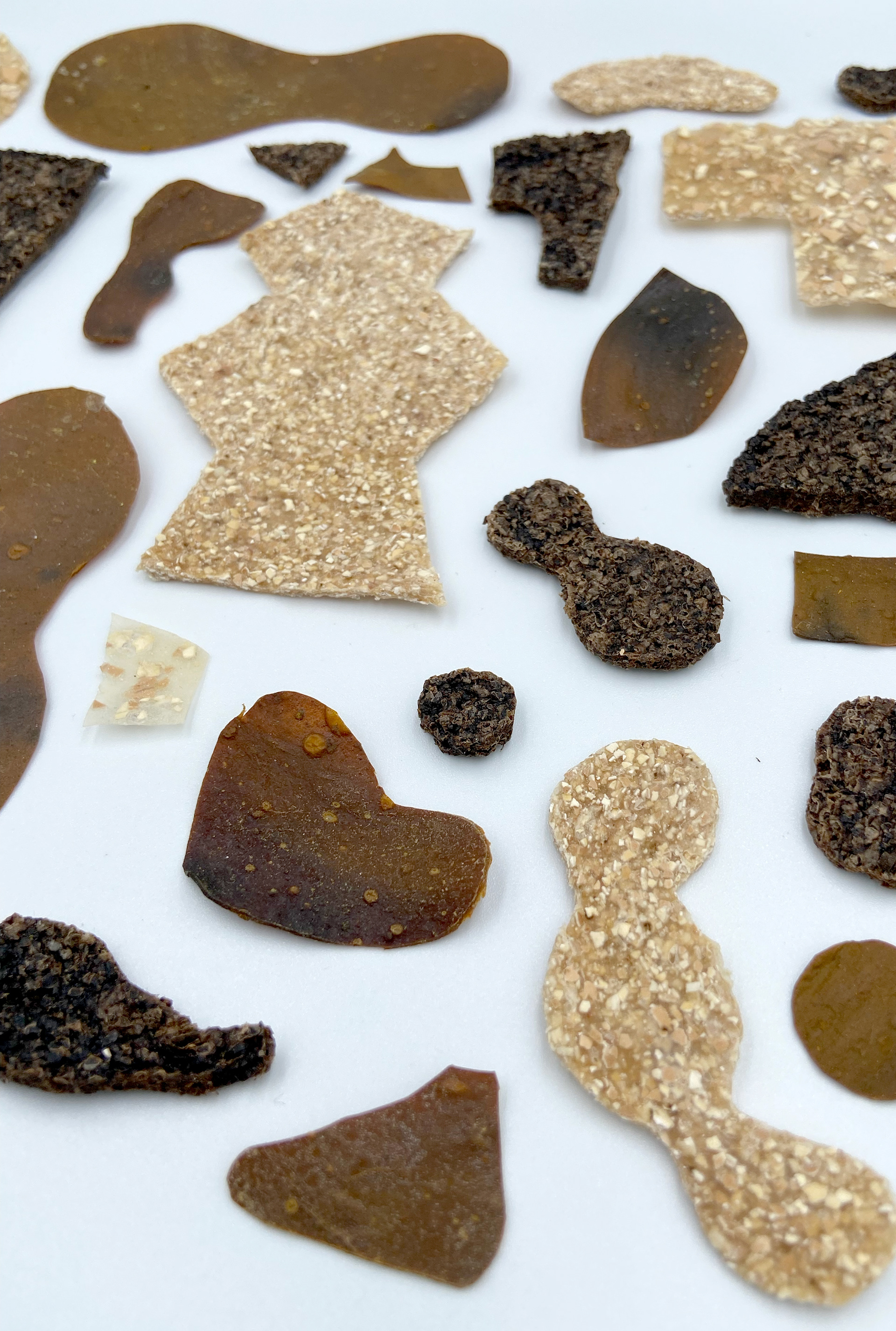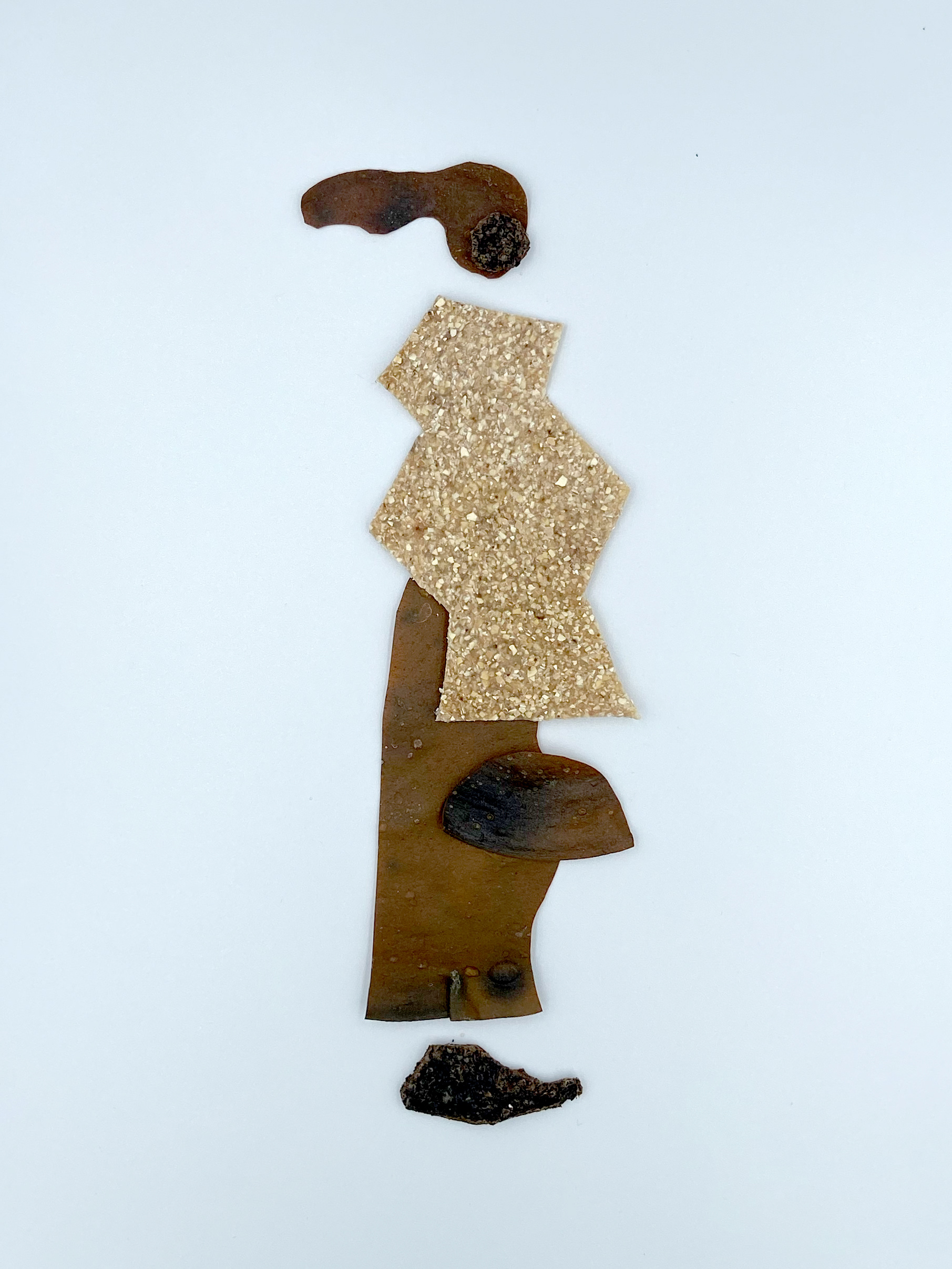 What are the challenges?
"The drying process of carrageenan is slow, it also gets moldy sometimes."
Why do you find these ingredients/materials interesting?
"Flexible, easy for die cutting and creating shapes."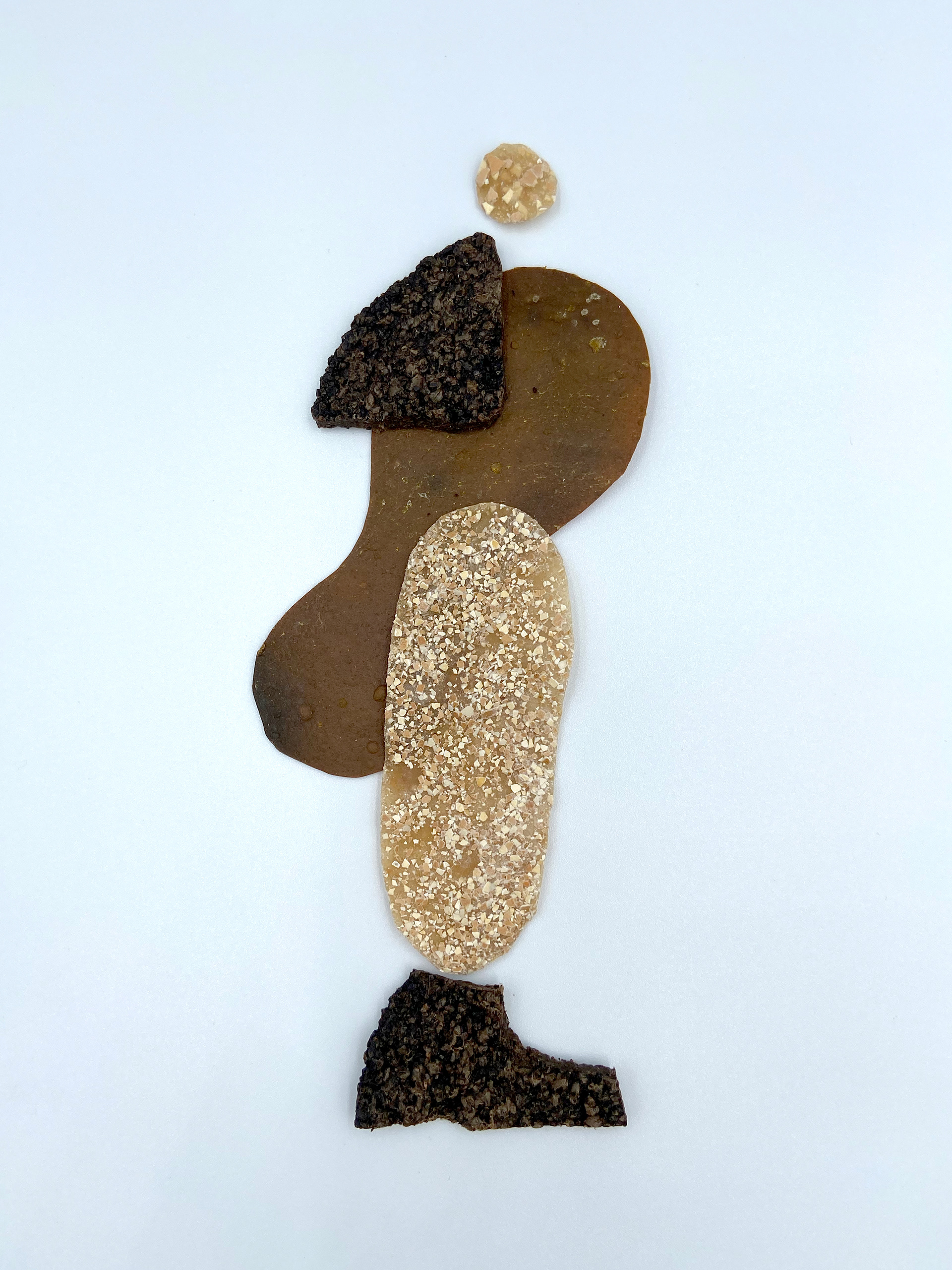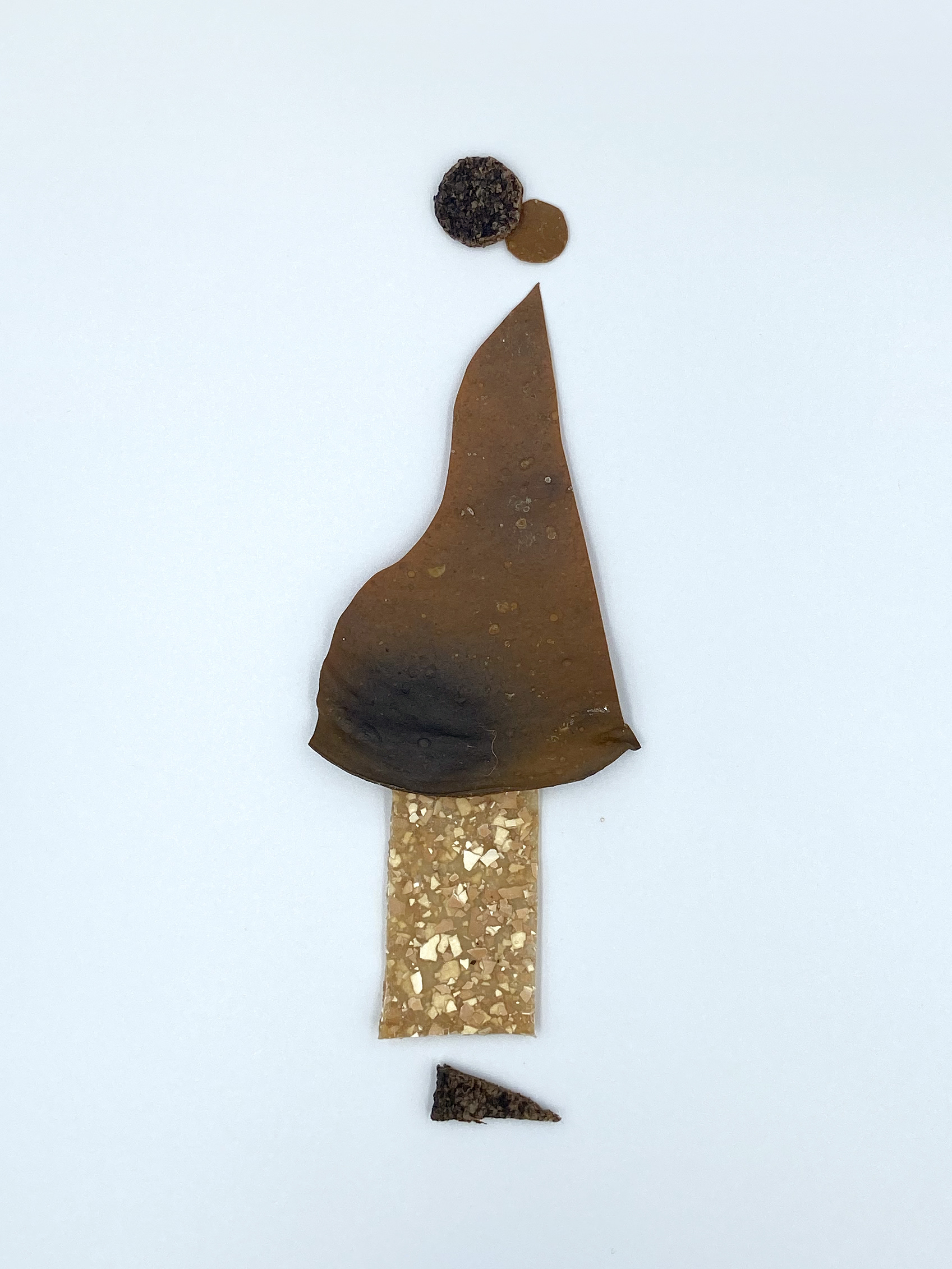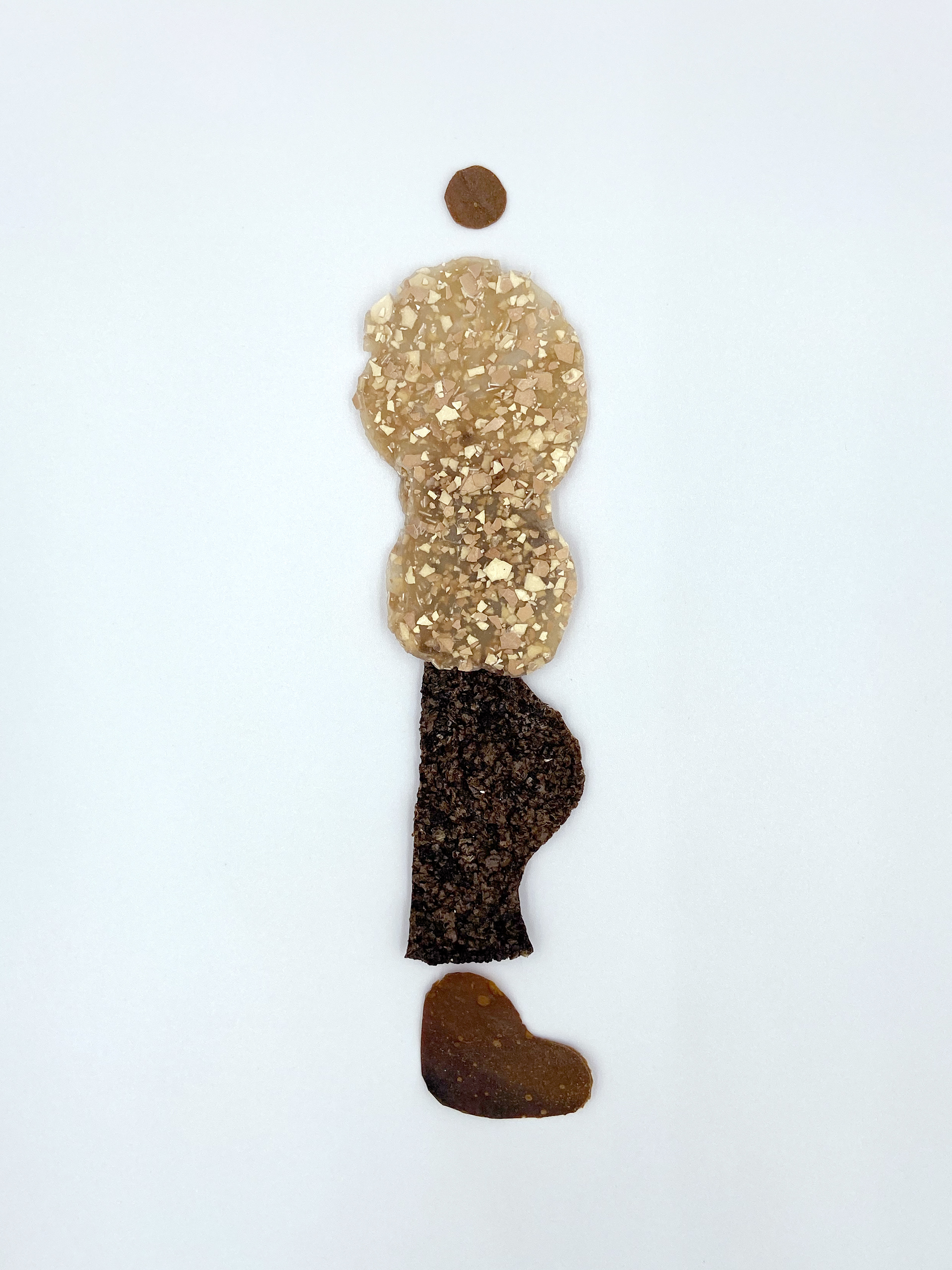 Do you feel content with the work?
"I'm content because normally I would only use general materials, but in this project, I did it from raw materials."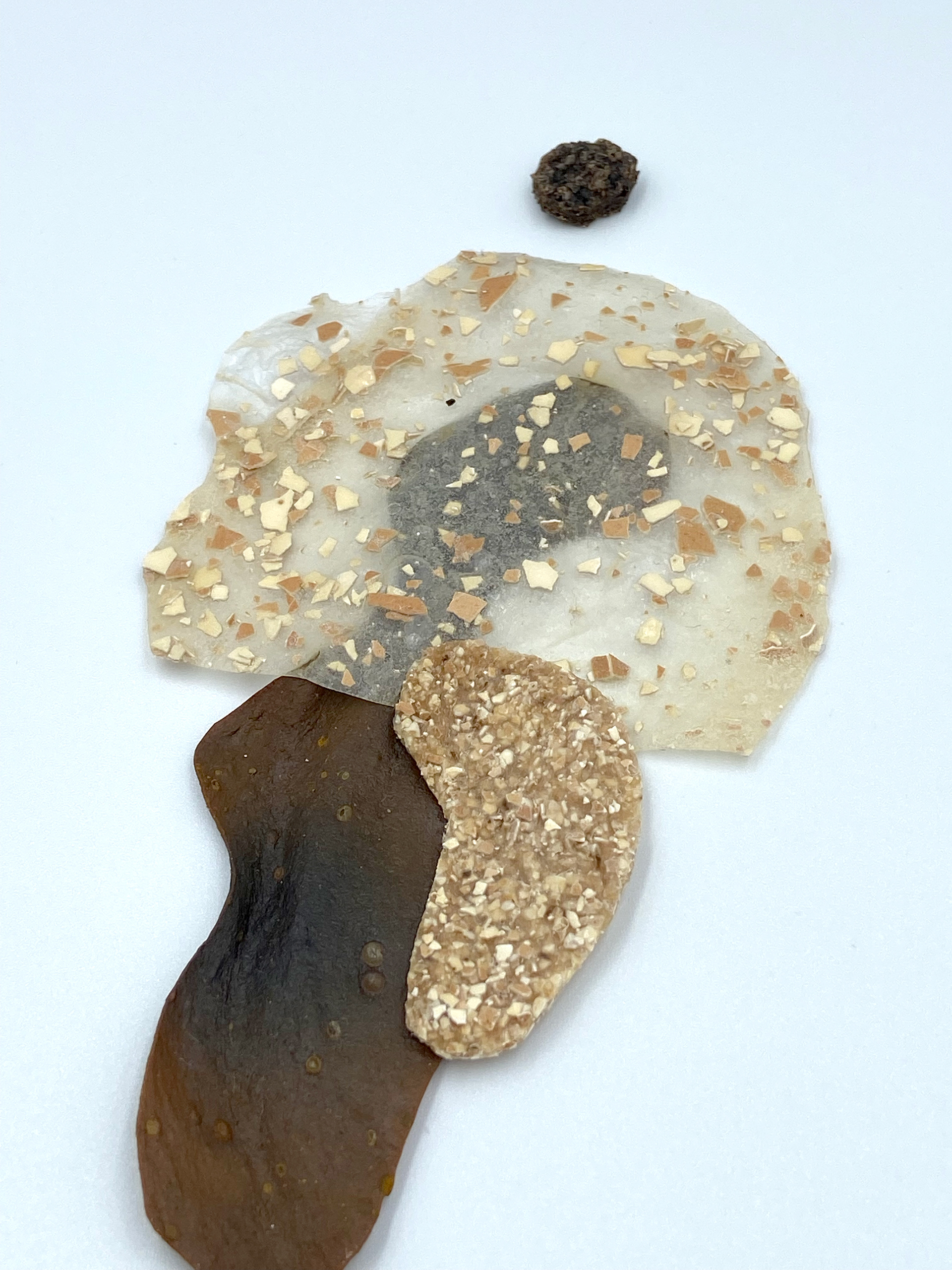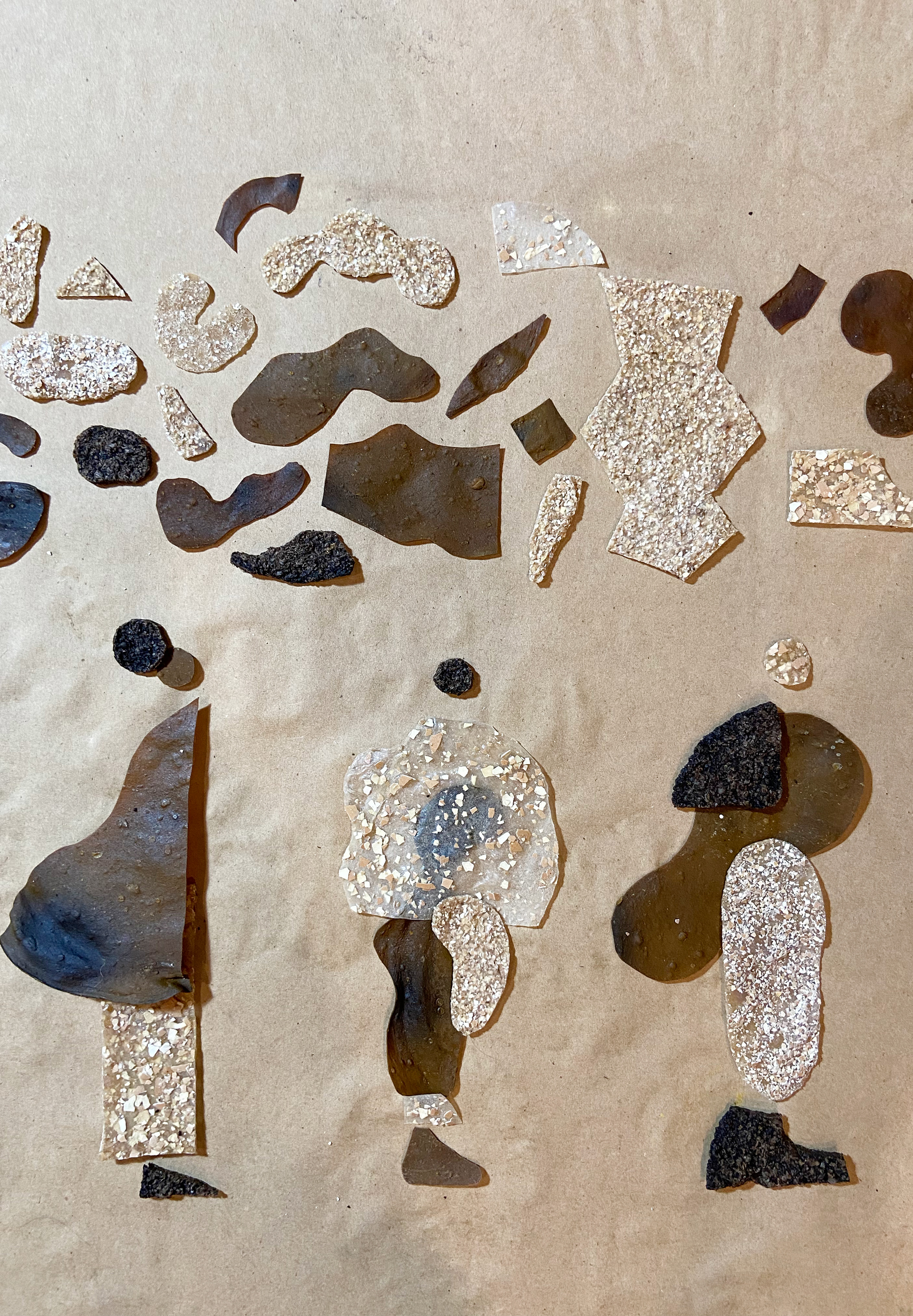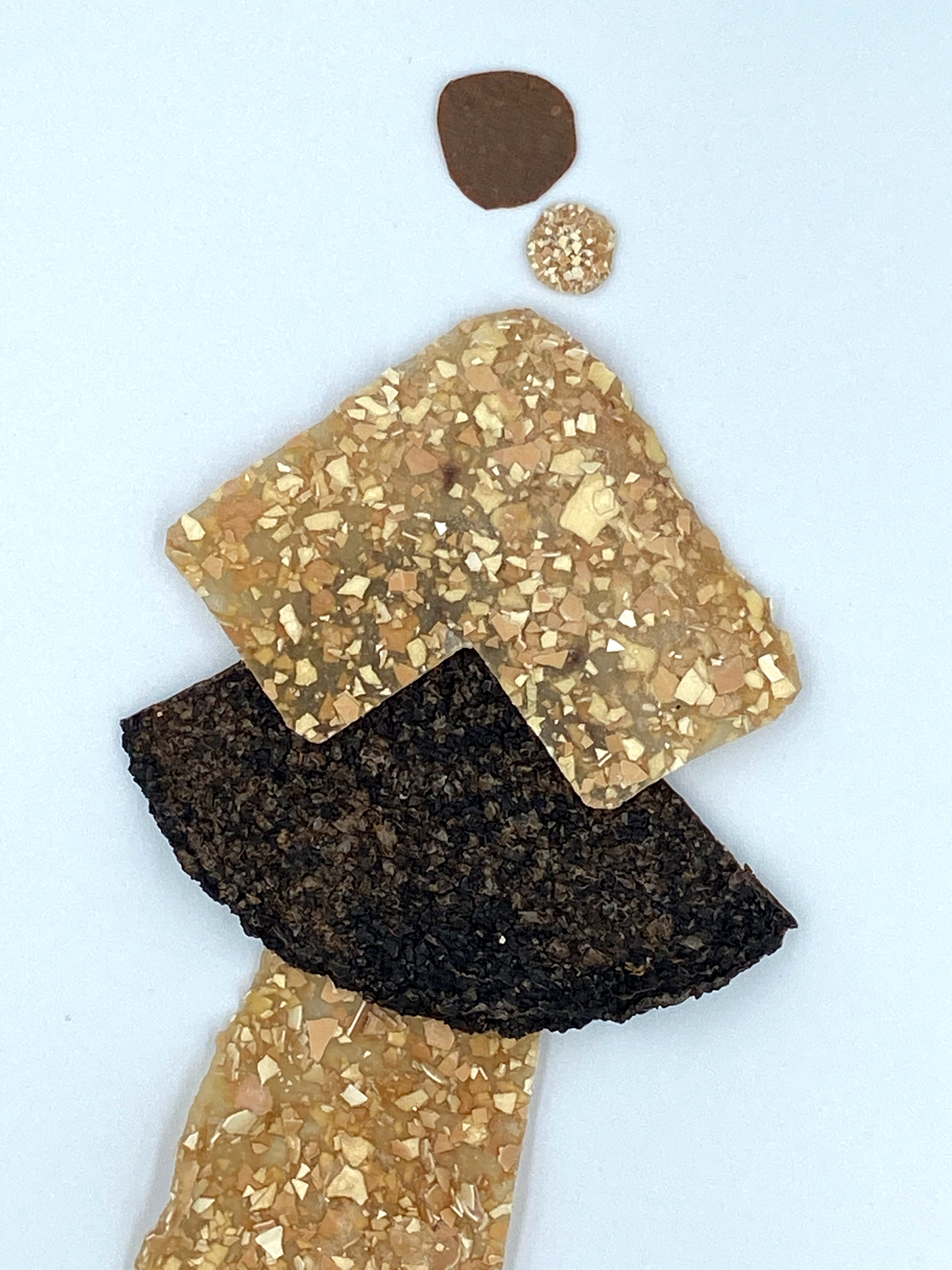 What do/don't you like about working with biomaterials?
"I like the texture that I create from biomaterials. I don't like the long process of waiting for the materials to dry and the mold."
Do you want to explore more with biomaterials in the future?
"I want to use biomaterials in my work but I don't want to explore them myself, I prefer them to be ready-made."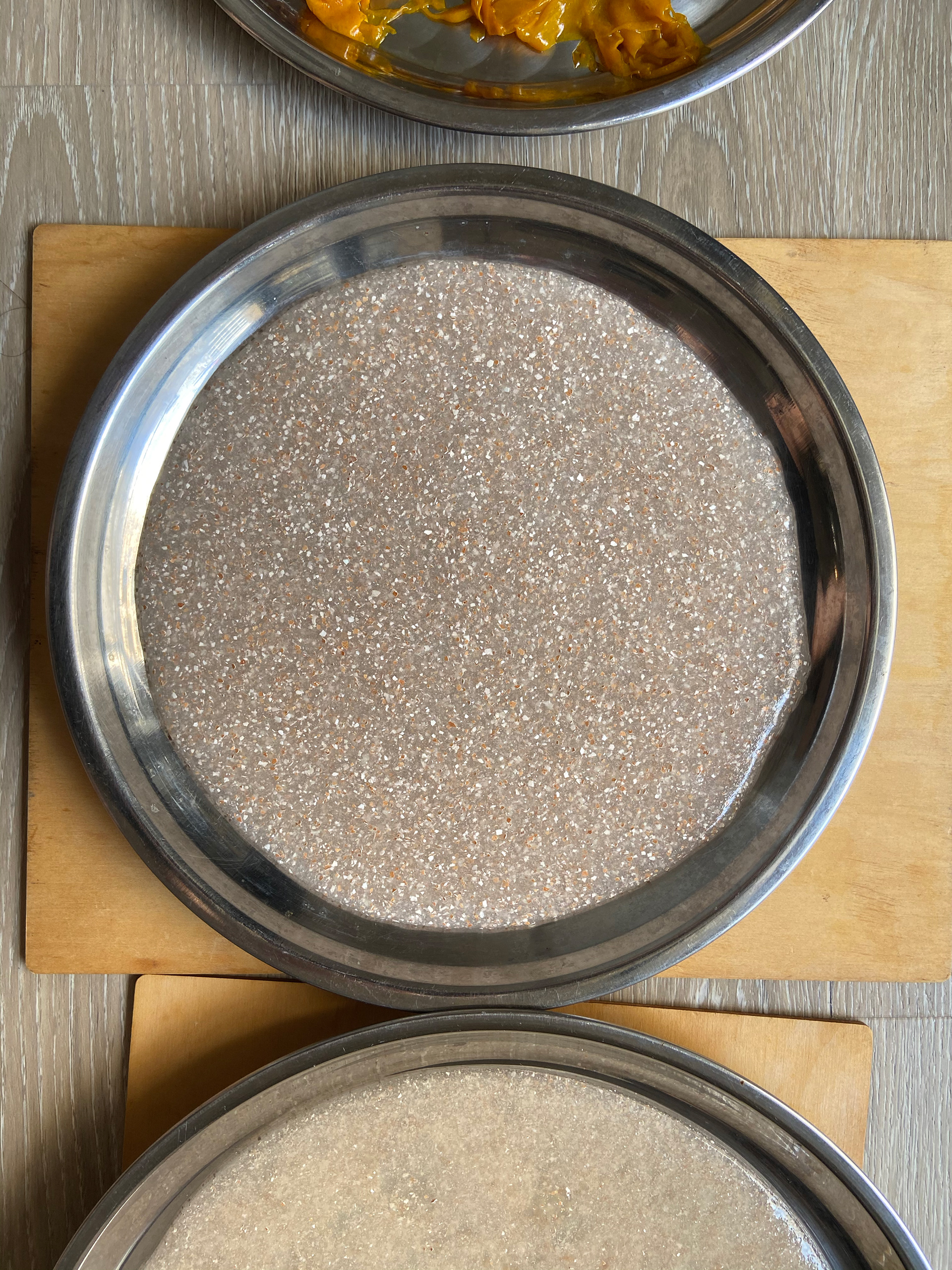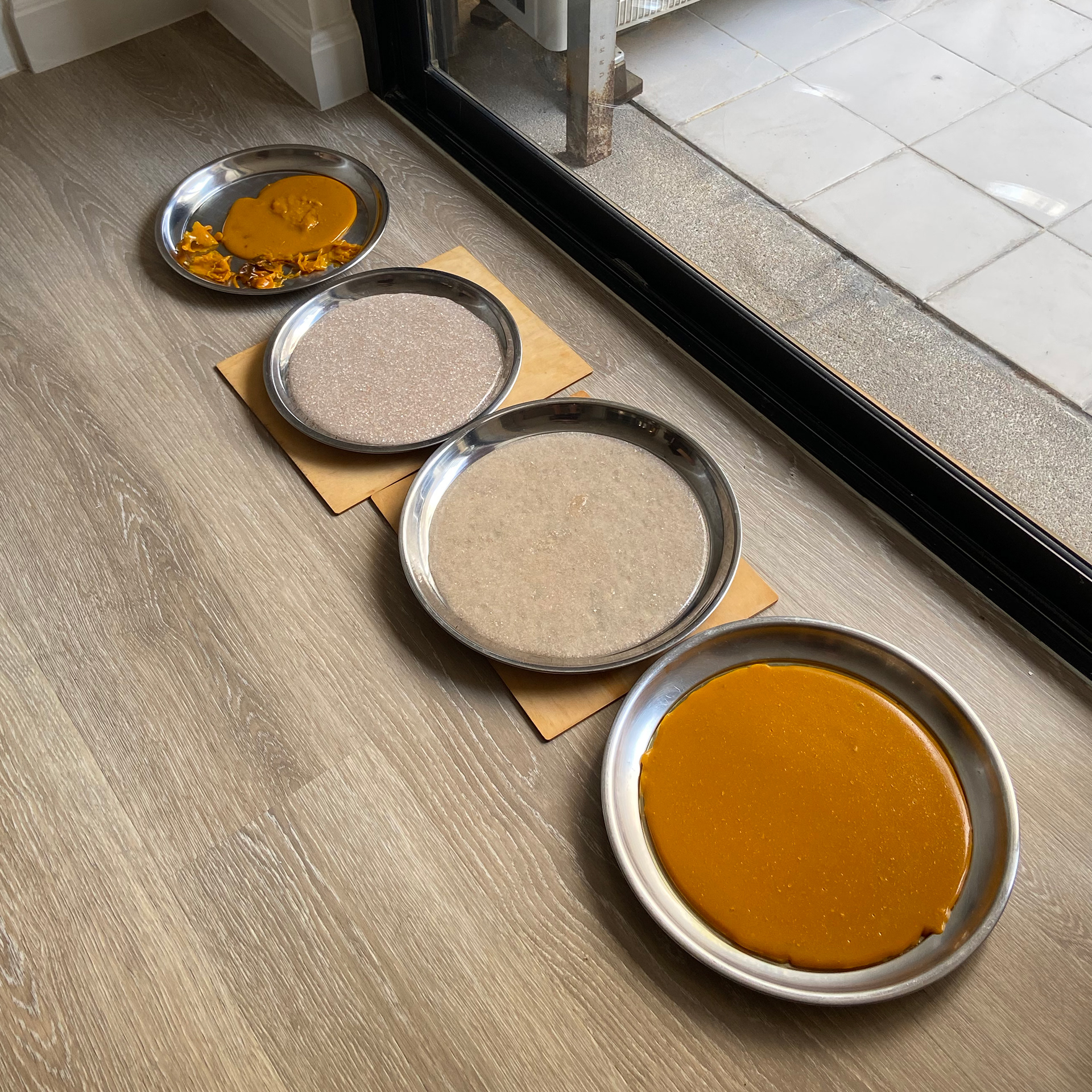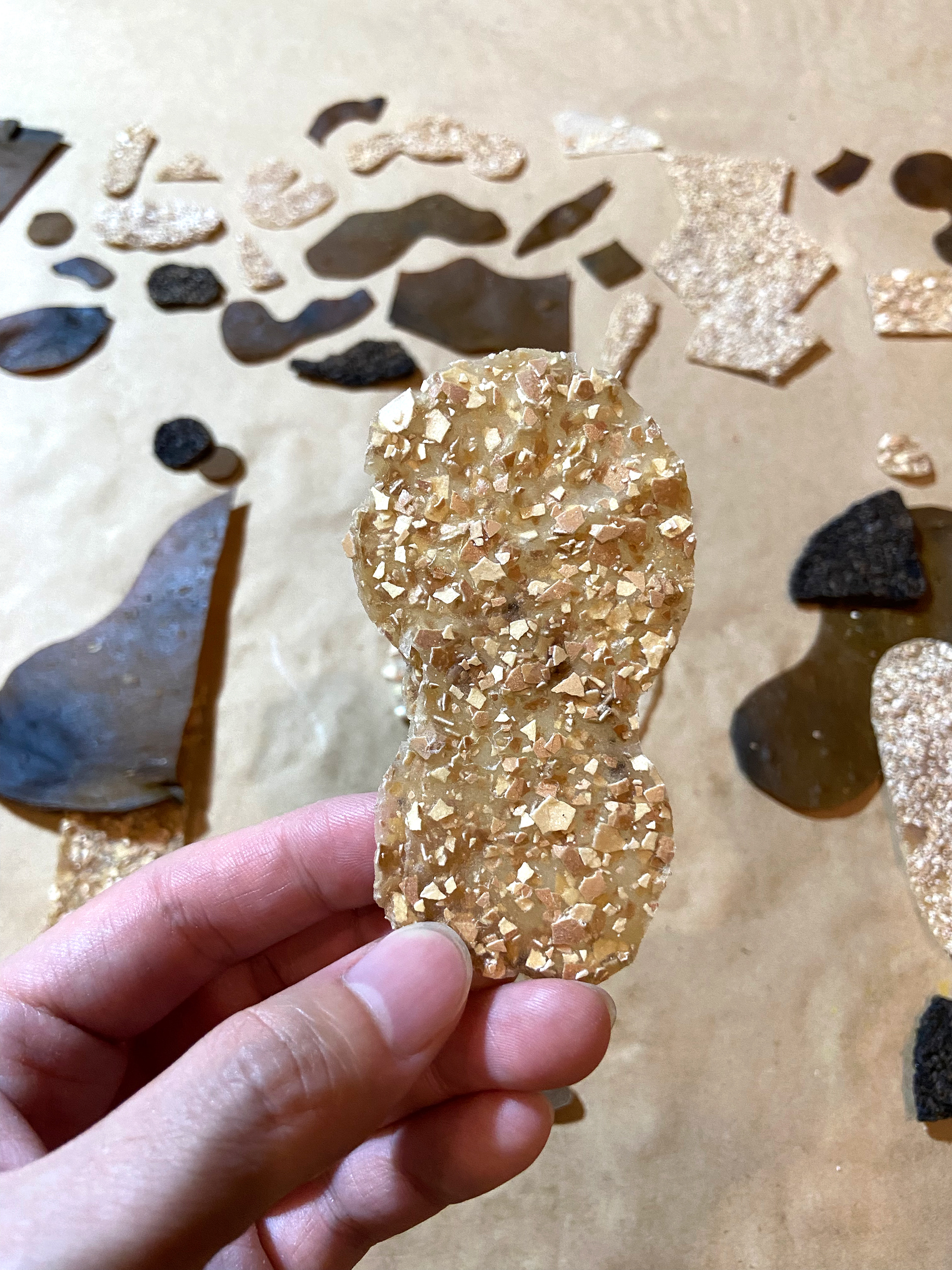 Nuttapong Daovichitr - Illustrator
Nuttapong Daovichitr is an illustrator and graphic designer based in Bangkok, Thailand. He is interested in his innermost feelings or some daily states of being, in which he often uses it as the main subject in his work. Daily objects and human are implemented as his representation to create scenario for audience to understand those feeling or conditions he is implying. The story is usually told by his simple yet detailed drawing lines, which are unique and recognisable.
Email: contact.nutdao@gmail.com