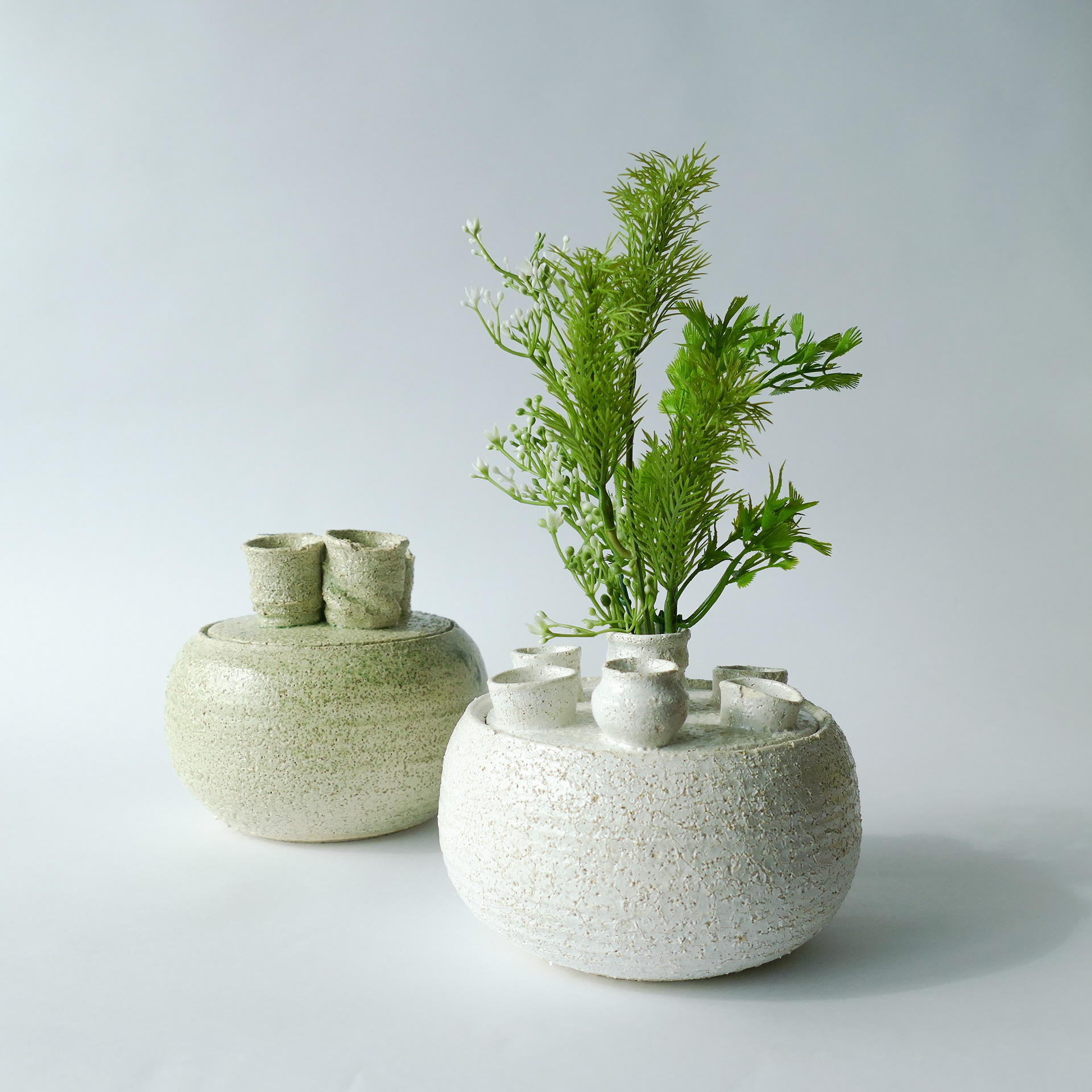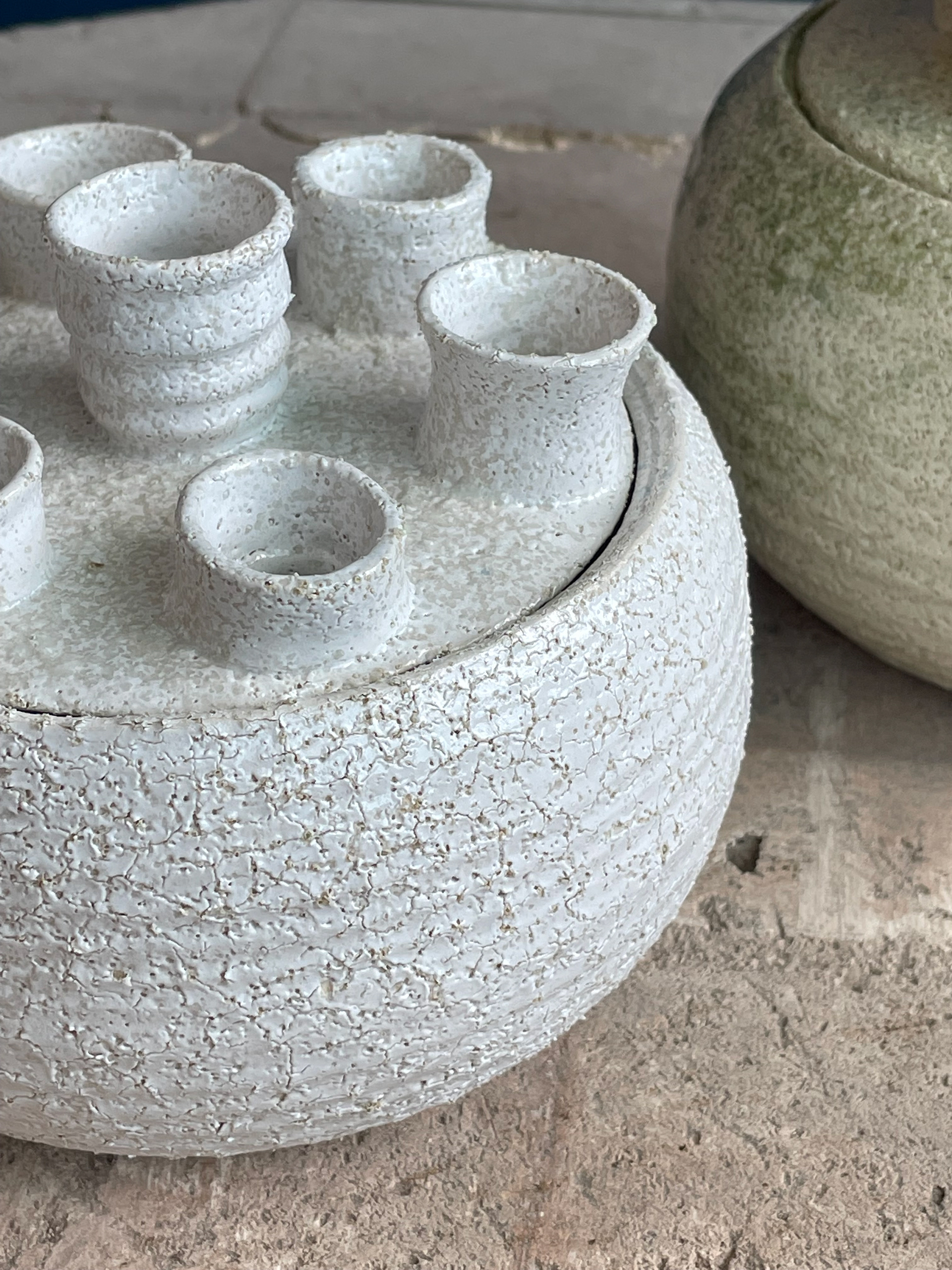 'No waste // No wares - Ongoing Project' is a product development project by Lamunlamai.craftstudio. We used food waste such as eggshells, carrot pulp and used coffee grounds; explored with ceramic raw materials to create new colored glaze and clay texture of the end products, which were Tulip Vase, Dripper set and Dinner set.
From their properties, after the firing of food waste, we chose all their benefits for helping to create ceramic pieces such as Calcium Carbonate from eggshells for lowering melting point of the glaze, as well as used coffee grounds that could lighten a clay body.
We translated biomaterials into a new design with shape, form, and color into a collection of daily life products. In the purpose of building a strong community and raising awareness about food waste with restaurants and ceramic designers like us.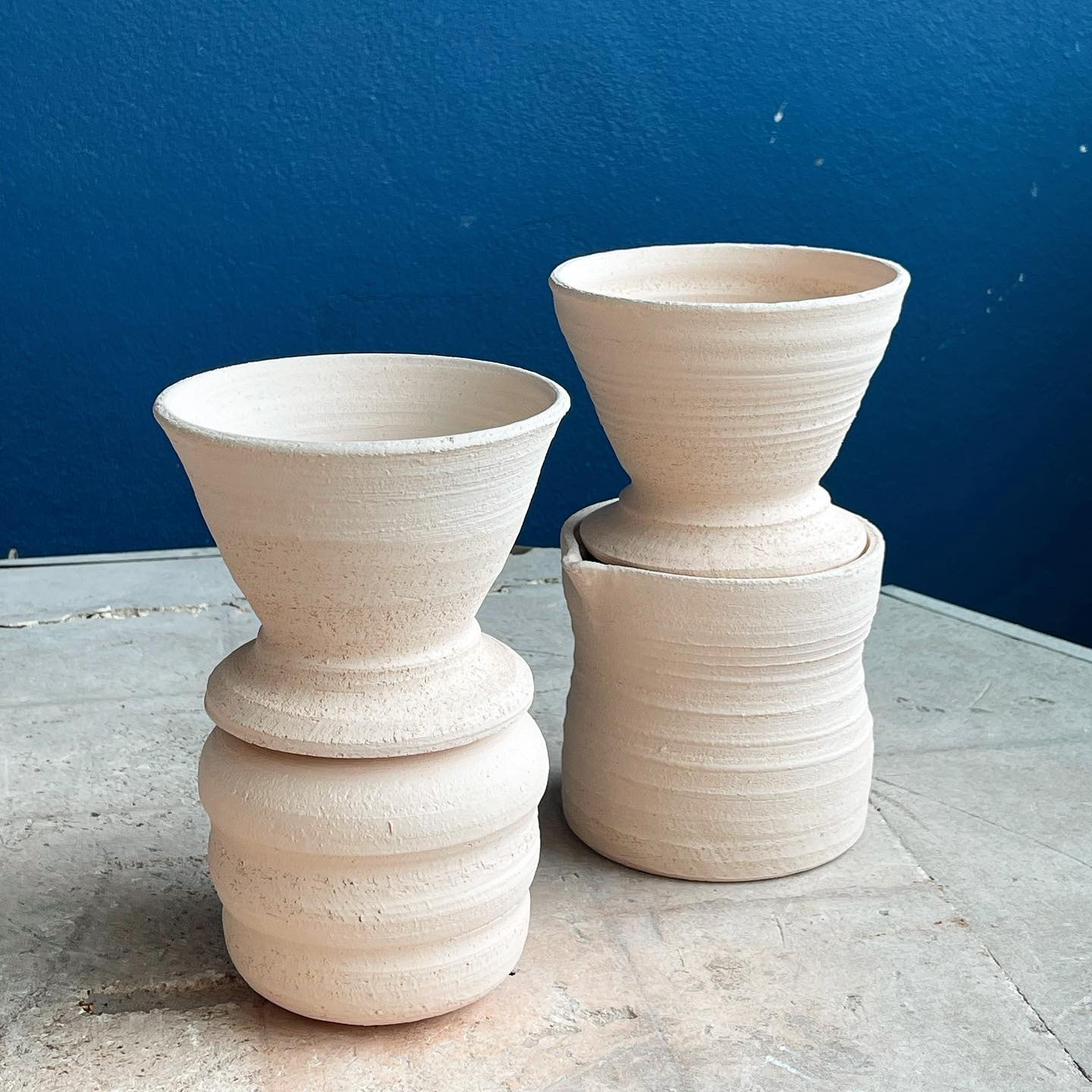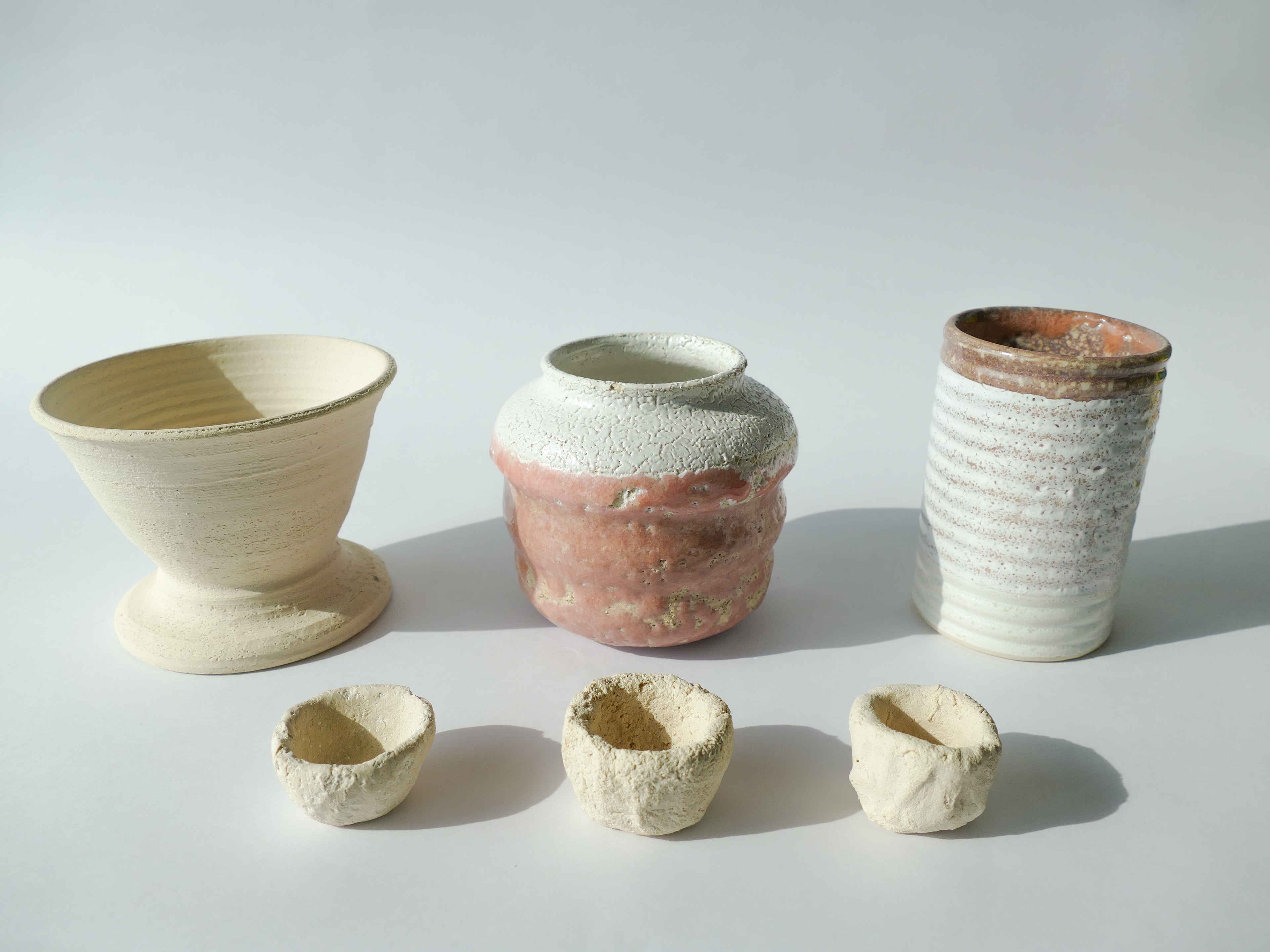 'No waste // No wares - Ongoing Project' เป็นโปรเจคที่ ละมุนละไม พัฒนาผลิตภัณฑ์เป็นของใช้บนโต๊ะอาหาร และของประดับตกแต่ง ได้แก่ ชุดดริปกาแฟ แจกัน และชุดจานชาม ทั้งหมดเกิดจากการทดลองผสมขยะเศษอาหารเช่น เปลือกไข่ กากกาแฟ แครอท และอื่นๆ มาผสมรวมกับดินและเคลือบ จนเกิดเป็นผิวสัมผัสและสีสันใหม่ๆให้กับ Product line ของเรา ทุกชิ้นดึงเอาคุณสมบัติของ biomaterials มาใช้ได้อย่างครบถ้วนเช่นหินปูนในเปลือกไข่ มาเป็นตัวช่วยหลอมละลายเคลือบ กากกาแฟที่ทำให้ดินเกิดรูพรุน มีน้ำหนักเบา และดูดซึมน้ำได้ดี เราตั้งใจสื่อสารความเป็น biomaterials ออกมา ด้วยทั้งรูปทรงและสีสัน เพื่อทำให้คนเกิดความตระหนักถึงการนำ food waste มาใช้ให้เกิดประโยชน์สูงสุด และเป็นจุดเริ่มต้นที่ดีของการสร้างเครือข่ายระหว่างร้านอาหารกับผู้ผลิตและออกแบบเซรามิค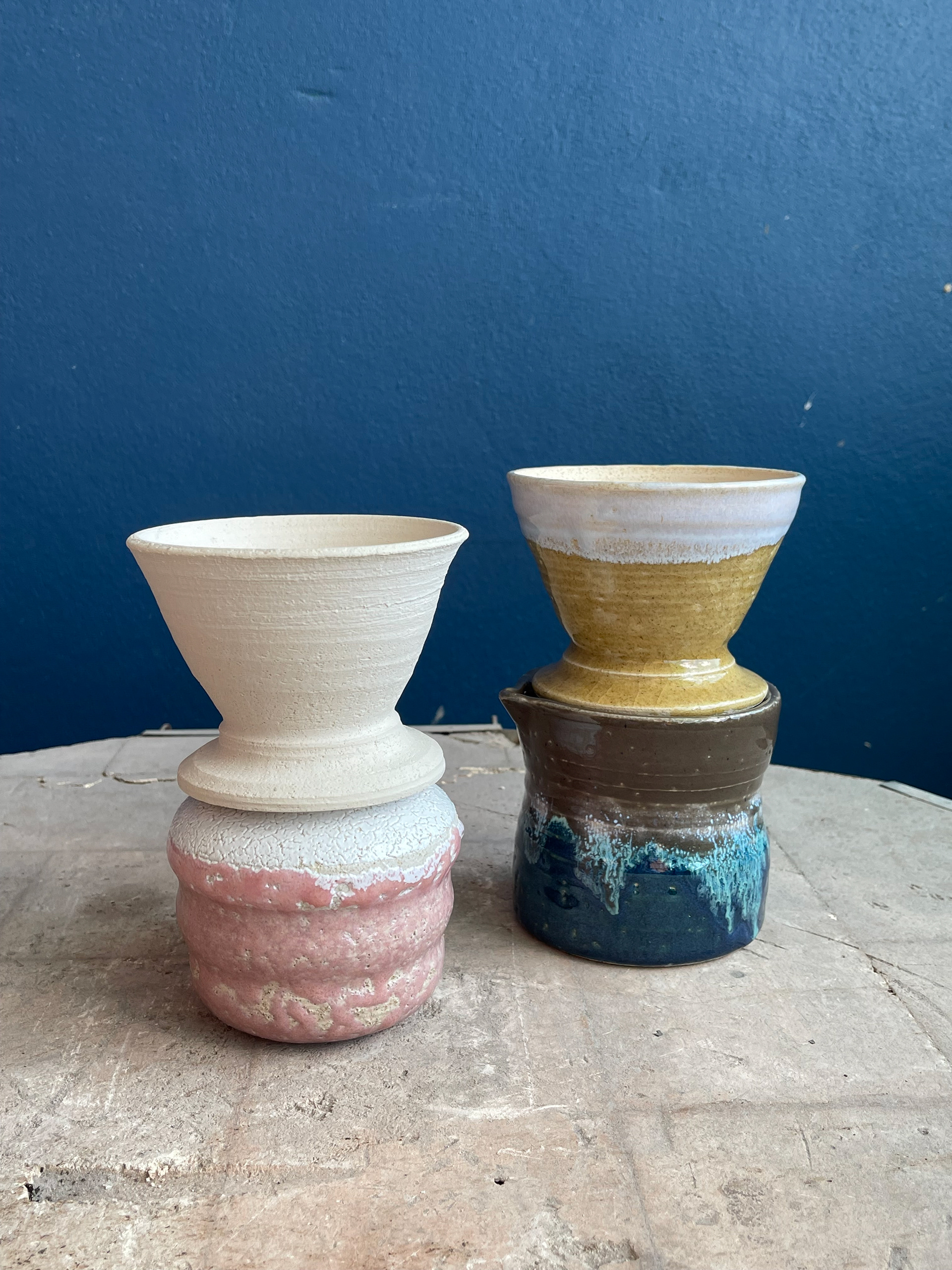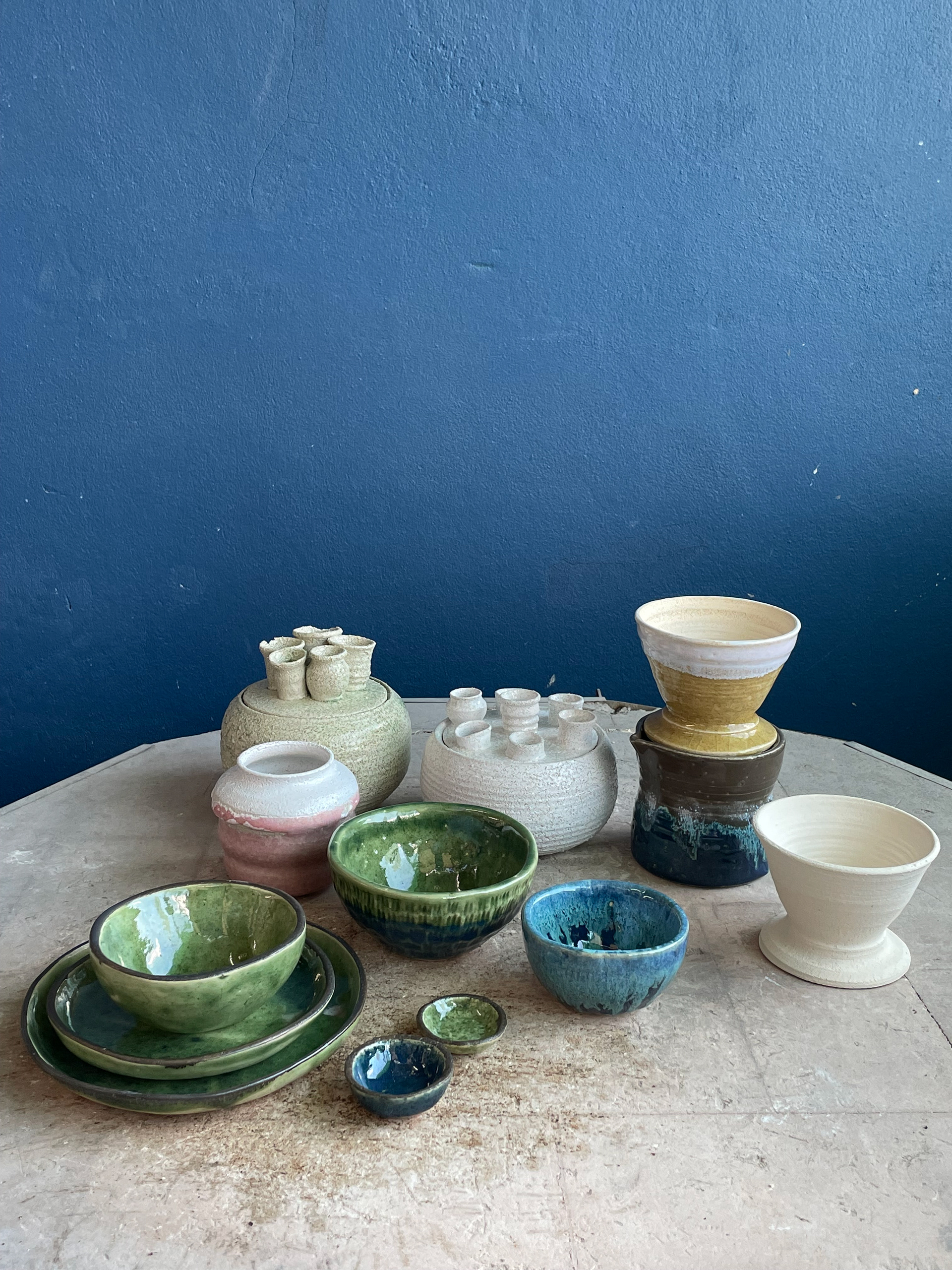 What are the challenges?
• For understanding their properties when trying to handle it. 
• Way of a design had to follow their properties. 
• Looking for where we could supply all the waste in the future in a large quantity 
• Some pieces used much more time for making due to the drying process.
• Due to it being all new material, we had to separate every tool for it to prevent color contamination.
Why do you find these ingredients/materials interesting?
"All the waste materials in which we selected were at some point relevant to ceramic raw material. Their properties must be changed when firing like clay and color glaze. When we mixed it all together, there could be a new interesting clay and color that could be made for any item. Also, it would be interesting for their story combined with our tableware set; from food waste and then back to the table for serving again."
Do you feel content with the work?
• Each Material had their own aesthetic when fired, all of them had their own character for being a nice tableware.
• Some color and glaze effects from waste are unique, which we couldn't find in any general raw ceramic materials.
• These are great points to start developing how we integrate food waste into ceramic society.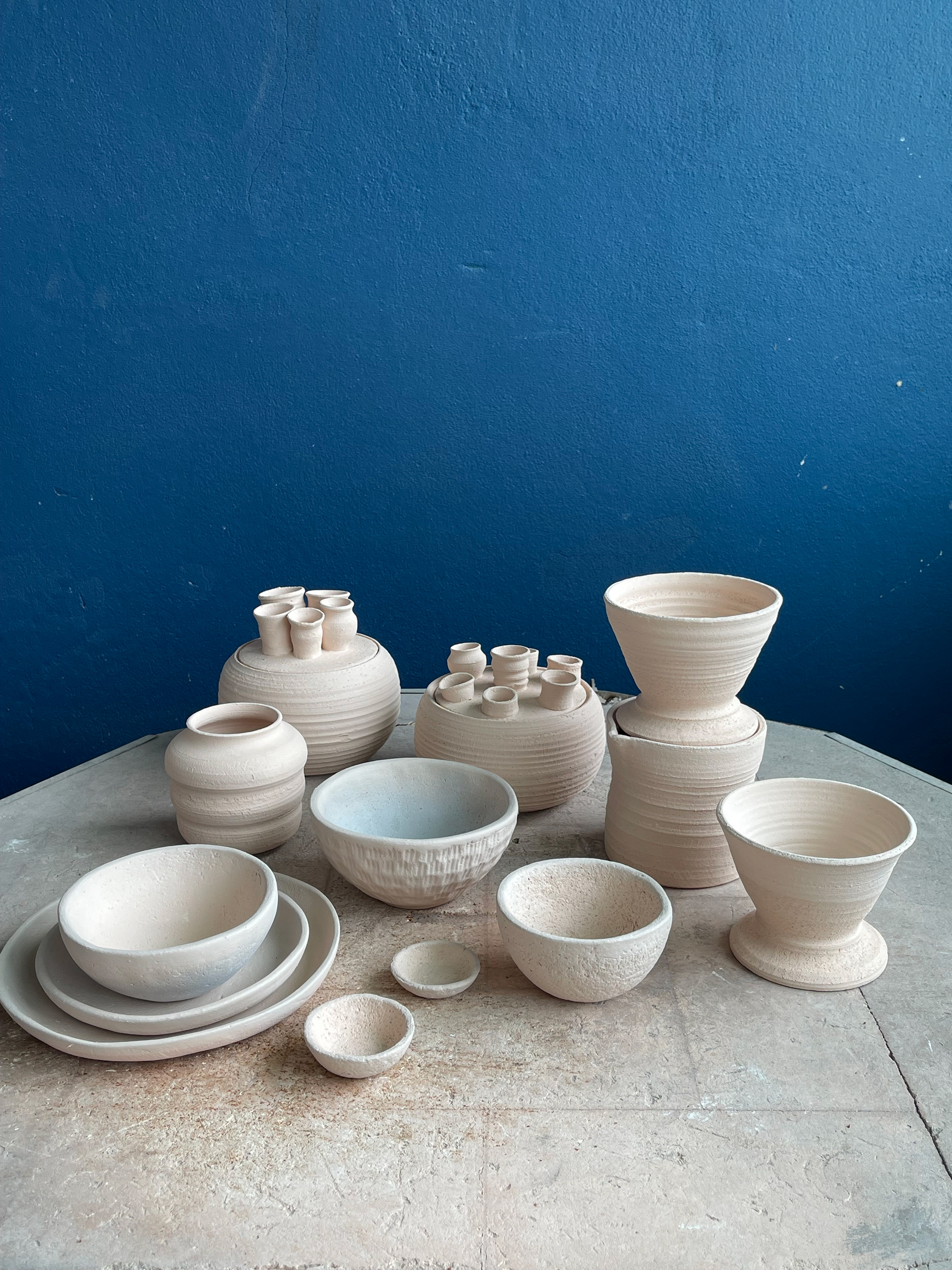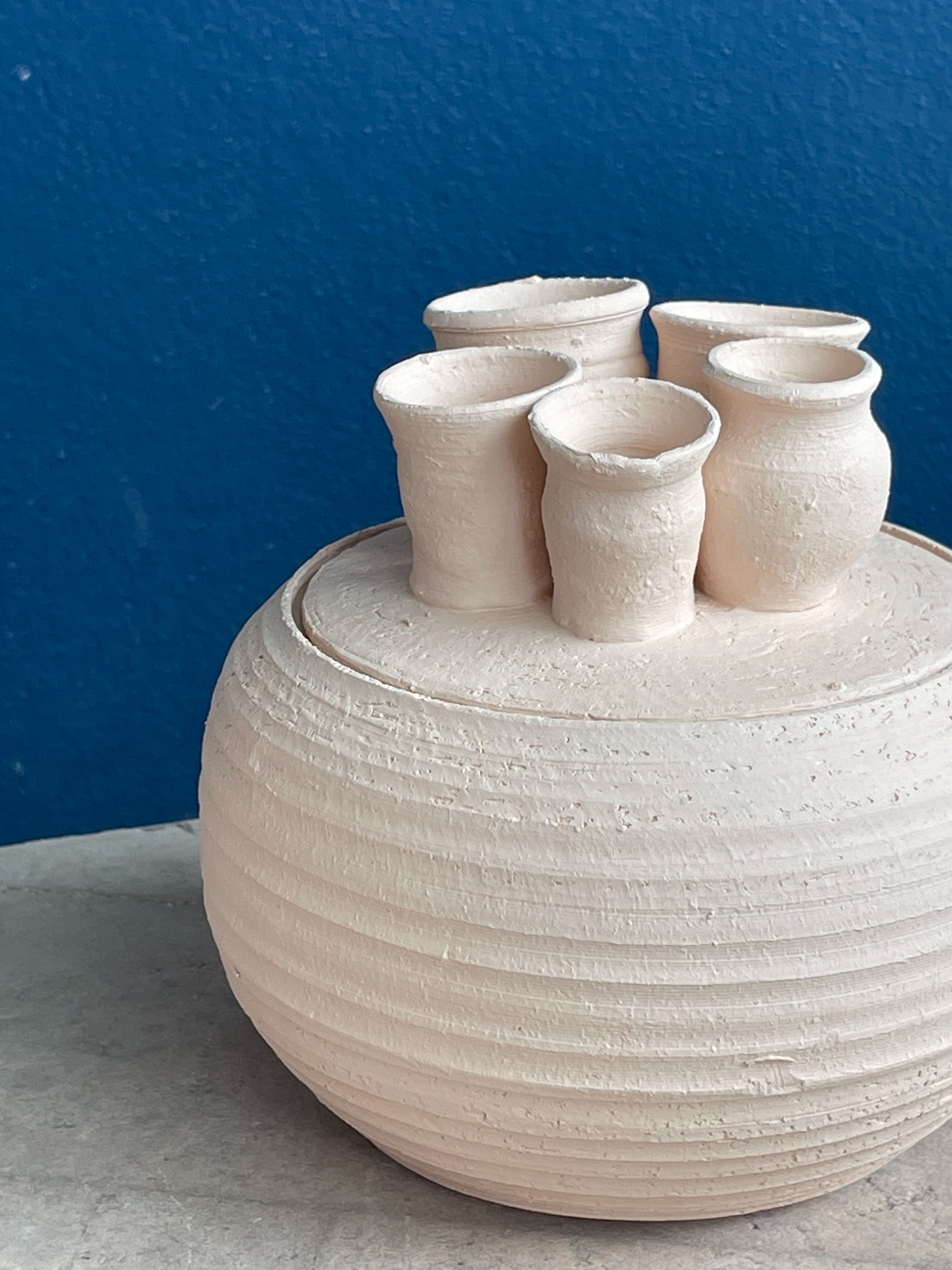 What do/don't you like about working with biomaterials?
👍👎 Easy to find but harder in a large quantity
👍 Their interesting characters always inspired new designs.
👎 Some of them, their properties does not durable as general material.
Do you want to explore more with biomaterials in the future?
"YES! absolutely yes! We think there are a lot of biomaterials that we could use in ceramic design in the future. This would be a great way to reduce all the waste from restaurants' supply chain. Our restaurant clients could be joined to build a great community."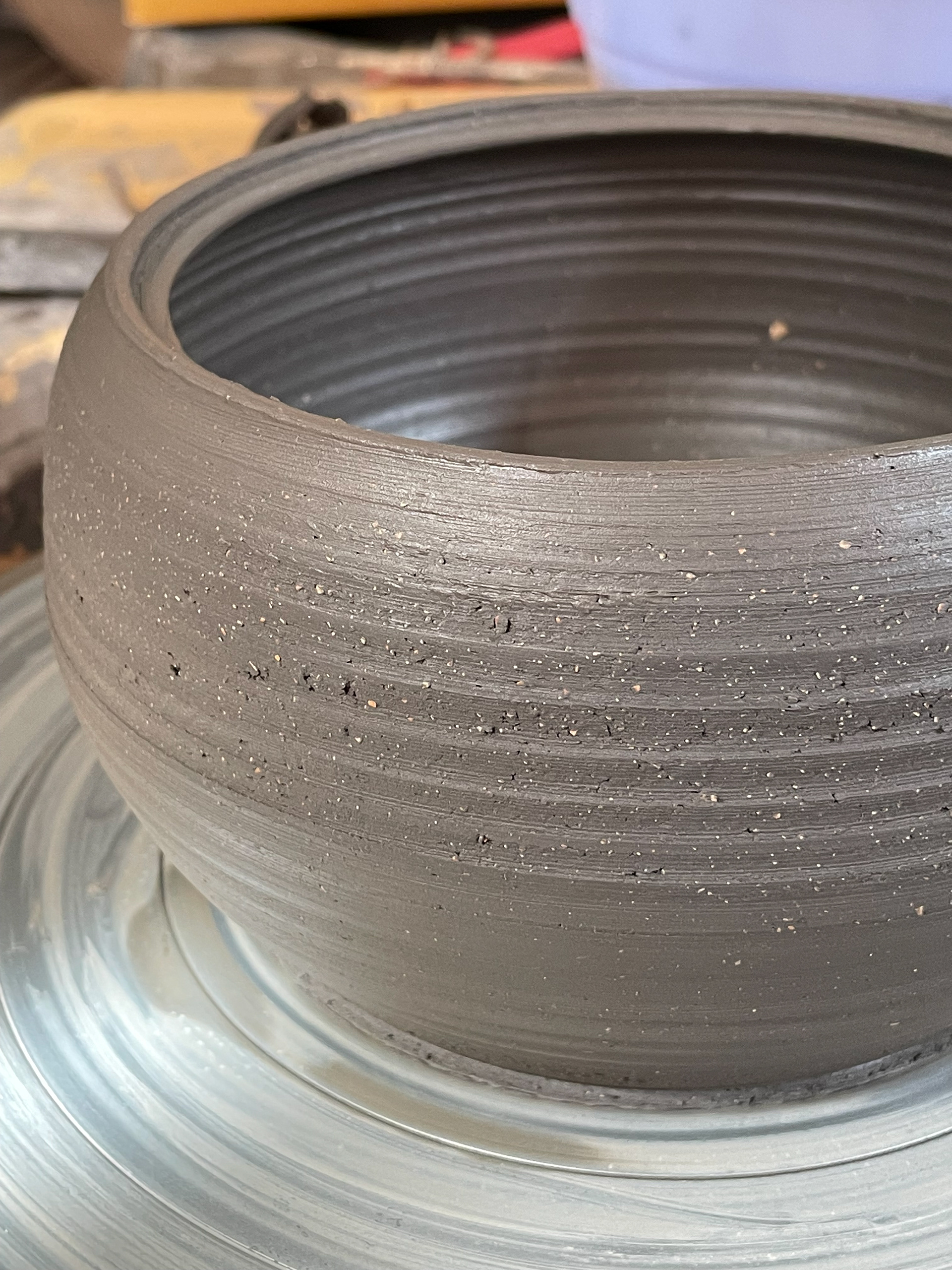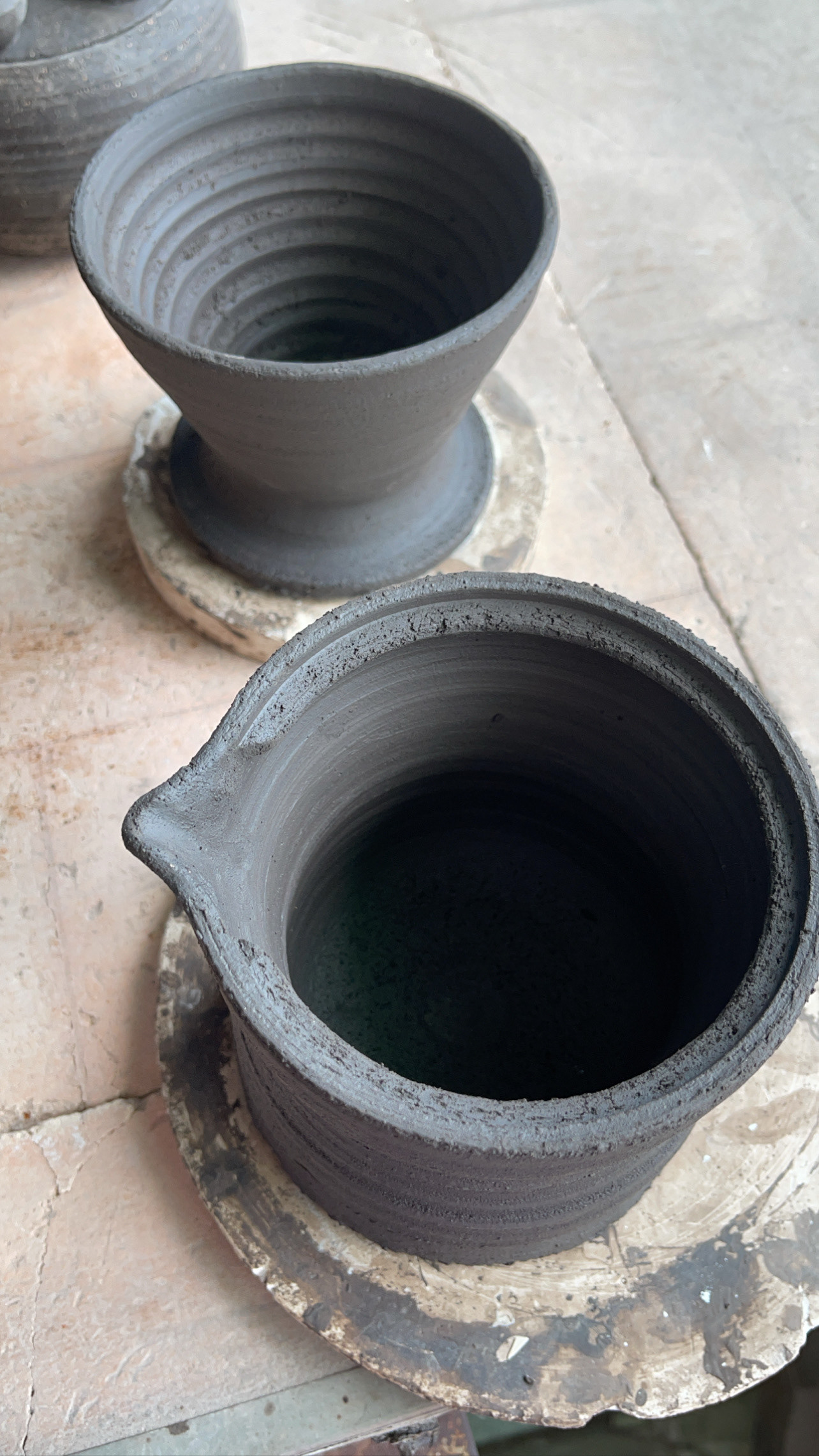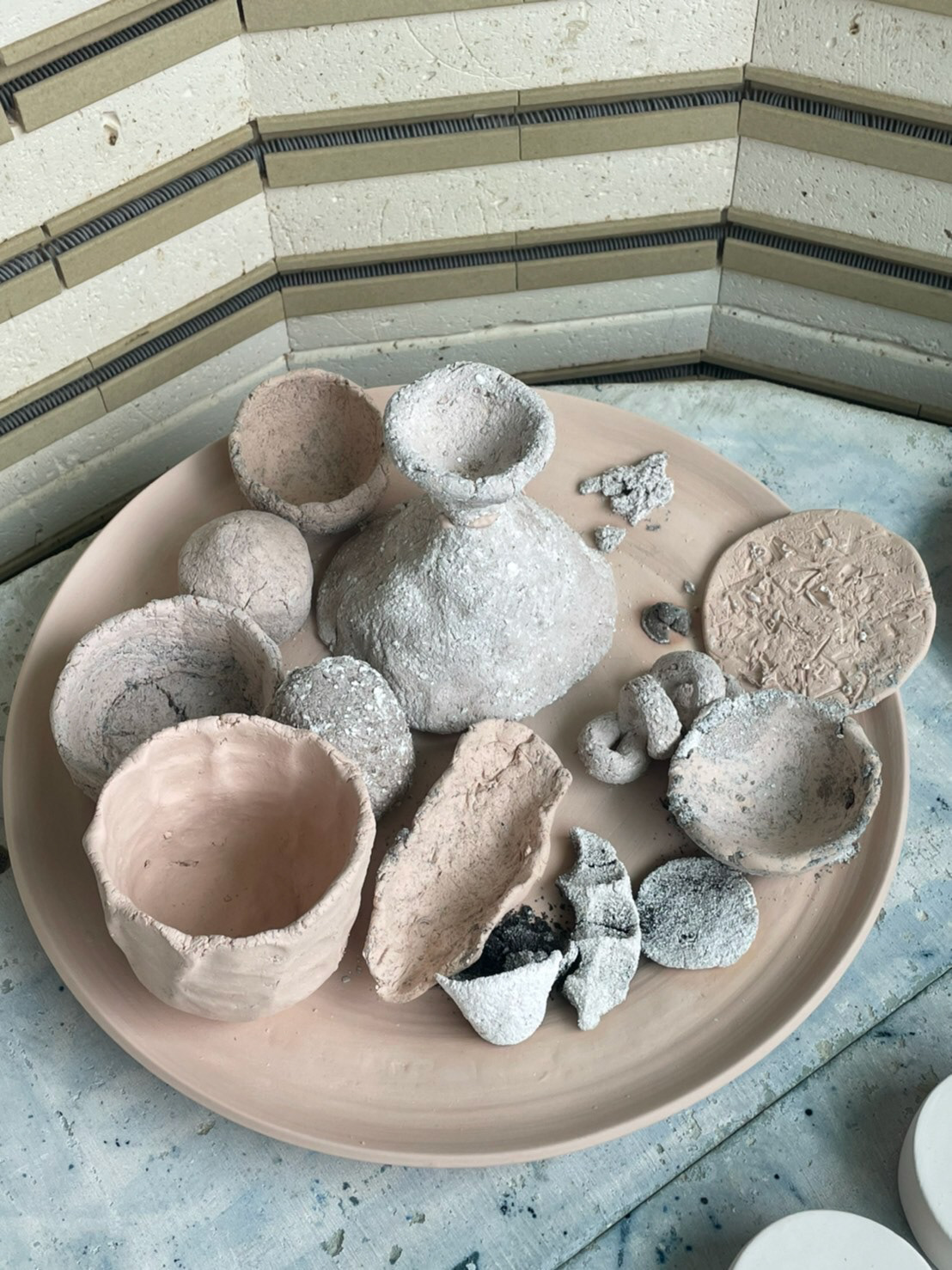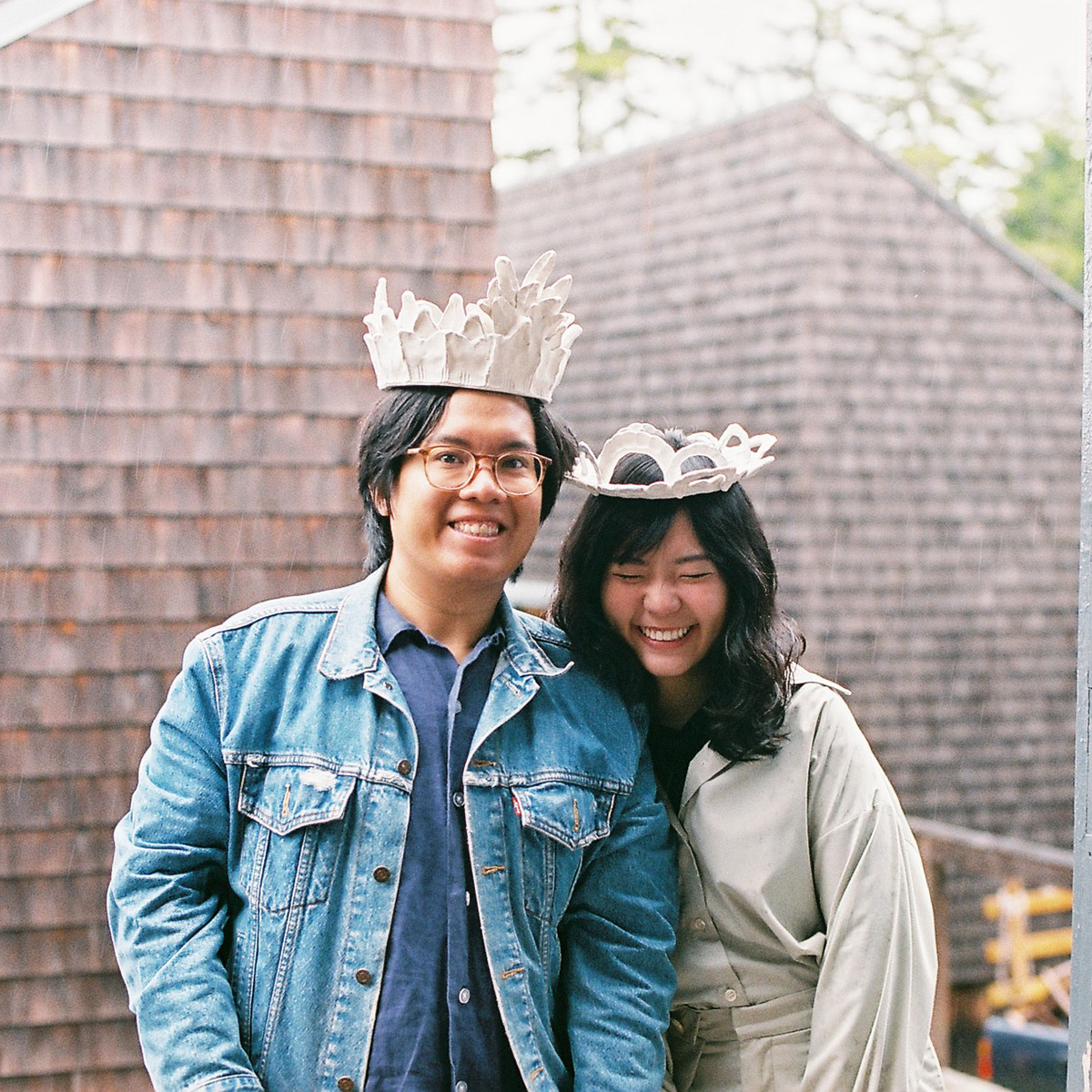 Lamunlamai - Designer / Maker / Artist
Email: lamunlamai.craftstudio@gmail.com